Latest News on Sunny Sessa
Sunny Sessa News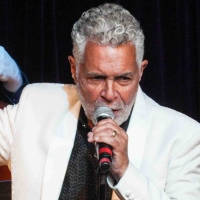 Clint Holmes Announces Fall 2022 Tour Dates
by Michael Major - Aug 2, 2022
Grammy Award nominee Clint Holmes is back with a concert-event celebrating the songs of the legendary Peter Allen. The show is co-created with and directed by award-winning director, Will Nunziata (concert director for Tony winner Lillias White and Platinum recording artist Jackie Evancho, director of Broadway-bound musical Little Black Book).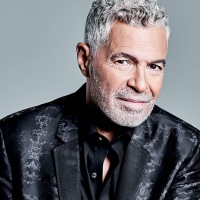 Grammy Nominee Clint Holmes Returns with Brand-New Concert BETWEEN THE MOON AND NEW YORK CITY
by A.A. Cristi - Aug 1, 2022
Grammy Award nominee Clint Holmes - the consummate entertainer, writer, performer, recording artist, and one of the country's finest vocalists - is back with a brand-new concert-event celebrating the songs of the legendary Peter Allen.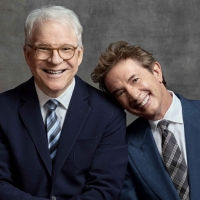 ANASTASIA, RAIN: A TRIBUTE TO THE BEATLES, and More Announced at Kravis Center in March
by A.A. Cristi - Feb 9, 2022
The Raymond F. Kravis Center for the Performing Arts is offering nearly two dozen amazing and audience-wowing shows and events during the month of March.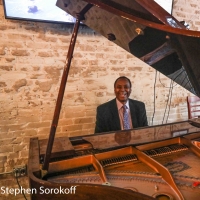 Photo Coverage: Copeland Davis Plays Cafe Centro Cabaret
by Stephen Sorokoff - Apr 15, 2021
He currently is giving quite a work-out to the Grand Piano in the Cafe Centro Cabaret in Palm Beach and last night some notable show biz folks were in his audience and were inspired by his pianistic abilities to give an impromptu performance.  It was another night of standing ovations for Copeland Davis.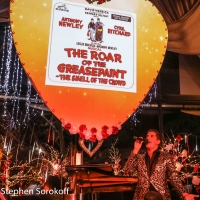 Photo Coverage: Anthony Nunziata Brings LOVE SONGS FROM BROADWAY Live to the WICK Theatre
by Stephen Sorokoff - Feb 13, 2021
Anthony Nunziata is already known to area audiences for his performance collaborations with his identical twin brother Will. While the two brothers still perform together, Anthony has also launched a flourishing solo career as a vocalist, songwriter and recording artist.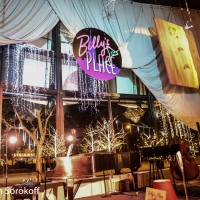 Photo Coverage: Billy Stritch Live and in Person at the Wick Theatre
by Stephen Sorokoff - Jan 30, 2021
Billy Stritch brought the musical elegance of his wildly successful internet show "Billy's Place" to the glamorous Cabaret Room at The Wick Theatre last night. Miami and Palm Beach celebs turned out for the event as did Billy's South Florida fans who filled every table in the CDC compliant Cabaret space created by Marilyn Wick.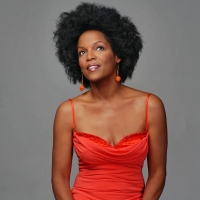 Kravis Center Announces 2020-2021 Season of Concerts, Comedy, Dance and Broadway
by Chloe Rabinowitz - Aug 31, 2020
With a line-up that features world-class artists in music, dance, comedy, top-touring Broadway hits and more, the Kravis Center for the Performing Arts continues its tradition of offering a diverse season with something for everyone.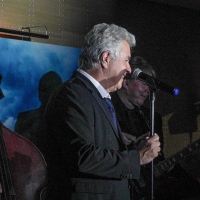 Photo Coverage: Steve Tyrell Concludes Engagement at Table 26
by Stephen Sorokoff - Mar 13, 2020
Because of the current crisis there may not have been many places on the planet where anyone was smiling last night but for 90 minutes at least, Steve Tyrell was able to remind us that there will be a "Sunny Side Of The Street". It's one of his signature songs that was used by NASA to wake up the astronauts in space every morning.   Sitting in Table 26 and listening to Steve's song list which had many Great American Songbook tunes on it written during the Great Depression and WWll it reminded me that this too shall pass albeit with some pain.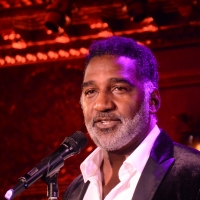 Photo Coverage: Norm Lewis Headlines The New York Pops Underground Show
by Genevieve Rafter Keddy - Sep 24, 2019
The New York Pops just hosted its annual cabaret fundraiser at Feinstein's/54 Below last night, September 23, starring Tony and Drama Desk nominee Norm Lewis. The event is hosted by New York Pops Music Director Steven Reineke.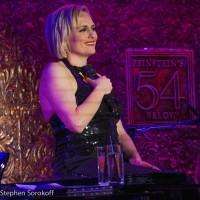 BWW Review: Haley Swindal Returns To Feinstein's/54 Below With Her Liza Minnelli Tribute
by Stephen Sorokoff - Sep 18, 2019
No, it wasn't an accident the first time around in July. Just as Broadway (Chicago) has recognized her abilities and consistency of excellence so have Haley Swindal's audience's. The only difference in her performance last night was that that black is the new red and Feinstein's/54 Below had another Stephen (Sondheim) in the audience. Here's my review of Haley's July show which was corroborated last night.