Photo Coverage: HELLO DERE Comic Marty Allen Hosted By The Friars Club
Still witty, smart and funny at 95 years of age, the legendary comic Marty Allen was hosted (not roasted) at a Friars Club lunch. Emmy Award winning Friar Bill Boggs interviewed Marty about the comics long career in show business. Marty worked as an opening act for stars such as Sarah Vaughan, Eydie Gorme and Nat King Cole and gained enormous fame when he teamed up with singer Steve Rossi and made 44 appearances on The Ed Sullivan Show. In 1961 and 1962 Allen appeared on Broadway in Let It Ride! at the Eugene O'Neill Theatre and then went on to perform in the pre-Broadway tour and Broadway performances of I Had A Ball.
Marty Allen was also a familiar face on the TV Game Circuit appearing as a regular on Hollywood Squares. During the 1980's he teamed up with his wife singer-songwriter/pianist Karon Kate Blackwell to perform their musical comedy act around the country. Karon gave a sample at the Friars Club event which was hosted by Bill Boggs and produced by Friar Sunny Sessa and Craig Neier. In addition to all his show business achievements Sergeant Marty Allen was also awarded the Soldier's Medal for bravery during a fire which happened while a plane was being refueled. His heroism also earned him a full-dress parade. Marty signed copies of his new book An Illustrated Biography in the Milton Berle Room at the Friars Club and everyone present got a "Hello Dere!" from the comic.
Photo Credit: Stephen Sorokoff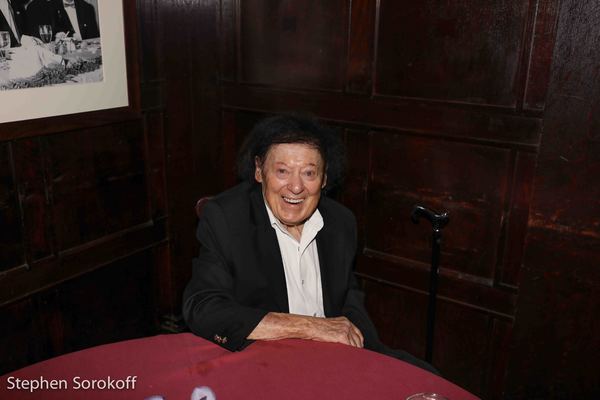 Marty Allen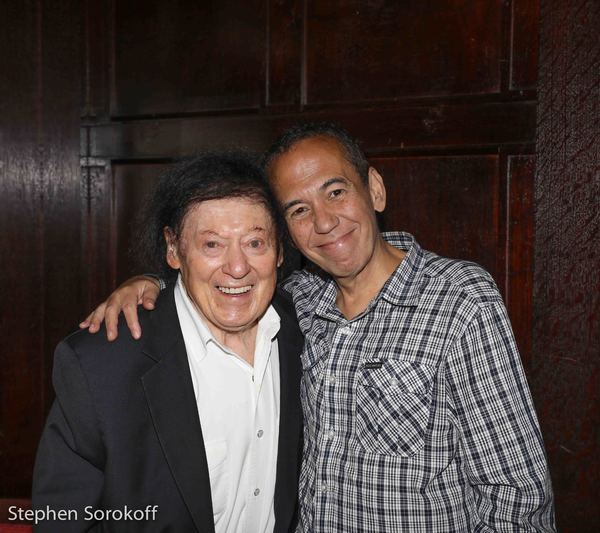 Marty Allen & Gilbert Gottfried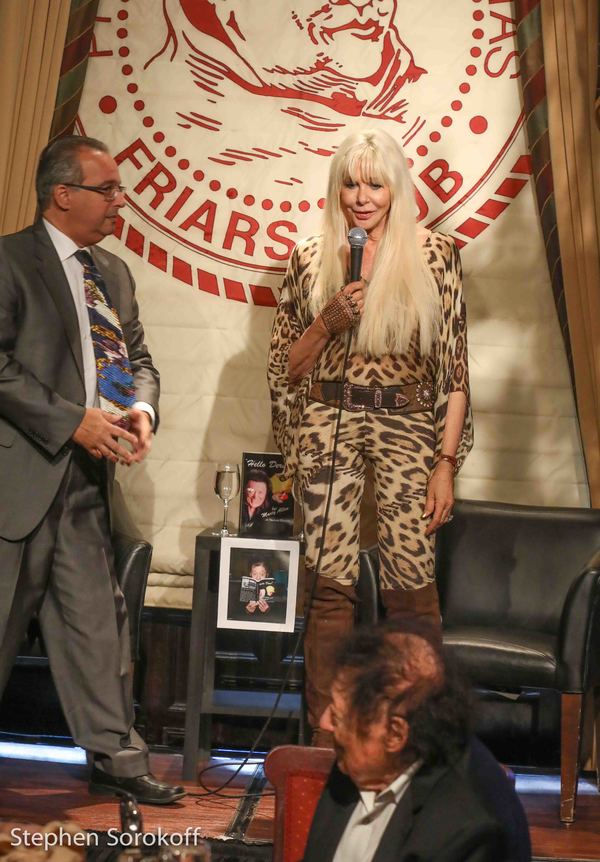 Craig Neir & Sunny Sessa, Producers

Sunny Sessa & Karon Kate Blackwell

Will Friedwald, Karon Kate Blackwell, Marty Allen, Gilbert Gottfried, Sunny Sessa, Bill Boggs, Craig Neier

Will Nunziata, Sunny Sessa, Anthony Nunziata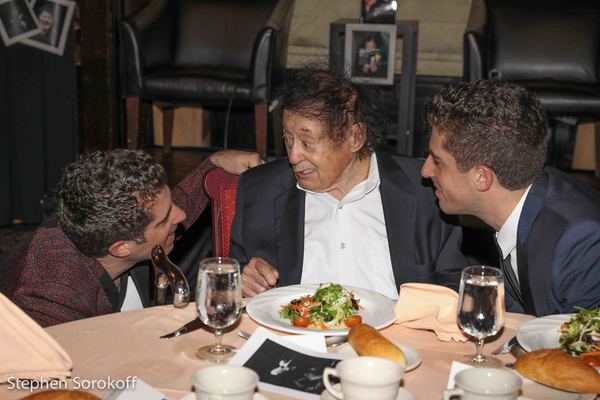 Hello Dere!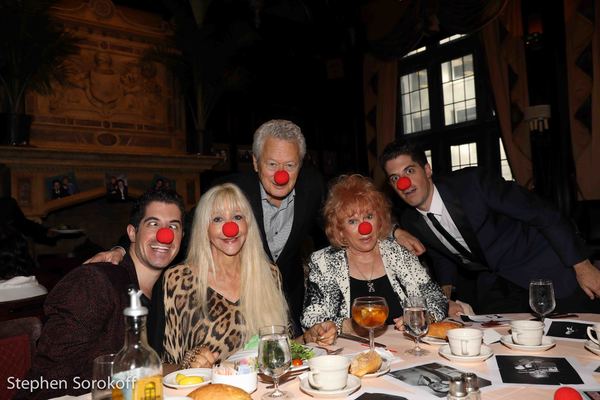 Will Nunziata, Sunny Sessa, Stephen Sorokoff, Karon Kate Blackwell, Anthony Nunziata

Friars Club, Milton Berle Room

Bob Spiotto, director of special events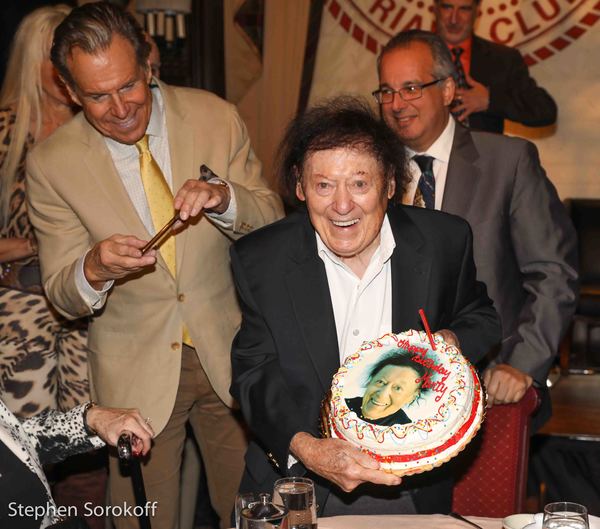 Happy Birthday Marty Allen

Bill Boggs, Marty Allen, Stephen Sorokoff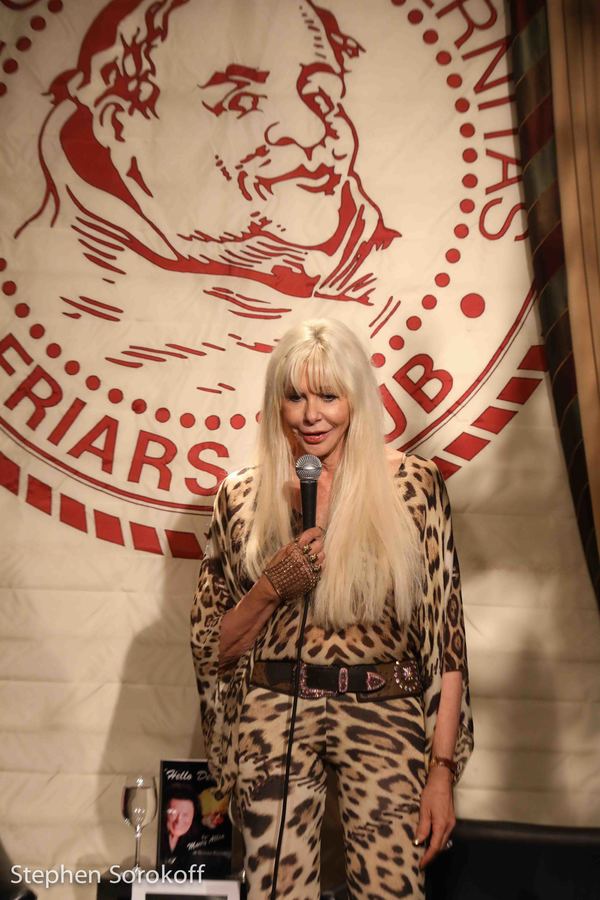 Sunny Sessa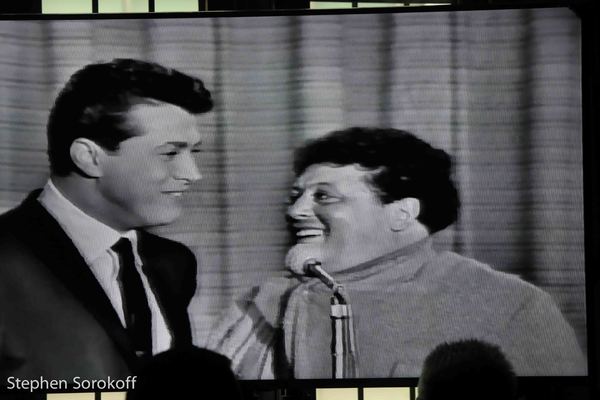 Steve Rossi & Marty Allen, Ed Sullivan Show

Karon Kate Blackwell

Marty Allen & Bob Greenberg

Sunny Sessa & Craig Neier