VIDEO: Watch the GREASE: RISE OF THE PINK LADIES Trailer Featuring New Songs
Paramount+ has released the video trailer for the Grease prequel series, Rise of the Pink Ladies, taking place four years before "Grease." In 1954, before rock 'n' roll ruled, before the T-Birds were the coolest in the school, four fed-up outcasts dare to have fun on their own terms, sparking a moral panic that will change Rydell High forever.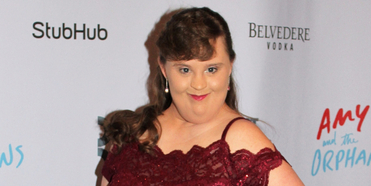 Jamie Brewer to Lead AMY & THE ORPHANS Film Adaptation
Jamie Brewer will reprise her role in the film adaptation of the 2018 Off-Broadway play Amy & The Orphans. Lindsey Ferrentino will adapt the play for the big screen, also making her directorial debut with the film. Edward Barbanell will also star in the film as a new role written for the screen.
AROUND THE BROADWAY WORLD