Latest High School Theatre News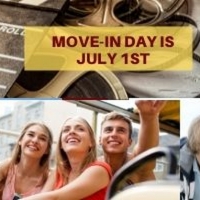 Young Actors Launch House — Post Covid Kick-off?
by Nicole Rosky - June 09, 2021
Did the pandemic put a damper on your film acting career plans? The Actor's Launch House in Los Angeles is here to help you pick up right where you left off…. but under one roof and with more motivation than ever!...
View More High School News...
High School Show Calendar
| | | | |
| --- | --- | --- | --- |
| Pride and Prejudice | Wilson High School | Reading, PA | 1/13-1/15 |
| The One-Act Play That Goes Wrong | Archbishop Mitty High School | San Jose, CA | 1/14-1/22 |
| Brainstorm | Belvidere North High School | Belvidere, IL | 1/21-1/23 |
| The Crucible | Shawnee Mission West High School | Shawnee Mission, KS | 1/27-1/29 |
| One Man, Two Guvnors | Minnetonka High School | Minnetonka, MN | 1/29-1/29 |
| The Actor's Nightmare | Campbell High School | Smyrna, GA | 1/27-1/29 |
| Almost, Maine | St. Mary's Ryken High School | Leonardtown, MD | 1/27-1/30 |
| Red | Henry Clay High School | Lexington, KY | 1/29-1/30 |
| Almost, Maine | Evergreen High School | Vancouver, WA | 1/27-2/5 |
| These Shining Lives | Seven Hills High School | Cincinnati, OH | 2/3-2/5 |
| The Crucible | Jefferson High School | Minneapolis, MN | 2/4-2/6 |
| The Curious Incident of the Dog in the Night-Time | Elyria High School | Elyria, OH | 2/4-2/6 |
| Dial "M" for Murder | Henry Clay High School | Lexington, KY | 2/5-2/6 |
| Almost, Maine | American Fork High School | American Fork, UT | 2/3-2/8 |
| Picnic | Liberty North High School | Liberty, MO | 2/11-2/12 |
| Almost, Maine | Shelton High School | Shelton, WA | 2/10-2/12 |
| The Great Gatsby | West Hall High School | Oakwood, GA | 2/11-2/14 |
| Steel Magnolias | North Brunswick High School | Leland, NC | 2/17-2/19 |
| Crimes of the Heart | Garden City High School | Garden City, KS | 2/18-2/20 |
| Secondary Cause of Death | Skyline High School | Idaho Falls, ID | 2/22-2/26 |
| The One-Act Play That Goes Wrong | White Knoll High School | Lexington, SC | 2/18-2/27 |
| The Diary of Anne Frank (Goodrich, Hackett) | Casa Grande Union High School | Casa Grande, AZ | 2/25-2/27 |
| The Curious Incident of the Dog in the Night-Time | Riverton High School | Riverton, UT | 2/24-2/28 |
| Steel Magnolias | Rowlett High School | Rowlett, TX | 3/3-3/3 |
| Men on Boats | Hamilton High School | Hamilton, MT | 3/4-3/4 |
| Crimes of the Heart | Lee's Summit West High School | Lees Summit, MO | 3/4-3/6 |
| Steel Magnolias | Hilton Head Island High School | Hilton Head, SC | 2/1-3/7 |
| Welcome to the Moon and Other Plays | Marshwood High School | South Berwick, ME | 3/9-3/18 |
| Eleemosynary | Huntley High School | Huntley, IL | 3/18-3/19 |
| The Dream of the Burning Boy | Lake Park High School | Roselle, IL | 3/19-3/19 |
| These Shining Lives | Goose Creek High School | Goose Creek, SC | 3/18-3/20 |
| You on the Moors Now | Cumberland Academy High School | Tyler, TX | 3/2-3/25 |
| The Hands of Its Enemy | Hallsville High School | Hallsville, TX | 3/1-3/25 |
| The Dining Room | Shawnee Mission West High School | Shawnee Mission, KS | 3/24-3/25 |
| Sense and Sensibility | Pacifica Christian High School-Orange County | Newport Beach, CA | 3/24-3/27 |
| Silent Sky | Pius Xi Catholic High School | Milwaukee, WI | 3/24-3/27 |
| The Curious Incident of the Dog in the Night-Time | Lynn English High School | Lynn, MA | 3/2-4/2 |
| The Laramie Project | Westwood High School | Mesa, AZ | 3/31-4/2 |
| You Can't Take It with You | Shawnee Mission South High School | Shawnee Mission, KS | 3/30-4/2 |
| Sense and Sensibility | Lincoln Sudbury Regional High School | Sudbury, MA | 4/7-4/9 |
| The Effect of Gamma Rays on Man-in-the-Moon Marigolds | Maryville High School | Maryville, TN | 4/8-4/9 |
| The Foreigner | Olathe East High School | Olathe, KS | 4/7-4/9 |
| Bubble Boy | Fort Walton Beach High School | Fort Walton Beach, FL | 4/7-4/9 |
| The Curious Incident of the Dog in the Night-Time | Washburn Rural High School | Topeka, KS | 4/7-4/9 |
| Steel Magnolias | Parker High School | Janesville, WI | 4/8-4/10 |
| Rough Magic | Carroll Senior High School | Southlake, TX | 3/23-4/10 |
| Summertree | Oxford High School | Oxford, MS | 4/14-4/16 |
| The Curious Incident of the Dog in the Night-Time | Marshalltown Senior High School | Marshalltown, IA | 4/15-4/16 |
| The Nerd | Shawnee Mission West High School | Shawnee Mission, KS | 4/21-4/23 |
| Driving Miss Daisy | Stanhope Elmore High School | Millbrook, AL | 4/22-4/23 |

Feel your school is deserving of a little (or a lot) more attention? We do too! How about a 'BWW School in the Spotlight' promoting your program and productions? To be considered, all you need to do is upload photos, videos, cast lists or other content to your show listings. Each Friday, BroadwayWorld handpicks a school to showcase and runs a story on our main Broadway page and on the respective regional page. For questions/concerns/suggestions, reach out to us at studentcenter@broadwayworld.com