Photo Coverage: Steve Tyrell, Cady Huffman, Haley Swindal & Others at Will & Anthony Nunziata Friars Birthday Bash
Do you want to have the best birthday party ever? First.... be talented and admired entertainers who have lots of talented friends. Then, have many adoring fans and a large loving family. Next, have Sunny Sessa and Craig Neier create and produce your celebration at the Friars Club. The Friars Club which is the ground zero gathering place for show business folks and one of a kind events (most recent the Billy Crystal Icon Award Gala) hosted Will & Anthony Nunziata's Birthday Bash last night and here is a look inside the celebration.
There were performances by Grammy Award Winner Steve Tyrell (who will open his 14th season at Cafe Carlyle tomorrow night), Karon Kate Blackwell, Nicole Henry, Haley Swindal, Tony Award Winner Cady Huffman, and comedian Jessica Kirson. TV's Ernie Anastos was the Master of Ceremonies and Eugene Gwozdz was at the keyboard. Video Birthday messages were sent by Michael Feinstein, Loni Anderson, Judith Light, Fran Drescher, Robert Davi, Clint & Kelly Holmes, Deana Martin, Marilyn McCoo, Billy Davis Jr. and Billy Stritch. The Boys thrilled the well wishers who filled the Frank Sinatra Dining Room with the spectacular singing they are known for.
This was a very special evening at the Friars Club.... where most every evening is a celebration!
Article/Photos by: Stephen Sorokoff

Anthony Nunziata & Will Nunziata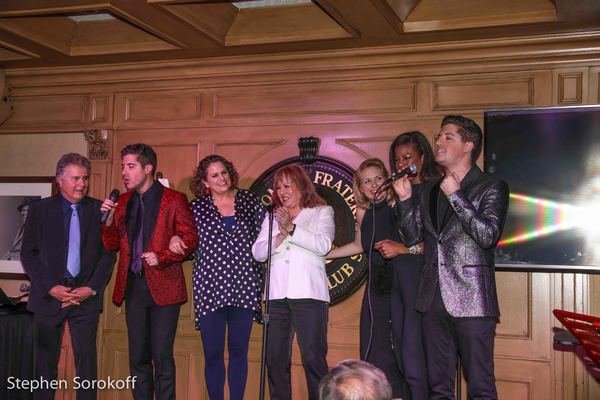 Steve Tyrell, Anthony Nunziata, Cady Huffman, Karen Kate Blackwell, Haley Swindal, Nicole Henry, Anthony Nunziata

Craig Neier, producer, Sunny Sessa, producer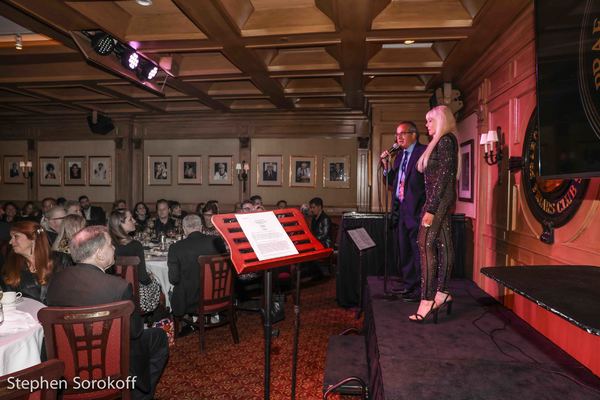 Friars Club, Frank Sinatra Dining Room

Will Nunziata, Sunny Sessa, Anthony Nunziata

Ernie Anastos, Master of Ceremonies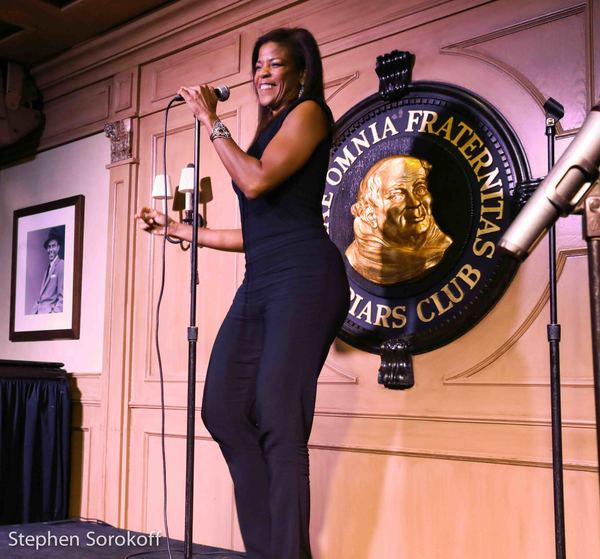 Nicole Henry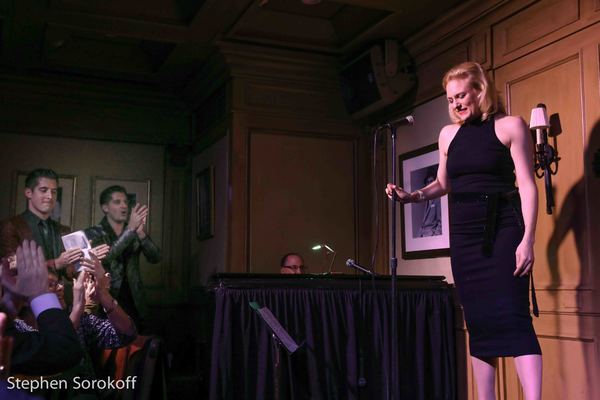 Haley Swindal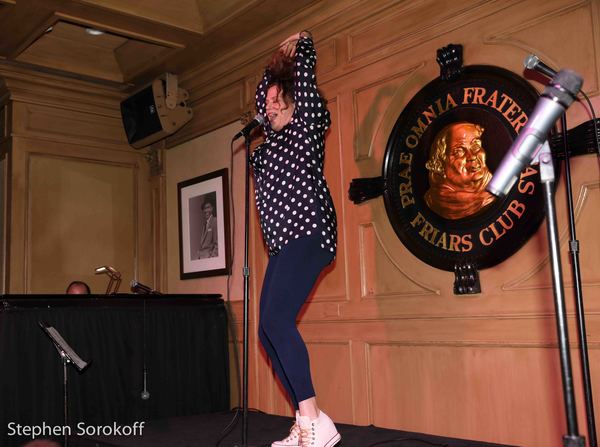 Cady Huffman

Cady Huffman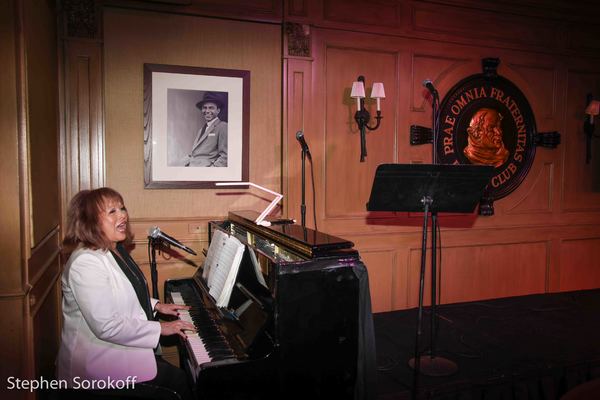 Karen Kate Blackwell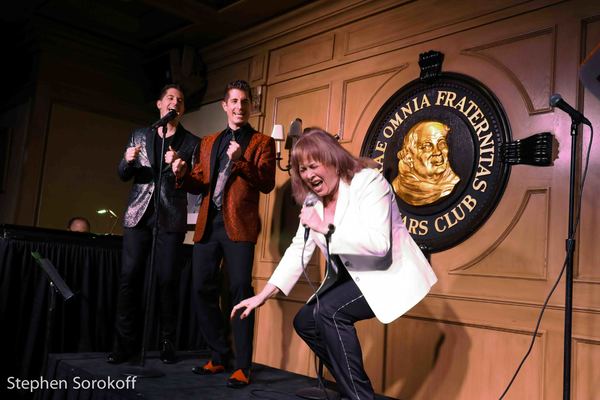 Anthony Nunziata, Will Nunziata, Karen Kate Blackwell

Jessica Kirson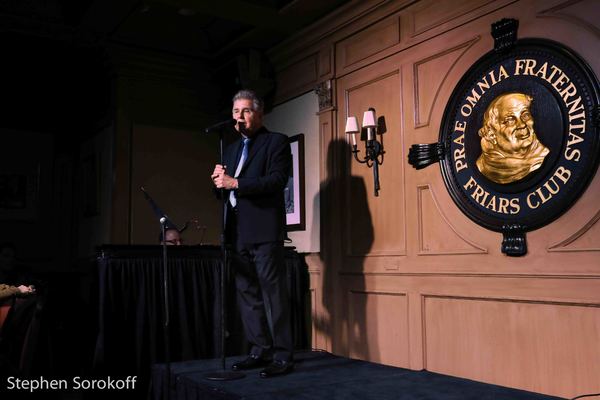 Steve Tyrell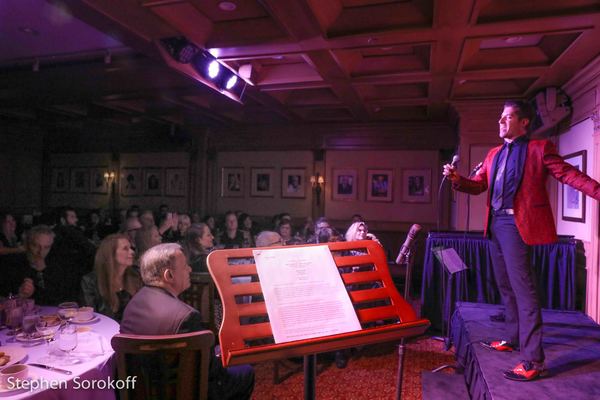 Frank Sinatra Dining Room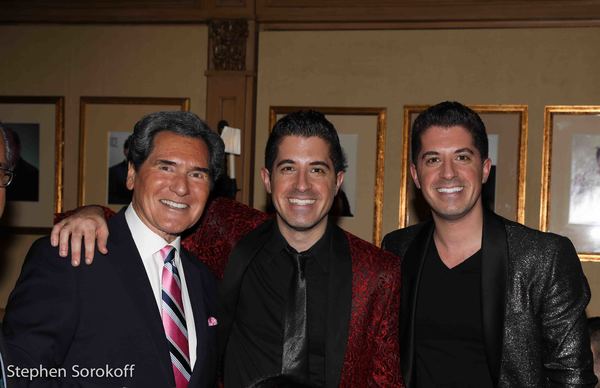 Ernie Anastos, Will Nunziata, Anthony Nunziata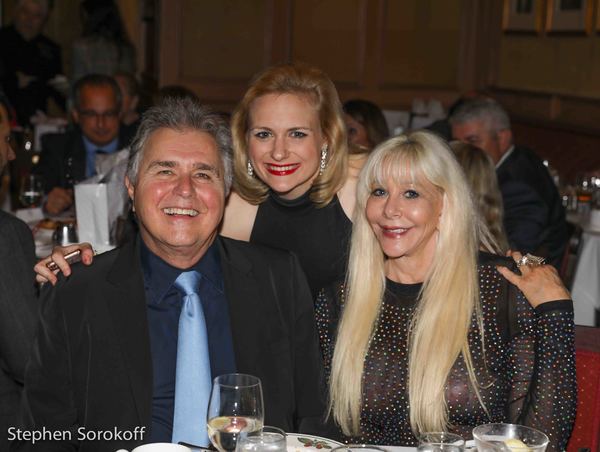 Steve Tyrell, Haley Swindal, Sunny Sessa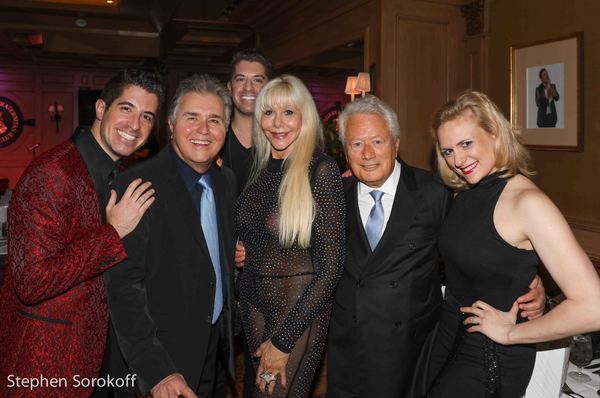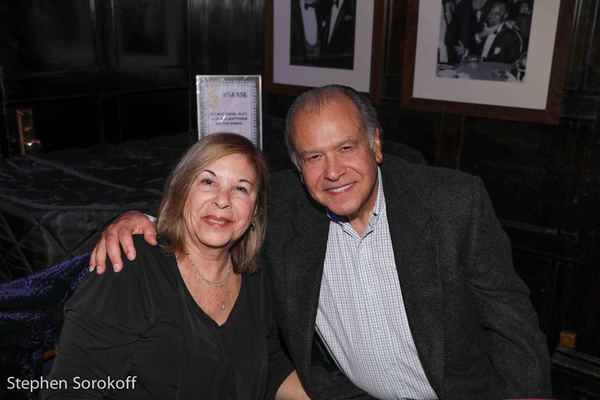 Sherry Weintraub & Stephen Weintraub

Jeff Lebowitz, Linda Compagnone, Leslie Lerado, Eda Sorokoff, Stephen Sorokoff, Gino, Ralph Campagnone, Craig Neier

Kirsch The Mentalist

Master Cheng, Master Paper Cutter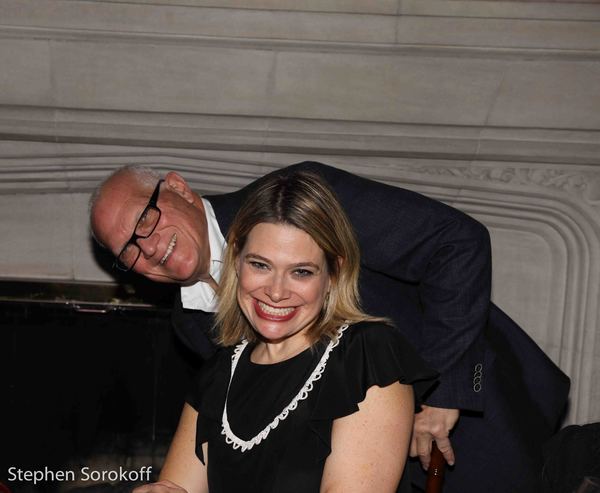 Warren Handelman & Jackie Leitzes

Sal Scognamillo, Patsy's Italian Restaurant & Steve Tyrell

Eda Sorokoff, Jack Tantleff, Haley Swindal

Ronaldo Nistico

The Nunziata Family

Sunny Sessa & Ferdinand Prinz Von Anhalt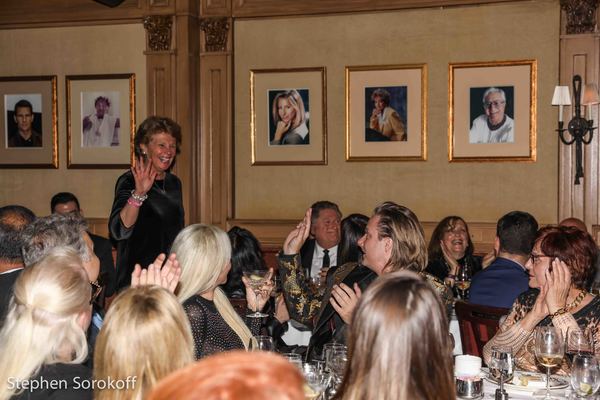 Fran Nunziata