Photo Coverage: Jamie deRoy Honored By The Friars Club and The Record is Corrected
The Friars archives and Wikipedia have finally been corrected. Nineteen Eighty Eight was a watershed year for women. They gained membership to numerous private men's clubs that heretofore were off limits to women. The Friars, being one of the more famous of the bunch had an article heralding the event written by a less than factual reporter for The New York Times. The paper of record, in an early forerunner of fake news only listed the first 7 women and overlooked number 8...Jamie deRoy who was in that initial group, along with Liza Minnelli, Joan Rivers, Brooke Shields, (and other prominent female entertainment figures) was not mentioned.
Last night at the monastery on 55th street, an event that could only happen at ground zero of the show business world took place at the Club. Friars and friends gathered to celebrate the 8th women wonder of the club on the 30th anniversary of her membership. Ms. deRoy for once had to take a back seat as she was entertained by a jam packed line-up of celebrities and cheered by an overflow crowd of friends in The Frank Sinatra Dining Room. Although she is usually hosting and interviewing famous celebrities, Jamie took on her other role as an enthusiastic and appreciative audience member as host Judy Gold brought Chuck Cooper, Jim Dale, Penny Fuller, Larry Gatlin, Julie Gold, Rupert Holmes, Frances Ruffelle, and Benjamin Scheuer on stage to entertain the elite gathering. The Friars have certainly come a long way since Phyllis Diller dressed in drag to sneak into a 1983 Sid Caesar Friars Roast.
Tomorrow when this breaking story hits the papers the record will finally be corrected and Jamie will take her proper place in Friar Club history. Congratulations Jamie deRoy.
Ron Abel, Music Director
Barry Kleinbort, Director
Copy & Photos by: Stephen Sorokoff

Jamie deRoy & Michael Gyure, Executive Director Friars Club

Jim Dale, Barry Klienbort, director, Larry Gatlin, Rupert Holmes, Julie Gold, Jamie deRoy, Chuck Cooper, Ron Abel, Music Director, Penny Fuller, Frances Ruffelle, Judy Gold, Benjamin Scheuer

Jamie deRoy & Frances Ruffelle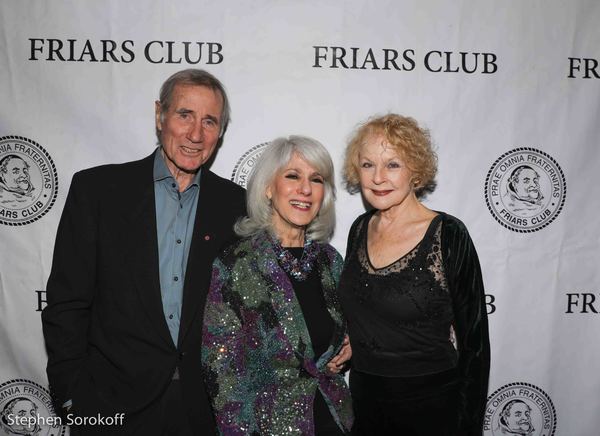 Jim Dale, Jamie deRoy, Penny Fuller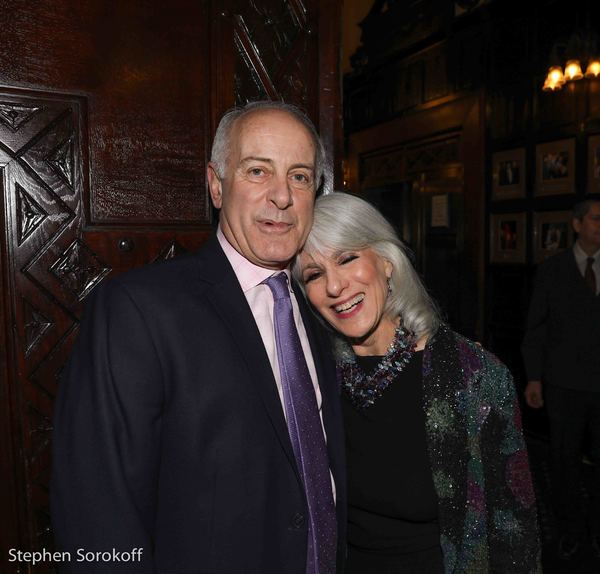 Joseph Benincasa, CEO The Actors Fund & Jamie deRoy

Richard Matlby Jr. & Jamie deRoy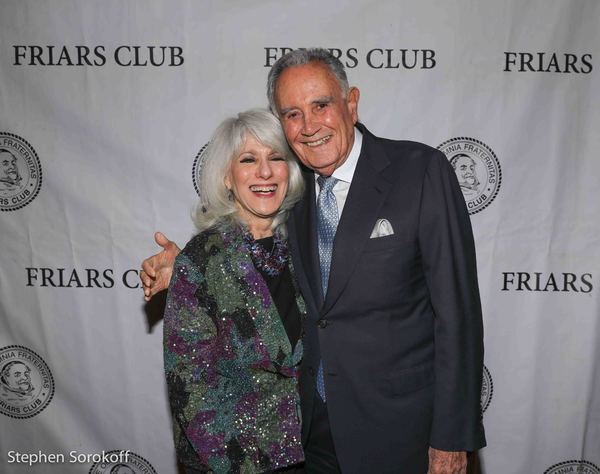 Jamie deRoy & Ambassador Joseph Zappala

Riki Kane Larimer & Julie Budd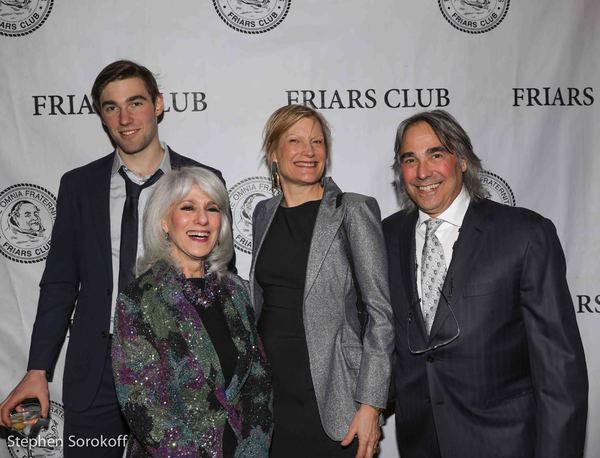 Jamie deRoy & family, Tim Gruber, Jamie deRoy, Claudia Brown, Terry Gruber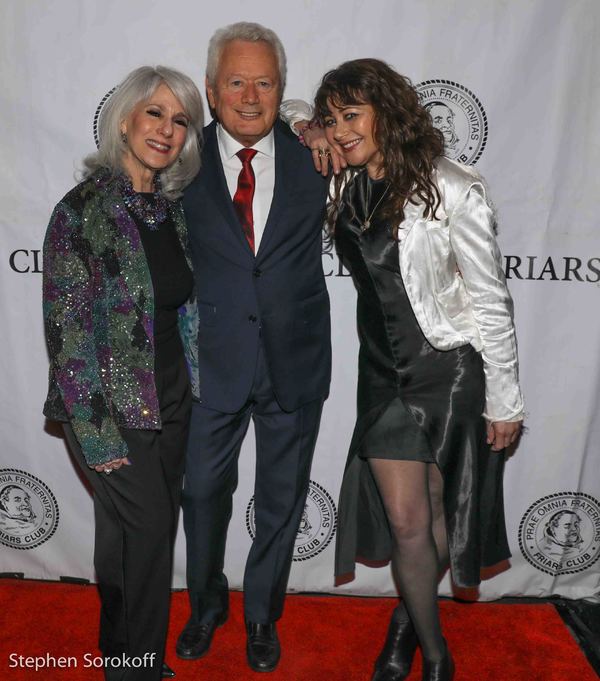 Jamie deRoy, Stephen Sorokoff, Frances Ruffelle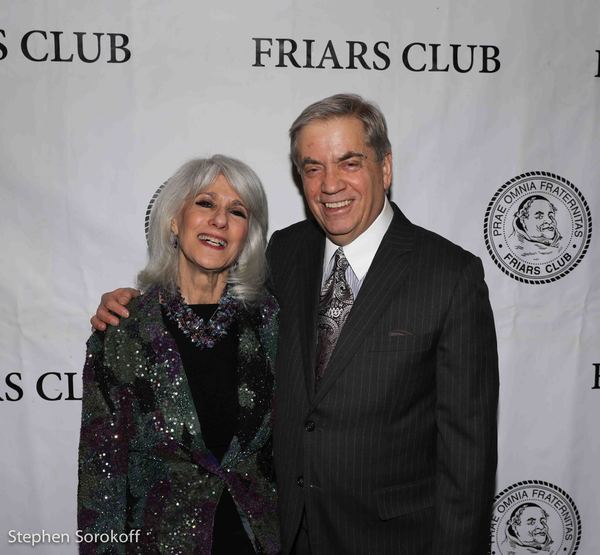 Jamie deRoy & Michael Presser, Inside Broadway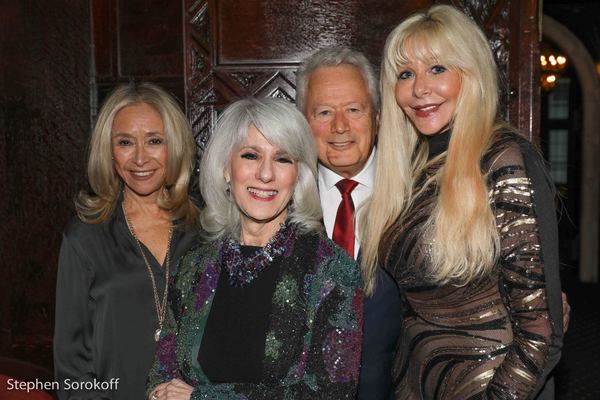 Eda Sorokoff, Jamie deRoy, Stephen Sorokoff, Sunny Sessa

Dan Shaheen, Jamie deRoy, Ted Snowdon, Duffy Violante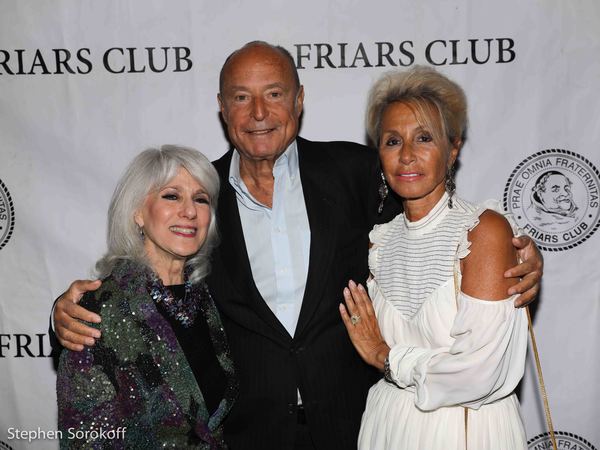 Jamie deRoy, Larry Weissfeld, Jane Shevall

Duffy Violante, Ted Snowdon, Sandra McFarland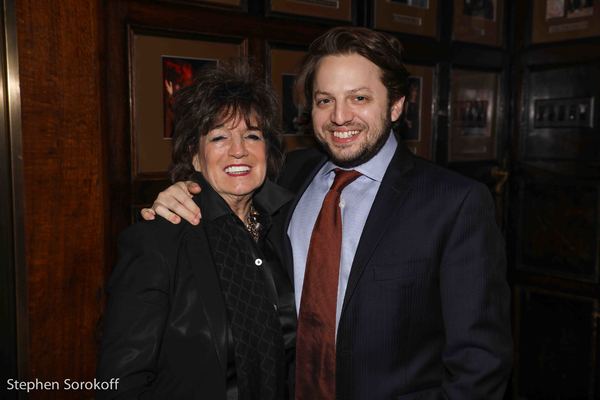 Judy Katz & Sean Katz

Jamie deRoy, Eda Sorokoff, Joseph Benincasa

Jamie deRoy, Stephen Sorokoff, Catherine Adler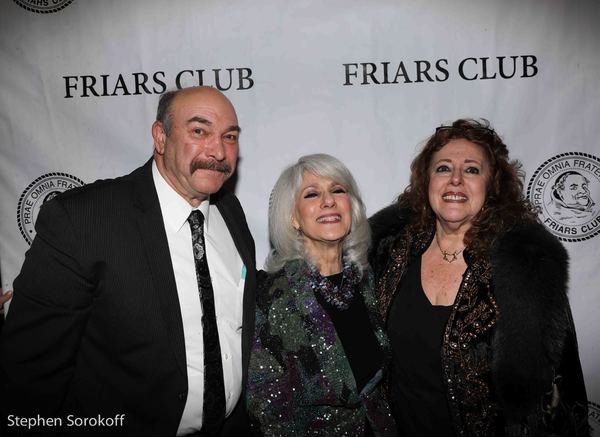 Rodney Silvernail, Jamie deRoy & Ann Froman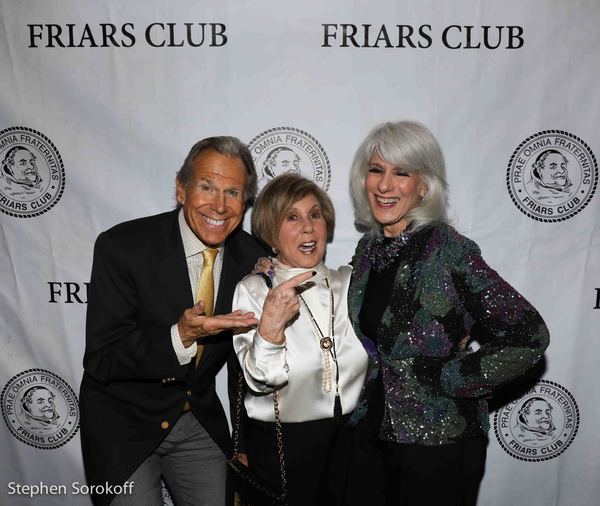 Bill Boggs, Riki Kane Larimer, Jamie deRoy

Julie Budd, Dr.John Wagner, Alan Goodman, Catherine Adler

Julie Budd, Bill Boggs, Eda Sorokoff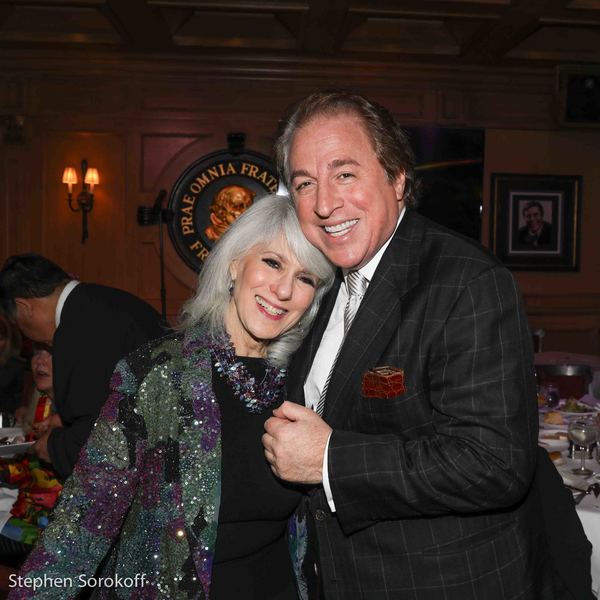 Jamie deRoy & Ralph Compagnone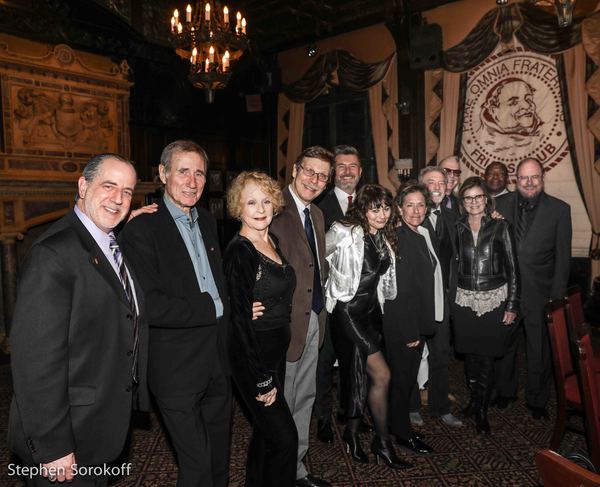 Bob Spiotto, Jim Dale, Penny Fuller, Barry Kleinbort, Frances Ruffelle, Julie Gold, Larry Gatlin, Janis Gatlin, Chuck Cooper, Rupert Holmes

Jamie deRoy & Riki Kane Larimer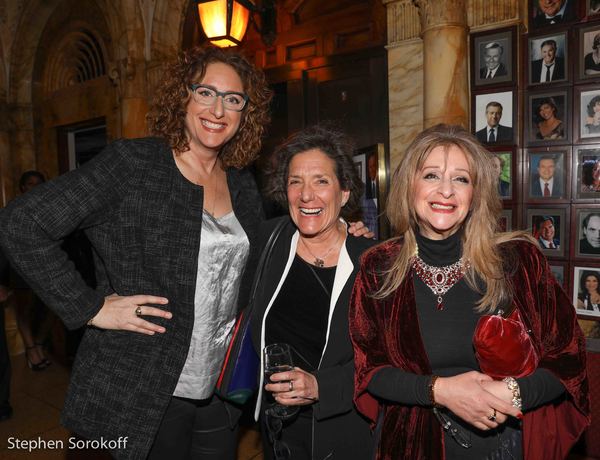 Judy, Julie, Julie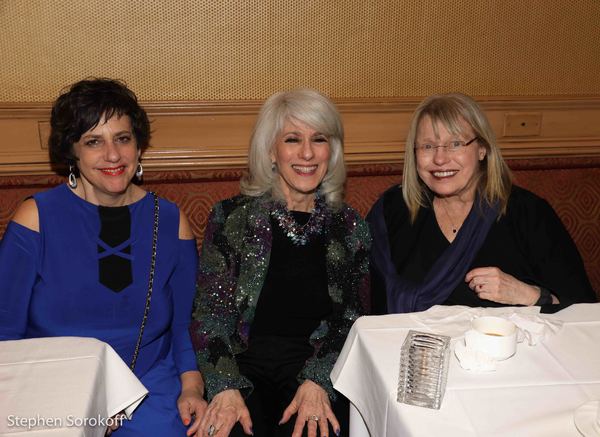 Susan Charlotte, Jamie deRoy, Louise Lasser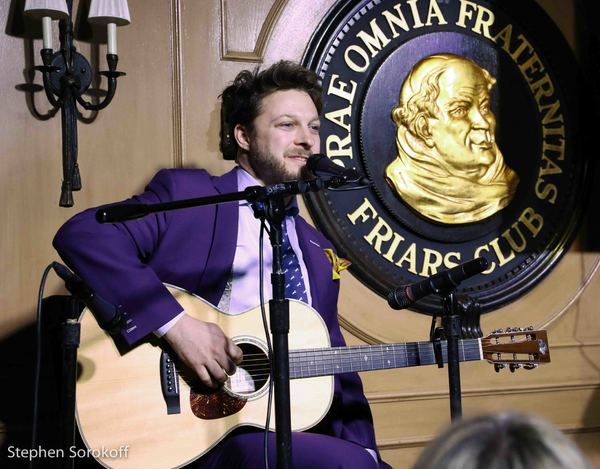 Benjamin Scheuer

Joseph Benincasa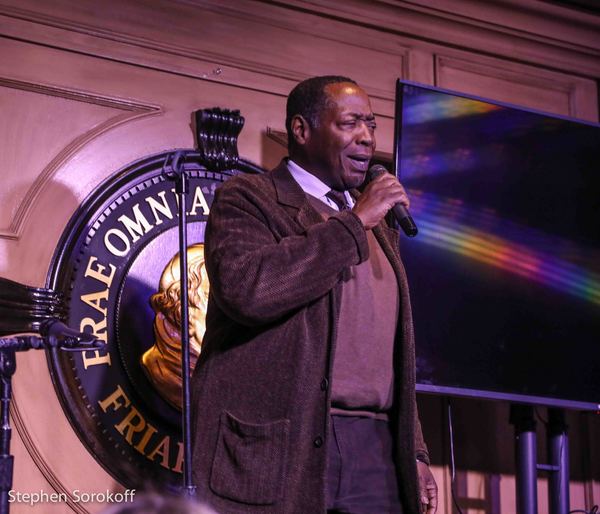 Chuck Cooper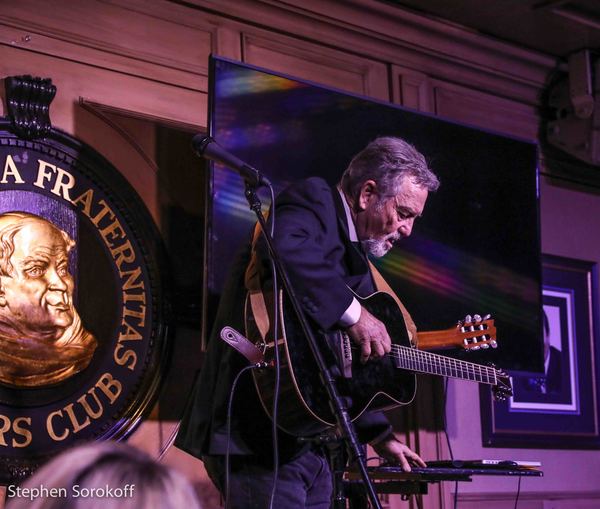 Larry Gatlin

Frances Ruffelle

Rupert Holmes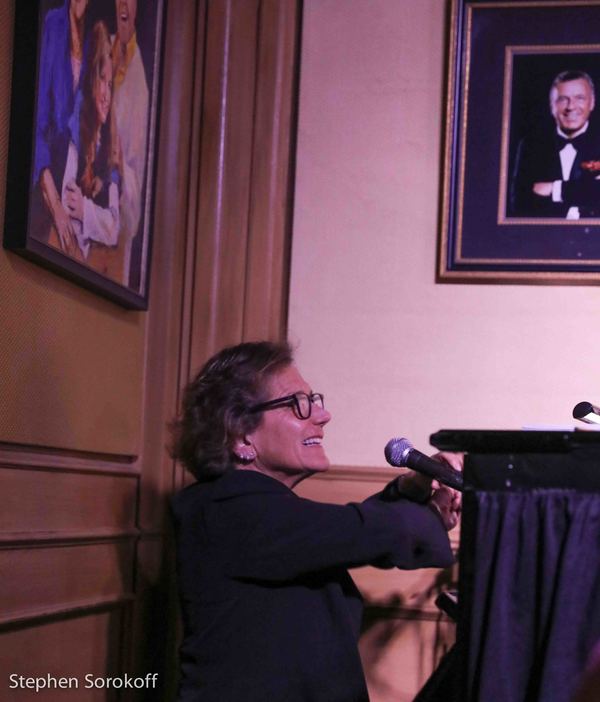 Julie Gold

Jim Dale

Penny Fuller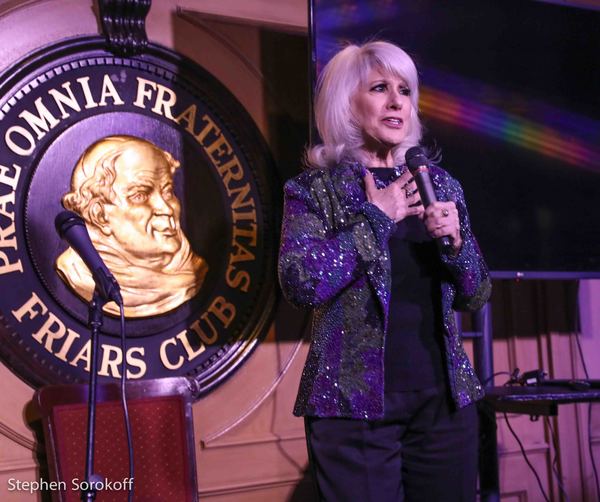 Jamie deRoy

Jamie deRoy

Jamie deRoy

Friars Club