Now Playing Onstage in Vermont - Week of 12/01/2013
View All Show Listings for Vermont
Click Here to View BroadwayWorld.com Vermont Calendar
MADELINE AND THE BAD HAT
The Paramount Theatre
12/3-12/3/2013
ArtsPower's Madeline and the Bad Hat, an original musical based upon the much-loved book, captures the blithe yet touching spirit of
Ludwig Bemelmans
's Madeline series. It traces the adventures of a young Parisian girl who - despite starting off on the wrong foot with a mischievous new neighbor - eventually learns that first impressions aren't everything.
Click Here for More Information
NATALIE MACMASTER
Barre Opera House
12/4-12/4/2013
Equally at home on the concert stage or at a folk festival, Grammy-winning Cape Breton fiddler Natalie MacMaster is one of the most versatile and exciting young musicians on both the folk and Celtic music scenes. MacMaster's many projects have seen her collaborate and perform with
Alison Krauss
, Carlos Santana, the Chieftains,
Paul Simon
, Pavarotti, and
Yo-Yo Ma
. Natalie MacMaster's live performances are a testament to her incandescent musicianship and boundless energy, featuring foot-tapping rave-ups, heart-rending ballads, and world-class step dancing. MacMaster is equally adept at hypnotizing a crowd while alone in the footlights. Natalie's fiddling fireworks on traditional and contemporary Celtic melodies generate a kind of "traditional fusion" delivered with uplifting energy felt by the musicians and audiences of all ages.
Click Here for More Information
Warren Miller
'S Ticket to Ride in Broadway" border="0" bheight="100" width="100" align="right">
Warren Miller'S TICKET TO RIDE
Town Hall Theater
12/5-12/5/2013
Warren Miller
Entertainment brings you its highly anticipated 64th film, Ticket to Ride. Take an action-packed journey to some of the most exotic and sought-after destinations in the world including Kazakhstan, Greenland, the Alaskan Tordrillos and Montana's Big Sky country with athletes like Ted Ligety, Jess McMillan and
Chris Davenport
. On the THT Big Screen. View the Ticket to Ride Trailer
Click Here for More Information
THE FESTIVAL OF WREATHS
Town Hall Theater
12/7-12/7/2013
Mary Johns
on's Children's Center is proud to present the 21st Annual Festival of Wreaths at Town Hall Theater. The festival features food, music, and over 100 beautiful wreaths which showcase the amazing talents of Addison County merchants, businesses and friends of the Center. Visitors have the opportunity to bid on their favorite wreaths at the silent auction, or simply enjoy the camaraderie of friends and neighbors as they meander through the wonderland of creativity and holiday spirit.
Click Here for More Information
RENT
NORTH COUNTRY COMMUNITY THEATRE
12/5-12/8/2013
Set in the East Village of New York City, RENT is about falling in love, finding your voice and living for today. Winner of the Tony Award for Best Musical and the Pulitzer Prize for Drama, RENT has become a pop cultural phenomenon with songs that rock and a story that resonates with audiences of all ages.Based loosely on Puccini's La Boheme,
Jonathan Larson
's RENT follows a year in the life of a group of impoverished young artists and musicians struggling to survive and create in New York's Lower East Side, under the shadow of HIV/AIDS. The physical and emotional complications of the disease pervade the lives of Roger, Mimi, Tom, and Angel. Maureen deals with her chronic infidelity through performance art; her partner, Joanne, wonders if their relationship is worth the trouble. Benny has sold out his Bohemian ideals in exchange for a hefty income and is on the outs with his former friends. Mark, an aspiring filmmaker, feels like an outsider to life in general. How these young bohemians negotiate their dreams, loves, and conflicts provides the narrative thread to this groundbreaking musical.This is theatre at its best -- exuberant, passionate, and joyous. Regional theatres will love the freedom and flexibility that RENT offers; minimal costuming and sets are required. RENT RETURNSVisit the official "Site for Rent" for NYC ticketing and more information on this new production.
Click Here for More Information
HANDEL'S MESSIAH
Barre Opera House
12/8-12/8/2013
A holiday tradition since 1879, this beloved work includes some of the most joyful and memorable music from the Baroque period. Conducted by Lisa Jablow and featuring The Vermont Philharmonic Chorus.
Click Here for More Information
WINTER TALES
Vermont Stage Company
12/4-12/8/2013
Pour yourself a cup of hot cider, grab a plate of molasses cookies, and join us for our ninth annual holiday tradition filled with funny and heartfelt stories and songs to shine a bit of sunlight on the dark days of winter. Featuring brand new stories from members of the Burlington Writers Workshop, poetry brought to you by the Young Writers Project, and songs written and performed by Patti Casey and Tom MacKenzie.*
Click Here for More Information
CHRISTMAS WITH THE ANNIE MOSES BAND
Barre Opera House
12/9-12/9/2013
The Annie Moses Band is an ensemble unlike any in America today. A blend of fiddle, jazz, and classical influencesfused with soaring, folk inspired vocals create a sound that is both refreshing and familiar. The Annie Moses Band is a family bringing classicism to the common man. The music is a tapestry of Americana favorites and original tunes. Jazz re-imaginings ("Poor Wayfaring Pilgrim"), Copland-esque celtic numbers ("Blarney Pilgrim"), Appalachian echoes ("Girl of Constant Sorrow and Trail Mix"), and progressive strings and vocals ("The Road Well Traveled") make Pilgrimsand Prodigals the band's definitive project thus far. With over 1000 hours of airings on PBS, a top ten classical crossover album, a bustling tour schedule of over 80 concerts a year before 100,000+ people, and a plethora of appearances in print and television, this family is pulling new fans from across musical genres to their eclectic style of music making. Named in honor of the children's great-grandmother, the group is poised to broaden its impact with their new project and TV special, Pilgrims and Prodigals. Released this past September, 2012, Pilgrims and Prodigals is a CD/DVD combogiving audiences the visual thrill of the group's live performance, as well as the accessibility of a studio album.
Click Here for More Information
FLYNN SHOW CHOIRS
The Flynn Center for the Performing Arts
12/10-12/11/2013
The Flynn's Show Choirs are powerhouse performing troupes made up of 50 of Vermont's best young singers, actors, and dancers, aged 9-18. Each semester they stage terrifically high-energy, fully-choreographed performances of Broadway favorites and pop hits, accompanied by a professional live band. This December enjoy selections from Once, Ghost,
Billy Elliot
t, and more! Music direction by Piero Bonamico, choreography by Sebastian Ryder, Christina Weakland, Rebecca Raskin, & Sue Burk Walsh. Get your Gleek on!
Click Here for More Information
IT'S A WONDERFUL LIFE: A LIVE RADIO PLAY
The Dorset Players
12/7-12/15/2013
This is a story of redemption that resonates with all ages. Angie Merwin is directing Joe Landry's adaptation of this treasured holiday classic with Gary Schmidt as musical director. Landry has kept everything we know and love about the original movie. It's how the story is told that makes this production unique. It's Christmas Eve, 1946, a group of radio actors gather at WDPI in Manhattan to perform live in front of you, their studio audience. Twelve actors deliver the lines of more than 50 characters. To add to the authenticity of a radio play, all sound effects are produced live on stage. This show promises to deliver the excitement of live radio without sacrificing the emotional potency of the original story. This is truly a show for the whole family.
Click Here for More Information
OLIVER!
New England Youth Theatre
12/5-12/15/2013
Oliver! is a British musical, with music and lyrics by
Lionel Bart
. The musical is based upon the novel Oliver Twist by
Charles Dickens
.
Click Here for More Information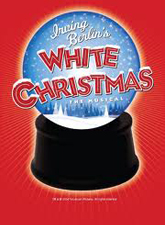 WHITE CHRISTMAS
Northern Stage
12/4-1/5/2014
White ChristmasBased on the beloved, timeless film, this heartwarming musical adaptation features seventeen
Irving Berlin
songs and a book by
David Ives
and
Paul Blake
. Veterans Bob Wallace and Phil Davis have a successful song-and-dance act after World War II. With romance in mind, the two follow a duo of beautiful singing sisters en route to their Christmas show at a Vermont lodge, which just happens to be owned by Bob and Phil's former army commander. The dazzling score features well known standards including Blue Skies, I Love A Piano, How Deep Is the Ocean and the perennial favorite, White Christmas. WHITE CHRISTMAS is an uplifting musical worthy of year-round productions.
Click Here for More Information
View All Show Listings for Vermont
Click Here to View BroadwayWorld.com Vermont Calendar
Related Articles
From This Author BWW