Now Playing Onstage in Cleveland - Week of 7/27/2014
View All Show Listings for Cleveland
Click Here to View BroadwayWorld.com Cleveland Calendar
BARE
Oakland Center For The Arts
7/18-8/2/2014
Click Here for More Information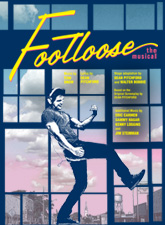 FOOTLOOSE
Weathervane Playhouse
7/24-8/2/2014
One of the most explosive movie musicals in recent memory bursts onto the live stage with exhilarating results. When Ren and his mother move from Chicago to a small farming town, Ren is prepared for the inevitable adjustment period at his new high school. What he isn't prepared for are the rigorous local edicts, including a ban on dancing instituted by the local preacher, determined to exercise the control over the town's youth that he cannot command in his own home. When the reverend's rebellious daughter sets her sights on Ren, her roughneck boyfriend tries to sabotage Ren's reputation, with many of the locals eager to believe the worst about the new kid. The heartfelt story that emerges is of a father longing for the son he lost and of a young man aching for the father who walked out on him. To the rockin' rhythm of its Oscar and Tony-nominated top 40 score (the soundtrack album reached number one on the Billboard charts and has sold over 15 million copies!) and augmented with dynamic new songs for the stage musical, FOOTLOOSE celebrates the wisdom of listening to young people, guiding them with a warm heart and an open mind.Music by
Tom Snow
; Lyrics by
Dean Pitchford
; Stage Adaptation by
Dean Pitchford
and
Walter Bobbie
; Based on the original screenplay by
Dean Pitchford
; Additional Music by
Eric Carmen
,
Sammy Hagar
,
Kenny Loggins
and
Jim Steinman
Click Here for More Information
MONTY PYTHON'S SPAMALOT
Salem Community Theatre
7/25-8/3/2014
Click Here for More Information
9 TO 5, THE MUSICAL
ZANESVILLE COMMUNITY THEATRE
7/25-8/3/2014
9 TO 5: THE MUSICAL, with music and lyrics by
Dolly Parton
and book by
Patricia Resnick
, is based on the 1980 hit movie Nine to Five.Pushed to the boiling point by their boss, three female co-workers concoct a plan to get even with the sexist, egotistical, lying, hypocritical bigot they call their boss. They conspire to take control of their company and learn there's nothing they can't do -- even in a man's world. Set in the late 1970s, 9 TO 5: THE MUSICAL is a hilarious story of friendship and revenge in the Rolodex era. Outrageous, thought-provoking, and even a little romantic, 9 TO 5: THE MUSICAL is about teaming up and taking care of business.This high-energy show is ideal for a large, mostly female cast. With its jubilant score and easily relatable characters, 9 TO 5: THE MUSICAL is the perfect show for community theaters or high schools.
Click Here for More Information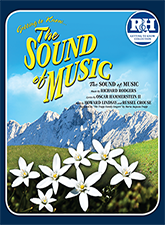 GETTING TO KNOW... THE SOUND OF MUSIC
City of Fairfield
8/1-8/3/2014
The Getting To Know Series: Uniquely adapted musicals specifically for youth performers. The final collaboration between Rodgers & Hammerstein was destined to become the world's most beloved musical. When a postulant proves too high-spirited for the religious life, she is dispatched to serve as governess for the seven children of a widowed naval Captain. Her growing rapport with the youngsters, coupled with her generosity of spirit, gradually captures the heart of the stern Captain, and they marry. Upon returning from their honeymoon they discover that Austria has been invaded by the Nazis, who demand the Captain's immediate service in their navy. The family's narrow escape over the mountains to Switzerland on the eve of World War II provides one of the most thrilling and inspirational finales ever presented in the theatre. The motion picture version remains the most popular movie musical of all time. In this adaptation for pre-high school students, the content has been edited to better suit younger attention spans, but all the elements that make this show a classic are still in place. You and your students will be enchanted by the timeless story and the dazzling score, while at the same time learning about theater and its production.Music by Rodgers, Richard; Lyrics by
Oscar Hammerstein
II; Book by
Howard Lindsay
&
Russel Crouse
; Adapted by
Tom Briggs
& Timothy
Allen McDonald
; Suggested by
Click Here for More Information
HAIRSPRAY
WORTHINGTON COMMUNITY THEATRE
7/18-8/3/2014
The 1950's are out and change is in the air! HAIRSPRAY, winner of 8 Tony Awards including Best Musical, is a family-friendly musical piled bouffant high with laughter, romance, and deliriously tuneful songs.It's 1962 in Baltimore, and the lovable plus-size teen Tracy Turnblad has only one desire -- to dance on the popular Corny Collins Show. When her dream comes true, Tracy is transformed from social outcast to sudden star. She must use her newfound power to dethrone the reigning Teen Queen, win the affections of heartthrob Link Larkin, and integrate a TV network, all without denting her 'do!HAIRSPRAY is ideal for a large cast of strong singers and dancers. It provides great opportunities in terms of set design, costuming, and lighting choices.
Click Here for More Information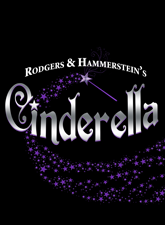 CINDERELLA (ENCHANTED EDITION)
Ohio University Lancaster
7/20-8/3/2014
The timeless enchantment of a magical fairy tale is reborn with the Rodgers & Hammerstein hallmarks of originality, charm and elegance. Originally presented on television in 1957 starring
Julie Andrews
, Rodgers & Hammerstein's CINDERELLA was the most widely viewed program in the history of the medium. Its recreation in 1965 starring
Lesley
Ann Warren
was no less successful in transporting a new generation to the miraculous kingdom of dreams-come-true, and so was a second remake in 1997, which starred Brandy as Cinderella and
Whitney Houston
as her Fairy Godmother. As adapted for the stage, with great warmth and more than a touch of hilarity, the hearts of children and adults alike still soar when the slipper fits. This Enchanted Edition is based on the 1997 teleplay.Music by Rodgers, Richard; Book and Lyrics by
Oscar Hammerstein
II; Adapted for the Stage by
Tom Briggs
; From the Teleplay by
Robert L. Freedman
Click Here for More Information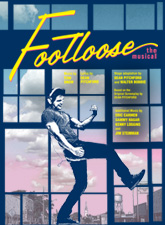 FOOTLOOSE
Cincinnati Landmark Productions
7/24-8/3/2014
One of the most explosive movie musicals in recent memory bursts onto the live stage with exhilarating results. When Ren and his mother move from Chicago to a small farming town, Ren is prepared for the inevitable adjustment period at his new high school. What he isn't prepared for are the rigorous local edicts, including a ban on dancing instituted by the local preacher, determined to exercise the control over the town's youth that he cannot command in his own home. When the reverend's rebellious daughter sets her sights on Ren, her roughneck boyfriend tries to sabotage Ren's reputation, with many of the locals eager to believe the worst about the new kid. The heartfelt story that emerges is of a father longing for the son he lost and of a young man aching for the father who walked out on him. To the rockin' rhythm of its Oscar and Tony-nominated top 40 score (the soundtrack album reached number one on the Billboard charts and has sold over 15 million copies!) and augmented with dynamic new songs for the stage musical, FOOTLOOSE celebrates the wisdom of listening to young people, guiding them with a warm heart and an open mind.Music by
Tom Snow
; Lyrics by
Dean Pitchford
; Stage Adaptation by
Dean Pitchford
and
Walter Bobbie
; Based on the original screenplay by
Dean Pitchford
; Additional Music by
Eric Carmen
,
Sammy Hagar
,
Kenny Loggins
and
Jim Steinman
Click Here for More Information
INTO THE WOODS JR
JEWISH COMMUNITY CENTER OF YOUNGSTOWN
8/2-8/3/2014
The Brothers Grimm
"go Broadway" as Sondheim and Lapine offer up a cockeyed fairy tale where all of your favorite characters""Cinderella, Little Red Riding Hood, Jack (and his beanstalk) and The Witch""meet and interact on their journeys. With unforgettable roles, little dancing and no chorus, INTO THE WOODS JR. showcases a medium-sized ensemble of talented singers and actors. The sophisticated score has been adapted to make it easier--though still challenging--for young performers. INTO THE WOODS JR. is a funny and engaging way to get young people to think about the stories with which they've grown up and the ethical issues raised therein.
Click Here for More Information
SHOUT!! THE MOD MUSICAL
WESTERN RESERVE PLAYHOUSE
7/18-8/9/2014
SHOUT! is the mod musical magazine that brings back the beautiful birds and smashing sounds that made England swing in the 60's. Created by
Phillip George
and
David Lowe
nstein, SHOUT! features terrific new arrangements of such classic tunes as "To Sir With Love," "Downtown," "Son of a Preacher Man," and "Goldfinger."SHOUT! travels in time from 1960 to 1970 chronicling the dawning liberation of women. Just as Dusty Springfield,
Petula Clark
, and
Cilla Black
, were independent women with major careers, English and American women were redefining themselves in the face of changing attitudes about gender. SHOUT! (and its all-female cast) reflects that through the unforgettable music of the time. With a shimmy and shake, the songs are tied together by hilarious sound bites from the period -- from 60's advertisements to letters answered by an advice columnist who thinks every problem can be solved with a "fetching new hair style and a new shade of lipstick."The songs in this delightful musical resonate with a timeless quality which appeals to every generation. A wonderful choice to showcase strong, female talent at any community theatre, high school, or college.Please note that original NY and touring sets, costumes and more for this title are available on MTI ShowSpace here. A presenters pack, with all original artwork, newspaper, magazine ads, programs, posters, merchandise and more is available to all presenters of SHOUT!
Click Here for More Information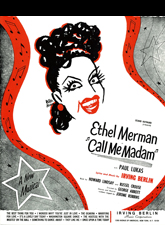 CALL ME MADAM
Ohio Light Opera
6/19-8/9/2014
Once President Harry S. Truman appointed Washington hostess Perle Mesta as Ambassador to Luxembourg, the foundation was laid for a musical comedy that would kid politics-foreign and domestic alike. Ambassador Sally Adams, with slim credentials, is sent off to administer in the tiny duchy of Lichtenburg. It's not long before her down-to-earth, typically undiplomatic manner has surprised and charmed the local gentry, especially the handsome Prime Minister. A second romance is blossoming between her young Ivy League aid and Lichtenburg's enchanting young Princess. The course of love is threatened by the stuffy opposition, who eventually succeed in wrangling Sally's recall, but not before all has resolved happily for both pairs of lovers.Music and Lyrics by Irving Berlin; Book by Howard Lindsay & Russel Crouse
Click Here for More Information

THE PRODUCERS
SALEM COMMUNITY THEATRE
8/1-8/10/2014
Bialystock and Bloom! Those names should strike terror and hysteria in anyone familiar with Mel Brooks' classic cult comedy film. Now as a big Broadway musical, THE PRODUCERS once again sets the standard for modern, outrageous, in-your-face humor. It is a truly "boffo" hit, winning a record twelve Tony Awards and wowing capacity crowds night after night.The plot is simple: a down-on-his-luck Broadway producer and his mild-mannered accountant come up with a scheme to produce the most notorious flop in history thereby bilking their backers (all "little old ladies") out of millions of dollars. Only one thing goes awry: the show is a smash hit! The antics of Max Bialystock and Leo Bloom as they maneuver their way fecklessly through finding a show (the gloriously offensive "Springtime For Hitler"), hiring a director, raising the money and finally going to prison for their misdeeds is a lesson in broad comic construction. At the core of the insanely funny adventure is a poignant emotional journey of two very different men who become friends.With a truly hysterical book co-written by Mel Brooks and Thomas Meehan (ANNIE) and music and lyrics by Mr. Brooks , THE PRODUCERS skewers Broadway traditions and takes no prisoners as it proudly proclaims itself an "equal opportunity offender!"
Click Here for More Information

OLIVER!
Porthouse Theatre
7/24-8/10/2014
Oliver!, directed by Porthouse Theatre Artistic Director Terri Kent, opens July 25 and runs through August 10. A preview performance will take place on July 24. Oliver! is a musical classic that will engage you in the pathos and drama and whose outstanding musical numbers will leave you asking for more. Music, lyrics and book by Lionel Bart. Oliver! is licensed by arrangement with Oliver Productions, Ltd. and Oliver Promotions, Ltd. Performances are July 24, 25, 26, 29, 30, 31 at 8pm, August 1, 2, 5, 6, 7, 8, 9 at 8pm, and July 27 and August 3, 9, and 10 at 2pm.
Click Here for More Information

DISNEY'S HIGH SCHOOL MUSICAL JR
CHAGRIN FALLS HIGH SCHOOL
8/1-8/10/2014
This page is for the Broadway Junior Version of Disney's HIGH SCHOOL MUSICAL JR..
Click Here for More Information

SHREK
CHAGRIN VALLEY LITTLE THEATRE
7/18-8/16/2014
SHREK THE MUSICAL, based on the Oscar® winningDreamWorks film that started it all, brings the hilarious story ofeveryone's favorite ogre to dazzling new life on the stage. Ina faraway kingdom turned upside down, things get ugly when an unseemlyogre "" not a handsome prince "" shows up to rescue a feisty princess.Throw in a donkey who won't shut up, a bad guy with a SHORT temper, acookie with an attitude and over a dozen other fairy tale misfits, andyou've got the kind of mess that calls for a real hero. Luckily,there's one on hand...and his name is Shrek. Full of all-new songs, great dancing and breathtaking scenery, SHREK THE MUSICAL is part romance, part twisted fairy tale and all irreverent fun for everyone!**AVAILABLE FOR LICENSES FOR PERFORMANCES BEGINNING JUNE 2013**
Click Here for More Information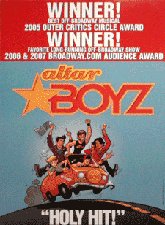 ALTAR BOYZ
Dare to Defy Productions
7/1-9/2/2014
ALTAR BOYZ is a foot-stomping, rafter-raising, musical comedy about a fictitious Christian boy-band on the last night of their national 'Raise the Praise' tour. The Boyz are five all-singing, all-dancing heartthrobs from Ohio: Matthew, Mark, Luke, Juan and Abraham. With their tight harmonies and spectacular choreography, the ALTAR BOYZ will delight your audiences. As they perform their signature hits such as 'Rhythm In Me,' 'The Calling,' and 'I Believe,' the Boyz question their loyalty to each other and ask whether or not faith is really holding them together. They finally deliver a message of unity, that 'there is no star as bright as its constellation, no harmony in a single voice.'Book by Kevin Del Aguila; Music and Lyrics by Gary Adler & Michael Patrick Walker; Conceived By Marc Kessler & Ken Davenport
Click Here for More Information

View All Show Listings for Cleveland
Click Here to View BroadwayWorld.com Cleveland Calendar

Related Articles
From This Author BWW