Now Playing Onstage in Cleveland - Week of 7/06/2014
View All Show Listings for Cleveland
Click Here to View BroadwayWorld.com Cleveland Calendar
9 TO 5, THE MUSICAL
LITTLE THEATRE OF TUSCARAWAS COUNTY
6/27-7/12/2014
9 TO 5: THE MUSICAL, with music and lyrics by
Dolly Parton
and book by
Patricia Resnick
, is based on the 1980 hit movie Nine to Five.Pushed to the boiling point by their boss, three female co-workers concoct a plan to get even with the sexist, egotistical, lying, hypocritical bigot they call their boss. They conspire to take control of their company and learn there's nothing they can't do -- even in a man's world. Set in the late 1970s, 9 TO 5: THE MUSICAL is a hilarious story of friendship and revenge in the Rolodex era. Outrageous, thought-provoking, and even a little romantic, 9 TO 5: THE MUSICAL is about teaming up and taking care of business.This high-energy show is ideal for a large, mostly female cast. With its jubilant score and easily relatable characters, 9 TO 5: THE MUSICAL is the perfect show for community theaters or high schools.
Click Here for More Information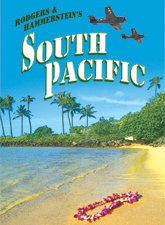 SOUTH PACIFIC
Rabbit Run Community Arts Association
6/27-7/12/2014
Set in an island paradise during World War II, two parallel love stories are threatened by the dangers of prejudice and war. Nellie, a spunky nurse from Arkansas, falls in love with a mature French planter, Emile. Nellie learns that the mother of his children was an island native and, unable to turn her back on the prejudices with which she was raised, refuses Emile's proposal of marriage. Meanwhile, the strapping Lt. Joe Cable denies himself the fulfillment of a future with an innocent Tonkinese girl with whom he's fallen in love out of the same fears that haunt Nellie. When Emile is recruited to accompany Joe on a dangerous mission that claims Joe's life, Nellie realizes that life is too short not to seize her own chance for happiness, thus confronting and conquering her prejudices.Music by Rodgers, Richard; Lyrics by
Oscar Hammerstein
II; Book by
Oscar Hammerstein
II &
Joshua Logan
; Adapted from the Pulitzer Prize winning novel
Click Here for More Information
DISNEY'S PETER PAN JR
LORAIN COUNTY CHILDRENS PIONEER THEATRE
7/11-7/12/2014
Click Here for More Information
HOW I BECAME A PIRATE
Waterville Playshop
7/11-7/13/2014
Click Here for More Information
SHREK
MTV ARTS INC.
7/5-7/13/2014
SHREK THE MUSICAL, based on the Oscar® winningDreamWorks film that started it all, brings the hilarious story ofeveryone's favorite ogre to dazzling new life on the stage. Ina faraway kingdom turned upside down, things get ugly when an unseemlyogre "" not a handsome prince "" shows up to rescue a feisty princess.Throw in a donkey who won't shut up, a bad guy with a SHORT temper, acookie with an attitude and over a dozen other fairy tale misfits, andyou've got the kind of mess that calls for a real hero. Luckily,there's one on hand...and his name is Shrek. Full of all-new songs, great dancing and breathtaking scenery, SHREK THE MUSICAL is part romance, part twisted fairy tale and all irreverent fun for everyone!**AVAILABLE FOR LICENSES FOR PERFORMANCES BEGINNING JUNE 2013**
Click Here for More Information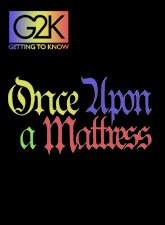 ONCE UPON A MATTRESS
Olmsted Performing Arts
7/11-7/13/2014
The 'G2K' Getting To Know Series: Uniquely adapted musicals specifically for youth performers. If you thought you knew the story of 'The Princess and The Pea,' you may be in for a walloping surprise! Did you know, for instance, that Princess Winnifred actually swam the moat to reach Prince Dauntless the Drab? Or that it may not have been the pea at all that caused the princess a sleepless night? Carried on a wave of beguiling songs, by turns hilarious and raucous, romantic and melodic, this rollicking spin on the familiar classic of royal courtship and comeuppance provides for some side-splitting shenanigans. Chances are, you'll never look at fairy tales quite the same way again. In this adaptation for pre-high school students, the content has been edited to better suit younger actors and audiences, but all the magic, hilarity and fun of the original are still in place. G2K? ONCE UPON A MATTRESS is the perfect show to introduce young people to the magic of live theater. Music by
Mary Rodgers
; Book by
Jay Thompson
&
Dean Fuller
&
Marshall Barer
; Lyrics by
Marshall Barer
; Adapted by
Tom Briggs
Click Here for More Information
DISNEY'S MY SON PINOCCHIO JR
NEW ALBANY ARTS COUNCIL
7/11-7/13/2014
Click Here for More Information
STARMITES
Porthouse Theatre
7/3-7/19/2014
Directed by Kent State University alumnus Michael McIntosh, Starmites is a high-energy adventure fantasy in which humans and heroes discover love, loyalty, inner strength and a great doo-wop beat as they conquer the sinister inhabitants of Innerspace. Follow teenager Eleanor as she escapes into the world of her beloved comic books and discovers that the stories she loves may not just be stories after all. Critically acclaimed and nominated for six Tony Awards when it debuted on Broadway in 1989, Starmites was written by
Barry Keating
and
Stuart Ross
.
Click Here for More Information
SWEENEY TODD
AURORA COMMUNITY THEATRE
7/3-7/19/2014
The rare instance of a musical thriller,
Stephen Sondheim
and
Hugh Wheeler
's chilling, suspenseful, heart-pounding masterpiece of murderous barber-ism and culinary crime tells the infamous tale of the unjustly exiled barber who returns to 19th century London seeking revenge against the lecherous judge who framed him and ravaged his young wife. His thirst for blood soon expands to include his unfortunate customers, and the resourceful proprietress of the pie shop downstairs soon has the people of London lining up in droves with her mysterious new meat pie recipe!Sophisticated, macabre, visceral and uncompromising, SWEENEY TODD nevertheless has a great sense of fun, mixing intense drama with howlingly funny moments of dark humor: audiences find themselves laughing hysterically one moment and gasping in surprise the next.At the show's core is a challenging score of epic proportion with two tasty tour de force roles in Sweeney and his comic female accomplice Mrs. Lovett. Although it has been extremely popular with opera companies and in concert presentation, SWEENEY TODD is equally effective as an intimate chamber musical.
Click Here for More Information
LES MISERABLES
RITZ THEATRE
7/11-7/20/2014
This international smash-hit may be the most popular musical in the world. In 19th century France, Jean Valjean is released from 19 years of unjust imprisonment, but finds nothing in store for him but mistrust and mistreatment. He breaks his parole in hopes of starting a new life, initiating a life-long struggle for redemption as he is relentlessly pursued by police inspector Javert, who refuses to believe Valjean can change his ways. Finally, during the Paris student uprising of 1832, Javert must confront his ideals after Valjean spares his life and saves that of the student revolutionary who has captured the heart of Valjean's adopted daughter. His world-view shattered, Javert commits suicide, and Valjean at last attains the peace he has sought for so long.Epic, grand and uplifting, LES MISÉRABLES packs an emotional wallop that has thrilled audiences all over the world. The sung-through pop opera is ideal for a cast of exceptional singers and overflows with melodies that are already standards. A spectacle on Broadway and in London, LES MISÉRABLES is equally effective with a minimal set; it is its powerful affirmation of the human spirit that has made LES MISÉRABLES a popular masterpiece.
Click Here for More Information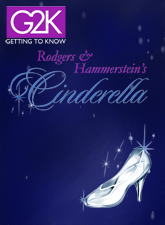 G2K CINDERELLA
Vandalia Youth Theatre Co.
7/11-7/20/2014
The 'G2K' Getting To Know Series: Uniquely adapted musicals specifically for youth performers. The timeless enchantment of a magical fairy tale is reborn with the
Rodgers & Hammerstein
hallmarks of originality, charm and elegance. Originally presented on television in 1957 starring
Julie Andrews
,
Rodgers & Hammerstein
's CINDERELLA was the most widely viewed program in the history of the medium. Its recreation in 1965 starring
Lesley
Ann Warren
was no less successful in transporting a new generation to the miraculous kingdom of dreams-come-true, and so was a second remake in 1997, which starred Brandy as Cinderella and
Whitney Houston
as her Fairy Godmother. As adapted for the stage, with great warmth and more than a touch of hilarity, the hearts of children and adults alike still soar when the slipper fits. In this specially created G2K version, all the beloved songs and familiar characters are present and accounted for. However, the entire script has been condensed to better suit young attention spans, and the plot has been slightly altered so as to highlight some important lessons that exist in this timeless tale. Music by Rodgers, Richard; Book and Lyrics by
Oscar Hammerstein
II
Click Here for More Information
DISNEY'S WINNIE THE POOH KIDS
VANDALIA YOUTH THEATRE COMPANY
7/11-7/20/2014
DISNEY'S WINNIE THE POOH KIDS is a delightful new show based on the beloved characters of
A.A. Milne
and the 2011 Disney animated feature film.DISNEY'S WINNIE THE POOH KIDS welcomes audiences to the Hundred Acre Wood, where Winnie the Pooh is once again in search of honey. Along the way, he meets his pals Tigger, Piglet, Rabbit, and Owl, but soon discovers that Christopher Robin has been captured by the Backson! As they prepare for a rescue operation, the animals learn about teamwork, friendship, and sharing snacks.As a title in the MTI Broadway Junior Collection, DISNEY'S WINNIE THE POOH KIDS is approximately 30 minutes in length and is appropriate for performance by elementary school-aged students.
Click Here for More Information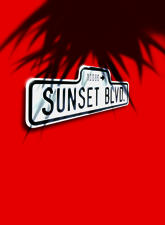 SUNSET BOULEVARD
Mercury Summer Stock
7/11-7/26/2014
SUNSET BOULEVARD weaves a magnificent tale of faded glory and unfulfilled ambition. Silent movie star Norma Desmond longs for a return to the big screen, having been discarded by tinsel town with the advent of 'talkies.' Her glamour has faded in all but her mind. When she meets struggling Hollywood screen-writer Joe Gillis in dramatic circumstances, their subsequent passionate and volatile relationship leads to an unforeseen and tragic conclusion. Music by
Andrew Lloyd Webber
; Book and Lyrics by
Don Black
&
Christopher Hampton
; Based on the
Billy Wilder
Film
Click Here for More Information
NEXT TO NORMAL
SUNSET PLAYER, INC.
7/11-7/26/2014
Pulitzer-Prize winning rock musical NEXT TO NORMAL, with book and lyrics by
Brian Yorkey
and music by
Tom Kitt
, explores how one suburban household copes with crisis and mental illness.NEXT TO NORMAL tells the story of a mother, Diane Goodman, who struggles with bipolar disorder and the effect that her illness has on her family. This contemporary musical is an emotional powerhouse that addresses such issues as grieving a loss, ethics in modern psychiatry, and suburban life. With provocative lyrics and a thrilling score, this musical shows how far two parents will go to keep themselves sane and their family's world intact.NEXT TO NORMAL is a deeply moving piece of theatre that provides a wonderful opportunity for performers to explore dramatic material and showcase vocal talents with an energetic pop/rock score. This show is ideal for community theaters, as well as colleges and regional theatre companies.
Click Here for More Information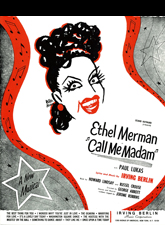 CALL ME MADAM
Ohio Light Opera
6/19-8/9/2014
Once President Harry S. Truman appointed Washington hostess Perle Mesta as Ambassador to Luxembourg, the foundation was laid for a musical comedy that would kid politics-foreign and domestic alike. Ambassador Sally Adams, with slim credentials, is sent off to administer in the tiny duchy of Lichtenburg. It's not long before her down-to-earth, typically undiplomatic manner has surprised and charmed the local gentry, especially the handsome Prime Minister. A second romance is blossoming between her young Ivy League aid and Lichtenburg's enchanting young Princess. The course of love is threatened by the stuffy opposition, who eventually succeed in wrangling Sally's recall, but not before all has resolved happily for both pairs of lovers.Music and Lyrics by
Irving Berlin
; Book by
Howard Lindsay
&
Russel Crouse
Click Here for More Information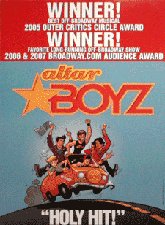 ALTAR BOYZ
Dare to Defy Productions
7/1-9/2/2014
ALTAR BOYZ is a foot-stomping, rafter-raising, musical comedy about a fictitious Christian boy-band on the last night of their national 'Raise the Praise' tour. The Boyz are five all-singing, all-dancing heartthrobs from Ohio: Matthew, Mark, Luke, Juan and Abraham. With their tight harmonies and spectacular choreography, the ALTAR BOYZ will delight your audiences. As they perform their signature hits such as 'Rhythm In Me,' 'The Calling,' and 'I Believe,' the Boyz question their loyalty to each other and ask whether or not faith is really holding them together. They finally deliver a message of unity, that 'there is no star as bright as its constellation, no harmony in a single voice.'Book by
Kevin Del Aguila
; Music and Lyrics by
Gary Adler
&
Michael Patrick Walker
; Conceived By
Marc Kessler
&
Ken Davenport
Click Here for More Information
View All Show Listings for Cleveland
Click Here to View BroadwayWorld.com Cleveland Calendar
Related Articles
From This Author BWW