Now Playing Onstage in Charlotte - Week of 6/15/2014
View All Show Listings for Charlotte
Click Here to View BroadwayWorld.com Charlotte Calendar
PASSING STRANGE
Actor's Theatre of Charlotte
6/5-6/28/2014
Loaded with soulful lyrics and overflowing with passion, PASSING STRANGE is a heartfelt and hilarious story of a young bohemian focused on experiencing real life through sex, drugs and rock and roll. Journey from middle class black America to Amsterdam, Berlin and beyond in this daring new musical that crosses the boundaries of place, identity and theatrical convention.
Click Here for More Information
DRIVING MISS DAISY
Lee Street theatre
6/19-6/28/2014
Winner of the 1988 Pulitzer Prize and the Outer Critics Circle Award for Best Off-Broadway Play. A warm-hearted, humorous and affecting study of the unlikely relationship between an aging, crotchety white Southern lady, and a proud, soft-spoken black man. A long-run Off-Broadway success and an Academy Award-winning film.
Click Here for More Information
SPAMALOT
Asheville Community Theatre
6/6-6/29/2014
Click Here for More Information
EVITA
The Peace Center
6/24-6/29/2014
Eva Peron used her smarts and charisma to rise meteorically from the slums of Argentina to the presidential mansion as First Lady. Adored by her people as a champion for the poor, she became one of the most powerful women in the world - while her greed, outsized ambition and fragile health made her one of the most tragic. EVITA tells Eva's passionate and unforgettable true story, and features some of theater's most beautiful songs, including "Don't Cry for Me Argentina," "Another Suitcase in Another Hall" and "High Flying, Adored." Don't miss the stunning new production, directed by Tony Award nominee
Michael Grandage
and choreographed by Tony winner
Rob Ashford
. CBS This Morning called it "THE SHOW BROADWAY HAS BEEN WAITING FOR!"
Click Here for More Information
MONTY PYTHON'S SPAMALOT
Asheville Community Theatre
6/6-6/29/2014
Click Here for More Information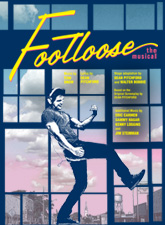 FOOTLOOSE
Lincoln
Theatre Guild
6/20-6/29/2014
One of the most explosive movie musicals in recent memory bursts onto the live stage with exhilarating results. When Ren and his mother move from Chicago to a small farming town, Ren is prepared for the inevitable adjustment period at his new high school. What he isn't prepared for are the rigorous local edicts, including a ban on dancing instituted by the local preacher, determined to exercise the control over the town's youth that he cannot command in his own home. When the reverend's rebellious daughter sets her sights on Ren, her roughneck boyfriend tries to sabotage Ren's reputation, with many of the locals eager to believe the worst about the new kid. The heartfelt story that emerges is of a father longing for the son he lost and of a young man aching for the father who walked out on him. To the rockin' rhythm of its Oscar and Tony-nominated top 40 score (the soundtrack album reached number one on the Billboard charts and has sold over 15 million copies!) and augmented with dynamic new songs for the stage musical, FOOTLOOSE celebrates the wisdom of listening to young people, guiding them with a warm heart and an open mind.Music by
Tom Snow
; Lyrics by
Dean Pitchford
; Stage Adaptation by
Dean Pitchford
and
Walter Bobbie
; Based on the original screenplay by
Dean Pitchford
; Additional Music by
Eric Carmen
,
Sammy Hagar
,
Kenny Loggins
and
Jim Steinman
Click Here for More Information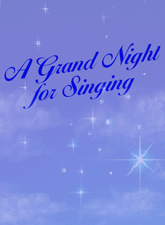 A GRAND NIGHT FOR SINGING
Haywood Arts Regional Theater
6/20-7/6/2014
Taste and imagination, the two key ingredients for a first-rate revue, abound in this fresh take on the Rodgers & Hammerstein canon conceived by Tony Award winner
Walter Bobbie
. Over three decades after the duo's final collaboration, THE SOUND OF MUSIC, took the Great White Way by storm, it was in fact this new R&H musical that opened the 1994 Broadway season with flair and distinction, garnering wildly enthusiastic notices as well as earning two Tony nominations, including Best Musical. Here at R&H, our founding fathers probably never imagined 'Shall We Dance?' as a comic pas de deux for a towering beauty and her diminutive admirer, nor did they suspect that one day a lovelorn young lad might pose the musical question, 'How do you solve a problem like Maria?' But that's precisely the kind of invention lavished upon this new revue, with innovative musical arrangements including a sultry Andrews Sisters-esque 'I'm Gonna Wash That Man Right Out-a My Hair,' a swingin' 'Honeybun' worthy of the Modernaires, and a jazzy 'Kansas City' which leaves no question about how terrifically up to date the remarkable songs of R&H remain.Music by Rodgers, Richard; Lyrics by
Oscar Hammerstein
II; Music Arrangements by
Fred Wells
; Conceived By
Walter Bobbie
Click Here for More Information
GRUESOME PLAYGROUND INJURIES
Carolina Actors
Studio Theatre
6/6-7/12/2014
CAST presents the regional premiere of "Gruesome Playground Injuries," by
Rajiv Joseph
, author of the Pulitzer Prize finalist "Bengal Tiger at the Baghdad Zoo." Joseph, one of today's most acclaimed young playwrights, is the recipient of numerous accolades, including an NEA Award for Best Play and a Whiting Writers' Award.
Click Here for More Information
HOW I BECAME A PIRATE
Lost Colony
6/17-8/13/2014
Click Here for More Information
View All Show Listings for Charlotte
Click Here to View BroadwayWorld.com Charlotte Calendar
Related Articles
From This Author BWW