Brazil Photos
Browse photos from live + streaming theatre in Brazil.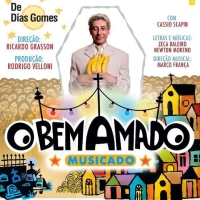 Based on One of the Most Popular Brazilian Soap Operas O BEM AMADO Gets a Musical Version
by Claudio Erlichman - Brazil

(8/4/2022) - The show has lyrics and music by Zeca Baleiro and Newton Moreno, with musical direction by Marco França and features Cassio Scapin as the corrupt and demagogue Odorico Paraguacu, candidate for mayor of Sucupira. As there is no cemetery in the city, which forces residents to bury their dead in neighboring municipalities, the politician is elected with the slogan "Vote for a serious man and win a cemetery"!
---
Melodramatic and Cult: VINGANCA – O MUSICAL (Vengeance - the Musical) Returns to Sao Paulo's Stage
by Claudio Erlichman - Brazil

(6/22/2022) - A success of Brazilian musical theater in recent years, the show Vinganca (Vengeance) returns in June at Teatro Raul Cortez in Sao Paulo. After nine years, the cult musical by Anna Toledo with songs by Lupicinio Rodrigues returns in a new house and with a renewed cast
---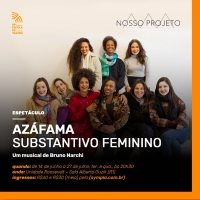 Proposing Discussions About the Feminine Being AZAFAMA Premiere at SP Escola de Teatro
by Claudio Erlichman - Brazil

(6/20/2022) - Lost in the face of cycles that repeat themselves 'again and again', Rosalina searches for answers in the stories of many women. Memories intersect, while truths and lies intertwine before the blossoming of a heroine, Rosa Linda, born of the earth, daughter of cursed women, and responsible for a great mission: to end Destiny.
---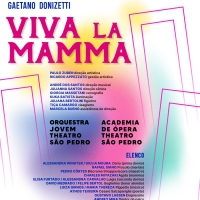 Donizetti's LE CONVENIENZE ED INCONVENIENZE TEATRAL (Viva La Mamma) Opens at Theatro Sao Pedro
by Claudio Erlichman - Brazil

(6/13/2022) - With performances on June 16, 17, 18 and 19, the show is musically directed and conducted by Andre dos Santos, who leads the Orquestra Jovem do Theatro Sao Pedro, stage direction by Julianna Santos. Viva La Mamma, also known as Le convenienze ed inconvenienze teatrali satirizes the operatic work, approaching the cliches of the opera universe.
---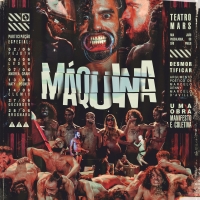 Critical and Cathartic Teatro da PombaGira Opens MAQUINA (MACHINE)
by Claudio Erlichman - Brazil

(6/10/2022) - Maquina (Machine) is an extended experience, an immersion outside the real time of the system, with a live and pulsating audience inside Teatro Mars. The production celebrates the thought of radical insurgencies of life, as the delusional power of bodies on stage, a way of surviving in favor of life, as only living bodies can de-mortify.
---
Musical BRENDA LEE E O PALACIO DAS PRINCESAS Tells the Story of the First Activist Who Founded the First Support House for People With HIV/AIDS in Brazil
by Claudio Erlichman - Brazil

(6/7/2022) - Brenda Lee e o Palacio das Princesas is a musical that brings a bit of the history of Brenda Lee, called the "guardian angel of transvestites", activist who founded the first support house for people with HIV/AIDS in Brazil. She has a pension for transvestites who, for the most part, live off prostitution. Despite the reality of violence in which they live, inside the house, the transvestites are welcomed by Brenda, who teaches them to want more out of life.
---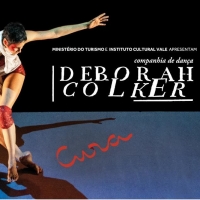 CIA. DEBORAH COLKER Premieres the Season of CURA (Healing) in Sao Paulo
by Claudio Erlichman - Brazil

(5/10/2022) - Deborah Colker has devoted her time in recent years to finding a cure. In this case, a solution to the genetic disease that his grandson has. From this personal anguish, the new work of the Cia. de Dança Deborah Colker was born. Cura is about science, faith and the struggle to overcome and accept our limits, facing discrimination and prejudice.
---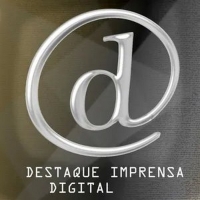 BWW Awards: BARNUM is the big winner of the 4th edition of the DID AWARDS FOR MUSICAL THEATER
by Claudio Erlichman - Brazil

(5/4/2022) - After a long hiatus due to the Covid-19 pandemic, the Digital Press Highlight Award (DID) resumed its activities in honor and recognition of the great highlights of Brazilian musical theater in the city of Sao Paulo. The ceremony, which held its 4th edition announced, the winners, celebrating the 16 new shows nominated between Nov. 2019/Dec. 2021.
---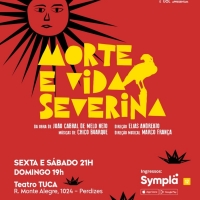 After 56 Years of its Opening, MORTE E VIDA SEVERINA Returns to Teatro TUCA
by Claudio Erlichman - Brazil

(4/14/2022) - The most popular work by Joao Cabral Melo Neto returns to Teatro Tuca, where it premiered in 1965. The new production is directed by Elias Andreato and brings together, on stage, 13 young talents from various Brazilian cities, and 5 musicians, who will set the tone for the compositions of Chico Buarque, under the musical direction of Marco Franca
---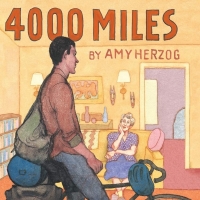 BWW Exclusive: Meet the Brazilian Cast of 4000 MILES (Ponto a Ponto)
by Claudio Erlichman - Brazil

(4/12/2022) - For the first time in Brazil, and with a opening date scheduled for early June, at the Copacabana Palace Theater, Rio de Janeiro, the new Barho Producoes production, Ponto a Ponto - 4000 Milhas is a finely crafted play that examines how two strangers find their way in today's world. Due to be released simultaneously with the English production starring Timothee Chalamet at the Old Vic Theater, it was named the #1 Play or Musical by Time Magazine in 2012.
---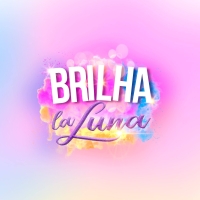 Inspired by Songs of the Famous Brazilian Girl Group Rouge, Musical BRILHA LA LUNA Opens in São Paulo
by Claudio Erlichman - Brazil

(1/23/2022) - The story is based on the character Luna, who gives the show its name, a young girl who lived all her life in the Arereje Community, a hippie refuge created by her parents hidden from the big cities. She lives a quiet life, but when she turns 18, she finds herself an orphan and feels something is missing from all that Paradise. That's where he "turns the corner" and meets Diego, a backpacker passing through the community, who enchants Luna leading her to believe that has finally found the last piece she needs to complete the perfect life.
---
BWW Interview: GUSTAVO BARCHILON, BARNUM – O REI DO SHOW's Director Talks About His Career, Future Projects and How He Revitalized an Almost Forgotten 80's Musical
by Claudio Erlichman - Brazil

(11/5/2021) - With a sophisticated and amusing production, Barnum has been standing out as the great theatrical success in the city of Sao Paulo, in the post-pandemic. It was between one and another well-attended session that Barchilon kindly granted us this exclusive interview talking about influences, beginning of his career, Barnum and future projects.
---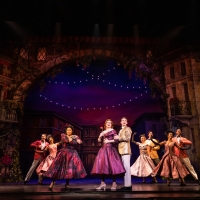 PHOTO/VIDEO: Get A First Look At TOOTSIE On Tour
by BroadwayWorld TV - Broadway

(10/28/2021) - Get a first look at the non-equity national tour of Tootsie in all new photos and videos! The cast includes Drew Becker as Michael Dorsey, Ashley Alexandra as Julie Nichols, Payton Reilly as Sandy Lester, Lukas James Miller as Max Von Horn, Jared David Michael Grant as Jeff Slater, Kathy Halenda as Rita Marshall, Steve Brustien as Stan Fields, and Adam du Plessis as Ron Carlisle.
---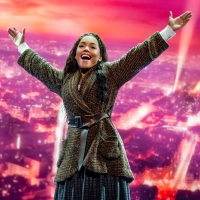 Photo: First Look At Kyla Stone As Anya In ANASTASIA On Tour
by BWW Staff - Broadway

(10/19/2021) - BroadwayWorld has a first look at Kyla Stone as Anya in the non-equity National Tour of ANASTASIA!
---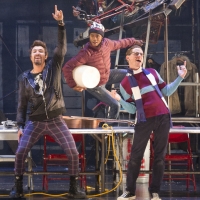 Photos: Get A First Look At The New Cast Of RENT On Tour
by BWW Staff - Broadway

(10/18/2021) - BroadwayWorld has a first look at the new cast of the RENT 25th Anniversary Farewell Non-Equity Tour, the Pulitzer Prize and Tony Award-winning landmark rock musical written by Jonathan Larson.
---