Brazil Theater Reviews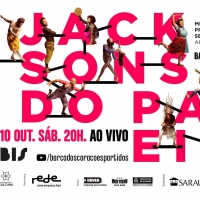 BWW Review: New Show of Barca Dos Coracoes Partidos JACKSONS DO PANDEIRO - UMA HOMENAGEM SINCOPADA Premieres in Virtual Format
by Claudio Erlichman - October 08, 2020
Jose Gomes Filho (1919 a?" 1982), more commonly known as Jackson do Pandeiro, was a Brazilian percussionist and singer who received the nickname a??King of Rhythma??. He is described by Allmusic as a key promotor of Northeastern Brazilian musicand one of the most inventive and influential Brazilian ...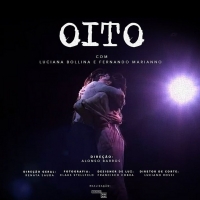 BWW Review: OITO (Eight), Directed and Choreographed by Alonso Barros, is Inspired by the Tarot and Makes Comments On the Word, the Body and the Soul.
by Claudio Erlichman - September 29, 2020
From the union between cinema and theater, the show Oito was born. A contemporary format 'phygital' - physically live and digitally transmitted, remembering that the real world and the digital world are increasingly closer together. Directed and choreographed by the award-winning Alonso Barros, it ...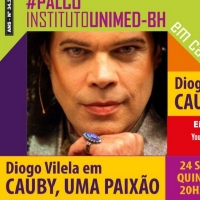 BWW Review: Diogo Vilela Honors Cauby Peixoto in CAUBY, UMA PAIXAO, in a Free Live.
by Claudio Erlichman - September 22, 2020
As part of the project PALCO INSTITUTO UNIMED-BH EM CASA, in its second edition, this icon of Brazilian music will be honored in the monologue CAUBY, UMA PAIXAO, an adaptation by Flavio Marinho of the great musical CAUBY, CAUBY, with DIOGO VILELA. The presentation will take place on September 24 (T...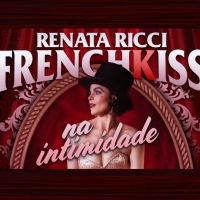 BWW Review: Renata Ricci Returns to the Stage with the Online Show FRENCH KISS- NA INTIMIDADE
by Claudio Erlichman - September 10, 2020
a?oeI never imagined acting on a stage for a virtual audience. We are all being challenged by the art of reinventing ourselves a??, says Renata Ricci, actress, singer, dancer and creator of the musical French Kiss- Na Intimidade (French Kiss- In Intimity), which is having a very short season online ...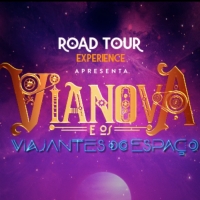 BWW Review: An All Family Entertainment, VIANOVA AND THE SPACE TRAVELERS Is A New Show Of Lights, Laser, Projections and Music For Pandemic Times
by Claudio Erlichman - September 10, 2020
VIANOVA E OS VIAJANTES DO ESPACO (VIANOVA AND THE SPACE TRAVELERS) - will open on September 11, at the Ibirapuera Gymnasium Complex, in Sao Paulo, in a structure with more than 6 thousand m2 of scenarios and equipment of the highest technology. Dumont, an enthusiast of space conquest, dedicated yea...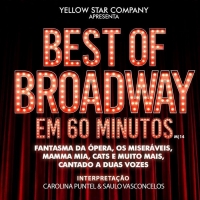 BWW Review: In a Brazil-Portugal Live, Saulo Vasconcelos and Carolina Puntel Will Take You To THE BEST OF BROADWAY IN 60 MINUTES
by Claudio Erlichman - July 08, 2020
Saulo Vasconcelos and Carolina Puntel will take you to the Broadway universe in The Best of Broadway in 60 Minutes, via Volto platform (www.volto.live) The live will be done July 9 at 6 pm in Brazil and at 10 pm in Portugal. It will be a journey through the universe of Broadway, with music as the ma...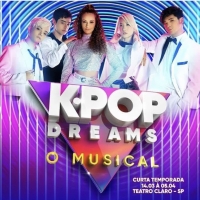 BWW Preview: With Original Songs Sung in Portuguese, English and Korean K-POP DREAMS, O MUSICAL Opens at Teatro Claro SP
by Claudio Erlichman - March 13, 2020
Portraying the universe of the most successful global musical movement in recent times, K-Pop Dreams, O Musical will run from March 14 to April 5, on Saturdays and Sundays, at Teatro Claro SP. The cast consists of 20 young people who perform, dance and sing live in a super production by Boom Produc...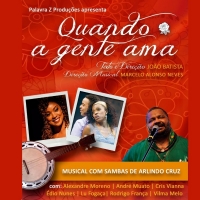 BWW Preview: QUANDO A GENTE AMA – UM MUSICAL COM SAMBAS DE ARLINDO CRUZ Takes Teatro Porto Seguro's Stage to Talk About Love
by Claudio Erlichman - March 11, 2020
A large 'roda de samba' is formed to the sound of the verses 'in this world there is no teacher for the subject of love to teach' Gradually three couples are formed and the audience follows love stories surrounded with successes by Arlindo Cruz. This is the atmosphere of the show Quando A Gente Ama ...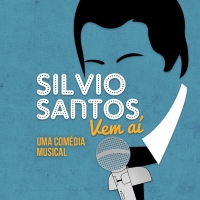 BWW Preview: SILVIO SANTOS VEM AI!, UMA COMEDIA MUSICAL is on Its Way
by Claudio Erlichman - March 10, 2020
Silvio Santos Vem Ai!, Uma Comedia Musical (Here Comes Silvio Santos! a?' A Musical Comedy) written by Marilia Toledo and Emilio Boechat, directed by Fernanda Chamma and Marilia Toledo, presents a small part of the life of the television host and businessman Senor Abravanel (played by actor Velson ...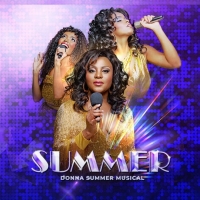 BWW Preview: The Disco Era Arrives in Sao Paulo with the Opening of DONNA SUMMER MUSICAL
by Claudio Erlichman - March 03, 2020
Donna Summer Musical is a show with book by Colman Domingo, Robert Cary, and Des McAnuff and music and lyrics by Donna Summer, Giorgio Moroder, Pete Bellotte, Paul Jabara, and others, based on the life of Donna Summer. The musical shows the Queen of Disco at three times of her life: Duckling Donna ...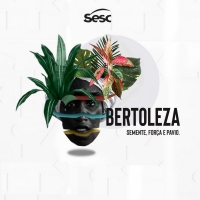 BWW Review: Classic of Brazilian Literature Inspires Musical BERTOLEZA and Gives Voice to Black Women
by Claudio Erlichman - February 04, 2020
Directed by Anderson Claudir, the musical adaptation of Aluisio Azevedo's O Cortico, a classic work of Brazilian naturalist literature, the protagonism is reversed The voice now comes from Bertoleza: a woman, black and enslaved who has a relationship with Joao Romao, an ambitious and opportunist Por...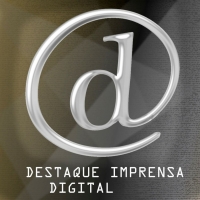 AWARDS: The Winners of the 3rd Edition of PREMIO DESTAQUE IMPRENSA DIGITAL (Highlight Press Digital Award) Were Announced.
by Claudio Erlichman - December 11, 2019
Happened last night, December 10th, the online broadcast of the third edition of the Premio Destaque Imprensa Digital (DID - Highlight Digital Press Award). Composed by Culture and Entertainment digital vehicles, in addition to those specializing in musical theater, the award evaluated 32 musical sh...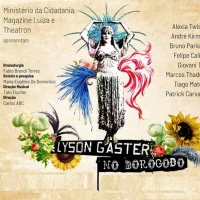 BWW Review: Musical LYSON GASTER NO BOROGODO Pays Tribute to Acclaimed Revue Theater Actress
by Claudio Erlichman - December 04, 2019
The play portrays the career of actress Lyson Gaster, stage name of Augustine Belber Pastor, Spanish created in Piracicaba, who with his revue theater company traveled Brazil in the 1920s, 30s and 40s to great success. The show stays until December 15 at Teatro Alfredo Mesquita, then continues seaso...