Now Playing Onstage in Washington, DC - Week of 5/11/2014
View All Show Listings for Washington, DC
Click Here to View BroadwayWorld.com Washington, DC Calendar
DRAMATHON
The Theatre Lab
5/16-5/16/2014
The Theatre Lab's Dramathon, May 16 at 10:30 p.m. at Theater J, brings together Theatre Lab students and some of the Washington DC area's best-known professional actors in staged readings of new short plays written by accomplished local playwrights, all for the benefit of The Theatre Lab's scholarship fund. The actors scheduled to appear - many of them veterans of previous Dramathons - are:
Sherri Edelen
,
Rick Foucheux
, Deb Gottesman, Christopher Henley, Kathryn Kelley,
Jennifer Mendenhall
,
Michael Russo
tto and
Holly Twyford
. They will be appearing in plays written by:
Norman Allen
,
Bob Bartlett
, Renee Calarco, Ally Currin, Caleen Sinette Jennings, Elizabeth Pringle, Gwydion Suilebhan and Laura Zam. The Dramathon is a signature event of The Theatre Lab's Send a Kid to Camp campaign. Volunteers raise money for the scholarship fund, and the top fundraisers earn a spot on stage next to the professionals. All the actors and playwrights are graciously donating their time for the event. And all funds raised and proceeds from ticket sales will go toward The Theatre Lab's scholarship fund, which will provide $80,000 in scholarship assistance to send more than 90 low-income children and teens to its award-winning summer acting camps and musical theatre institutes. Since 2006, more than $400,000 in scholarship funds has been raised to help send kids to camp. Tickets for the event are $15 each, and may be purchased online at www.theatrelab.org or by calling (202) 824-0449.
Click Here for More Information
THE 25TH ANNUAL PUTNAM COUNTY SPELLING BEE
FORDS THEATRE
3/14-5/17/2014
Six young people in the throes of puberty, overseen by grown-ups who barely managed to escape childhood themselves, learn that winning isn't everything and that losing doesn't necessarily make you a loser.THE 25TH ANNUAL PUTNAM COUNTY SPELLING BEE is a hilarious tale of overachievers' angst chronicling the experience of six adolescent outsiders vying for the spelling championship of a lifetime. The show's Tony Award winning creative team has created the unlikeliest of hit musicals about the unlikeliest of heroes: a quirky yet charming cast of outsiders for whom a spelling bee is the one place where they can stand out and fit in at the same time.
Click Here for More Information
THE 25TH ANNUAL PUTNUM COUNTY SPELLING BEE
Ford's Theatre
3/14-5/17/2014
Ford's Theatre
:
Rebecca Feldman
,
Jay Reiss
, Rachel Schenkin; lyrics:
William Finn
; music:
William Finn
; dir:
Peter Flynn
.
Click Here for More Information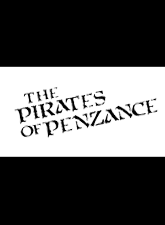 THE PIRATES OF PENZANCE
Oakton High School
5/15-5/17/2014
Gilbert and Sullivan are the undisputed masters of comic operetta and the proud parents of the modern musical. That their works are more in demand today than when they were created over a century ago is ample proof of their lasting brilliance. We are pleased to offer reduced orchestrations based on the D'Oyly Carte originals for productions of H.M.S. PINAFORE,THE MIKADO or THE PIRATES OF PENZANCE. When the hero of THE PIRATES OF PENZANCE was but a boy, his father instructed his nurse to have him apprenticed as a pilot. She thought he said 'pirate' and thus the zany troubles began. Libretto by
W. S. Gilbert
; Music by
Arthur Sullivan
; Orchestration by
Peter Murray
Click Here for More Information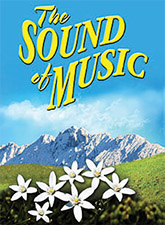 THE SOUND OF MUSIC
Shiloh Middle School
5/16-5/17/2014
The final collaboration between Rodgers & Hammerstein was destined to become the world's most beloved musical. When a postulant proves too high-spirited for the religious life, she is dispatched to serve as governess for the seven children of a widowed naval Captain. Her growing rapport with the youngsters, coupled with her generosity of spirit, gradually captures the heart of the stern Captain, and they marry. Upon returning from their honeymoon they discover that Austria has been invaded by the Nazis, who demand the Captain's immediate service in their navy. The family's narrow escape over the mountains to Switzerland on the eve of World War II provides one of the most thrilling and inspirational finales ever presented in the theatre. The motion picture version remains the most popular movie musical of all time.Music by Rodgers, Richard; Lyrics by
Oscar Hammerstein
II; Book by
Howard Lindsay
&
Russel Crouse
; Suggested by
Click Here for More Information
LIVING OUT / CAMA AFUERA
GALA Hispanic Theatre
4/24-5/18/2014
Lisa Loomer
; dir: Abel L
Click Here for More Information
MONTY PYTHON'S SPAMALOT
Tidewater Players
4/25-5/18/2014
Click Here for More Information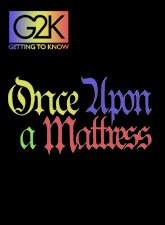 ONCE UPON A MATTRESS
Fauquier High School
5/9-5/18/2014
The 'G2K' Getting To Know Series: Uniquely adapted musicals specifically for youth performers. If you thought you knew the story of 'The Princess and The Pea,' you may be in for a walloping surprise! Did you know, for instance, that Princess Winnifred actually swam the moat to reach Prince Dauntless the Drab? Or that it may not have been the pea at all that caused the princess a sleepless night? Carried on a wave of beguiling songs, by turns hilarious and raucous, romantic and melodic, this rollicking spin on the familiar classic of royal courtship and comeuppance provides for some side-splitting shenanigans. Chances are, you'll never look at fairy tales quite the same way again. In this adaptation for pre-high school students, the content has been edited to better suit younger actors and audiences, but all the magic, hilarity and fun of the original are still in place. G2K? ONCE UPON A MATTRESS is the perfect show to introduce young people to the magic of live theater. Music by
Mary Rodgers
; Book by
Jay Thompson
&
Dean Fuller
&
Marshall Barer
; Lyrics by
Marshall Barer
; Adapted by
Tom Briggs
Click Here for More Information
CHILDREN OF EDEN
KENNEDY CENTER
5/19-5/19/2014
From
Stephen Schwartz
and
John Caird
comes a joyous and inspirational musical about parents, children and faith... not to mention centuries of unresolved family business! Freely based on the story of Genesis, CHILDREN OF EDEN is a frank, heartfelt and often humorous examination of the age-old conflict between parents and children. Adam, Eve, Noah and the "Father" who created them deal with the headstrong, cataclysmic actions of their respective children. The show ultimately delivers a bittersweet but inspiring message: that "the hardest part of love... is letting go."A large cast is needed to take on the story of the Old Testament in this moving, foot-stomping musical. CHILDREN OF EDEN is a wonderful show to perform for children and students.
Click Here for More Information
THE TWO GENTLEMEN OF VERONA
Folger Theatre
4/17-5/25/2014
William Shakespeare
.
Click Here for More Information
CINDERELLA: THE REMIX
Imagination Stage
4/9-5/25/2014
Psalmayene 24 ; music: Nick Hernandez; dir: Psalmayene 24 .World Premiere
Click Here for More Information
CURTAINS
Silhouette Stages
5/16-5/25/2014
Click Here for More Information
HENRY IV, PARTS 1 AND 2
The
Shakespeare Theatre Company
3/25-6/8/2014
Sidney Harman Hall:
William Shakespeare
; dir:
Michael Kahn
.
Click Here for More Information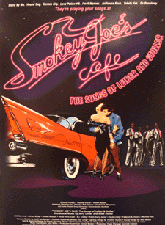 SMOKEY JOE'S CAFE - THE SONGS OF LEIBER AND STOLLER
Arena Stage
4/25-6/8/2014
Leiber and Stoller, as much as anyone, virtually invented rock 'n' roll, and now their songs provide the basis for an electrifying entertainment that illuminates a golden age of American culture. In an idealized '50's setting, the classic themes of love won, lost and imagined blend with hilarious set-pieces and slice-of-life emotions. Featuring nearly 40 of the greatest songs ever recorded, SMOKEY JOE'S CAFE isn't just great pop music - it's compelling musical theatre.Words and Music by Leiber & Stoller
Click Here for More Information
SMOKEY JOE?S CAF
Arena Stage
4/25-6/8/2014
Jerry Leiber
,
Mike Stoller
; dir:
Randy Johnson
.
Click Here for More Information
View All Show Listings for Washington, DC
Click Here to View BroadwayWorld.com Washington, DC Calendar
Related Articles
From This Author BWW