Now Playing Onstage in San Francisco - Week of 12/09/2012
View All Show Listings for San Francisco
Click Here to View BroadwayWorld.com San Francisco Calendar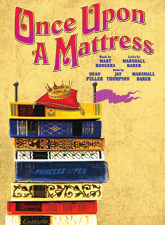 ONCE UPON A MATTRESS
Santa Monica
Theatre Guild
11/10-12/15/2012
If you thought you knew the story of 'The Princess and The Pea,' you may be in for a walloping surprise! Did you know, for instance, that Princess Winnifred actually swam the moat to reach Prince Dauntless the Drab? Or that Lady Larken's love for Sir Harry provided a rather compelling reason that she reach the bridal altar post haste? Or that, in fact, it wasn't the pea at all that caused the princess a sleepless night? Carried on a wave of wonderful songs, by turns hilarious and raucous, romantic and melodic, this rollicking spin on the familiar classic of royal courtship and comeuppance provides for some side-splitting shenanigans. Chances are you'll never look at fairy tales quite the same way again.Music by
Mary Rodgers
; Book by
Jay Thompson
&
Dean Fuller
&
Marshall Barer
; Lyrics by
Marshall Barer
For more information on Santa Monica
Theatre Guild
, click hereFor more information on Once Upon a Mattress, click here
Click Here for More Information
A CHRISTMAS CAROL
Center REP Theater
12/6-12/16/2012
Brimming with music and dance, love and laughter, spectacular special effects and scary ghosts, it's no wonder the critics have called it "THE Christmas
Carol To
see in the Bay Area." Join the thousands who make this theatrical event a part of their annual holiday traditions.
Click Here for More Information
42nd Street Moon
Presents: PAL JOEY in Broadway" border="0" bheight="100" width="100" align="right">
42nd Street Moon PRESENTS: PAL JOEY
Eureka Theatre
11/28-12/16/2012
Nov. 28 - DEC. 16, 2012 The Eureka Theatre PAL JOEY Music by
Richard Rodgers
Lyrics by
Lorenz Hart
Book by
John O'Hara
Directed by Zack Thomas Wilde Music Direction by Dave Dobrusky Run Time: TBA A B O U T Joey Evans--"Pal" Joey, the charming heel with big plans--is back to take Chicago for a wild ride as he schemes to get to the top of the nightclub business.
John O'Hara
's tough-as-nails book is based on his epistalotory stories that appeared in "The New Yorker," and Rodgers and Hart's spectacular score includes many of their timeless classics--"I Could Write a Book," "Bewitched, Bothered and Bewildered," "You Mustn't Kick It Around," "Zip," and "In Our Little Den of Iniquity."
Click Here for More Information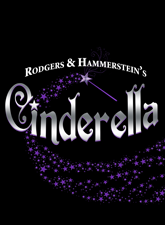 CINDERELLA (ENCHANTED EDITION)
Sierra Repertory Theatre
10/26-12/22/2012
The timeless enchantment of a magical fairy tale is reborn with the Rodgers & Hammerstein hallmarks of originality, charm and elegance. Originally presented on television in 1957 starring
Julie Andrews
, Rodgers & Hammerstein's CINDERELLA was the most widely viewed program in the history of the medium. Its recreation in 1965 starring
Lesley
Ann Warren
was no less successful in transporting a new generation to the miraculous kingdom of dreams-come-true, and so was a second remake in 1997, which starred Brandy as Cinderella and
Whitney Houston
as her Fairy Godmother. As adapted for the stage, with great warmth and more than a touch of hilarity, the hearts of children and adults alike still soar when the slipper fits. This Enchanted Edition is based on the 1997 teleplay.Music by Rodgers, Richard; Book and Lyrics by
Oscar Hammerstein
II; Adapted for the Stage by
Tom Briggs
; From the Teleplay by
Robert L. Freedman
For more information on Sierra Repertory Theatre, click hereFor more information on Cinderella (Enchanted Edition), click here
Click Here for More Information
THE RAINMAKER
Shelton Theater
10/26-12/22/2012
The Shelton Theater presents THE RAINMAKER,
N. Richard Nash
's classic play about faith, love and raw magic in a time of crippling drought. Beautifully staged by director Julie Dimas-Lockfeld, this funny, poignant and life-affirming story is an unforgettable view into a world where love and belief in the unbelievable are as necessary as rain. Matt Shelton plays the title role of Starbuck, the traveling con man come to bring rain. Plays Friday/Saturday nights @ 8PM
Click Here for More Information
THE WHITE SNAKE
Berkeley Repertory Theater
11/9-12/23/2012
Mary Zimmerman
is mesmerizing. From Metamorphoses to The Arabian Nights, audiences have embraced her enchanting adaptations of epic tales. Now the Tony Award-winning director casts a spell with The White Snake, a classic romance from Chinese legend. As she falls for a charming young man, a snake spirit discovers what it means to be human. But a monk objects, and the bride must unveil her magical powers to save their love. With the alluring and hypnotic White Snake, Zimmerman unwraps another exquisite gift for the holidays. Photographer: Jenny Graham
Click Here for More Information
OH, YES SHE DID!
Shelton Theater
10/6-12/23/2012
"
Sandy Brown
's Show is a Tour de force...just Brilliant! ~ KGO SAN FRANCISCO Nominated "Best One-Person Show" – 2012 NAACP Theatre Awards, stars Actress/Comedienne
Sandy Brown
(Curb Your Enthusiasm, Hannah Montana,
Tyler Perry
's House of Payne), masterfully blending drama, humor, music, dance & multi-media as she morphs into legendary Black women Pioneers who changed the course of social justice in America History, forever. Prepare to experience powerful legacies: Revolutionary War Slave-Poet Phillis Wheatley, runaway with Harriet Tubman on the Underground Railroad, meet World's First Woman Self-made Millionaire-Suffragette Madame CJ Walker, follow Global Superstar & War-Spy
Josephine Baker
, go Backstage with Jazz Legend
Billie Holiday
, Bus-Ride with Rosa Parks, protest with activist Angela Davis, campaign with First Democrat Woman Presidential Candidate Shirley Chisholm, etc. "Oh, Yes She Did!" has run nearly 50 successful weeks in Hollywood and Los Angeles, known for sold-out shows bringing audiences to their feet, that return again and again. ~ABOUT THE ARTIST~ L.A. native & U.C. Berkeley Bear
Sandy Brown
is a TV/Film/Stage Actress-Comedienne (Curb Your Enthusiasm, Hannah Montana,
Tyler Perry
's House of Payne, HBO Def Comedy Jam & Comics Unleashed); multiple military comedy tours (Iraq, Afghanistan, Kosovo); and vocalist/Songwriter for TV/Film songs on (Americas's Next Top Model & One Life to Live,. Now, as Performer/Producer/Playwright, "Oh, Yes She Did", receives nominations and high praises from heroes (Tuskegee Airman & 1961 Freedom Riders) while embraced by audiences & critics, as a vibrant cultural treasure.
Sandy Brown
currently performs Volume 1 weekly in Los Angeles & San Francisco, (Volume 2 launches in 2013) More info: http://www.SANDYBROWNLIVE.com
Click Here for More Information
JOSEPH AND THE AMAZING TECHNICOLOR DREAMCOAT
Hillbarn Theater
11/30-12/24/2012
The Biblical saga of Joseph and his coat of many colors comes to vibrant life in this delightful musical parable. Joseph, his father's favorite son, is a boy blessed with prophetic dreams. When he is sold into slavery by his jealous brothers and taken to Egypt, Joseph endures a series of adventures in which his spirit and humanity are continually challenged. Set to an engaging cornucopia of musical styles, from country-western and calypso to bubble-gum pop and rock 'n' roll, this Old Testament tale emerges both timely and timeless. Great for the whole family!
Click Here for More Information
A CHRISTMAS CAROL
American Conservatory Theater
11/30-12/24/2012
The Bay Area's favorite holiday tradition returns with a sparkling, music-infused production of A Christmas Carol, featuring a lively cast of dozens, gorgeous costumes, and those deliciously spooky ghosts. Bring your family, bring your friends, and check your "humbugs" at the door!
Click Here for More Information
THE BOOK OF MORMON
SHN The Curran Theater
11/27-12/30/2012
The Book of Mormon will be on tour and hits the Curran Theatre in San Francisco, CA showing from 27 Nov 2012 to 30 Dec 2012. So you've read all the rave reviews and wish you could get to NYC just to catch a performance? Well, there will be no need to, because next year, the Tony Award-winning musical The Book of Mormon will be coming to a stage near you! From
Trey Parker
and
Matt Stone
, four-time Emmy Award-winning creators of South Park comes this hilarious Broadway musical about a pair of mismatched Mormon boys sent on a mission to a place that's about as far from Salt Lake City as you can get. The Book of Mormon is written in collaboration with
Robert Lopez
, the Tony Award-winning writer of Avenue Q, and co-directed by
Mr. Parker
and three-time Tony nominee
Casey Nicholaw
(Spamalot, The Drowsy Chaperone).
Click Here for More Information
THE LION KING
SHN Orpheum Theater
11/1-1/13/2013
The Lion King is on tour and hits the Orpheum Theatre in San Francisco, CA, showing from 1 Nov 2012 to 13 Jan 2013. Disney presents a musical that brings THE LION KING'S wildly popular story, the Oscar winning
Elton John
/
Tim Rice
songs, and an entire African landscape to the stage. Directed and designed by Tony Award winner
Julie Taymor
, THE LION KING fills the theatre with sights and sounds of one of Broadway's most imaginative new talents - all to bring new life to Disneys crowd pleasing story of a young princes adventure-filled journey to adulthood - and the throne. Giraffes strut, birds swoop, gazelles leap! The entire savanna comes to life and, as the music soars, Pride Rock slowly rises out of the stage. This is The Lion King. The winner of six 1998 Tony Awards, including Best New Musical, it is the story of a young lion cub named Simba who struggles to accept the responsibilities of adulthood and his destined role as king. To bring the classic 1994 film to life, Disney turned to the story's roots, its rich mythology, powerful human drama and primal African rhythms to create a fantastic new musical unlike anything Broadway has ever seen.
Click Here for More Information
View All Show Listings for San Francisco
Click Here to View BroadwayWorld.com San Francisco Calendar
Related Articles
From This Author BWW