Now Playing Onstage in Denver - Week of 12/09/2012
View All Show Listings for Denver
Click Here to View BroadwayWorld.com Denver Calendar
INTO THE WOODS
WOLF THEATRE ACADEMY
12/1-12/11/2012
The Brothers Grimm
hit Broadway with an epic fairytale where worlds collide.
James Lapine
and
Stephen Sondheim
take everyone's favorite storybook characters and brings them together for a timeless yet relevant piece and rare modern classic.The story follows a Baker and his wife who wish to have a child, Cinderella who wishes to attend the King's Festival, and Jack who wishes his cow would give milk. When the Baker and his wife learn that they cannot have a child because of a Witch's curse, the two set off on a journey to break the curse. Everyone's wish is granted, but the consequences of their actions return to haunt them later with disastrous results.One of Sondheim's most popular works, INTO THE WOODS is a musically sophisticated show with the opportunity to feature actors adept at dark comedy. Designers will especially enjoy highlighting the fantastical elements of this magical word.
Click Here for More Information
Roald Dahl
'S WILLY WONKA JR in Broadway" border="0" bheight="100" width="100" align="right">
Roald Dahl'S WILLY WONKA JR
PEAK TO PEAK CHARTER SCHOOL
12/13-12/14/2012
Roald Dahl
's timeless story of the world-famous candy man and his quest to find an heir comes to life in this stage adaptation of Charlie and the Chocolate Factory, which features the songs from the classic family film Willy Wonka and the Chocolate Factory.
Roald Dahl
's WILLY WONKA JR., featuring a memorable score by
Leslie Bricusse
(JEKYLL & HYDE, DOCTOR DOLITTLE) and
Anthony Newley
, follows enigmatic candy manufacturer Willy Wonka as he stages a contest by hiding five golden tickets in five of his scrumptious candy bars. Whoever comes up with these tickets will win a free tour of the Wonka factory, as well as a lifetime supply of candy. Four of the five winning children are insufferable brats: the fifth is a likeable young lad named Charlie Bucket who takes the tour in the company of his equally amiable grandfather. The children must learn to follow Mr. Wonka's rules in the factory--or suffer the consequences.This scrumdidilyumptious musical is guaranteed to delight everyone's sweet tooth. With this show's flexible cast size, featuring roles for all ages, your production will take audiences on a fantasy ride into the land of pure imagination!
Click Here for More Information
LITTLE SHOP OF HORRORS
Martin Luther King
JR EARLY COLLEGE
12/13-12/14/2012
A down-and out skid row floral assistant becomes an overnight sensation when he discovers an exotic plant with a mysterious craving for fresh blood. Soon "Audrey II" grows into an ill-tempered, foul-mouthed, R&B-singing carnivore who offers him fame and fortune in exchange for feeding its growing appetite, finally revealing itself to be an alien creature poised for global domination! One of the longest-running Off-Broadway shows of all time, this affectionate spoof of 1950s sci-fi movies has become a household name, thanks to a highly successful film version and a score by the songwriting team of
Howard Ashman
and
Alan Menken
, who redefined the animated musical film with Disney's The Little Mermaid, Beauty and the Beast and Aladdin. Charming, tuneful and hilarious, with tongue firmly planted in cheek, LITTLE SHOP OF HORRORS never fails to entertain. A small cast, band and unit set make the other aspects of production a snap.
Click Here for More Information
PIRATES OF PENZANCE JR
CREATIVE AVENUES
12/15-12/15/2012
Wacky, irreverent and as entertaining as it's predecessor from 1879, THE PIRATES OF PENZANCE JR. spins a hilarious farce of sentimental pirates, bumbling policemen, dim-witted young lovers, dewy-eyed daughters and an eccentric Major-General, all morally bound to the often-ridiculous dictates of honor and duty.
Click Here for More Information
ANNIE JR
WALT CLARK MIDDLE SCHOOL
12/14-12/16/2012
Leapin' Lizards! The popular comic strip heroine takes center stage in one of the world's best-loved musicals. With equal measures of pluck and positivity, little orphan ANNIE charms everyone's hearts, despite a next-to-nothing start in 1930s New York City. She is determined to find her parents, who abandoned her years ago on the doorstep of a New York City Orphanage run by the cruel, embittered Miss Hannigan. With the help of the other girls in the Orphanage, ANNIE escapes to the wondrous and magical world of NYC. In adventure after fun-filled adventure, ANNIE foils Miss Hannigan's evil machinations and befriends President Franklin Delano Roosevelt. She finds a new home and family in billionaire Oliver Warbucks, his personal secretary
Grace Farrell
, and a lovable mutt named Sandy.ANNIE JR. is ideal for productions involving different grade levels, or for middle schools where students may be maturing at different rates. The cast size and age range of the parts are flexible and the bright, tuneful score is easy to sing and filled with familiar numbers.
Click Here for More Information
SCROOGE, STINGIEST MAN IN TOWN
PEANUT BUTTER PLAYERS
12/14-12/22/2012
No holiday season is complete without a retelling of Dickens' beloved A Christmas Carol and what better way to enjoy the classic story of "good will toward men" than with this lavish, enchanting musical adaptation. With the goose and holly of a Victorian Christmas surrounding him, miserly old Ebenezer Scrooge rejects the companionship of his fellow men and women for the sterile pleasure of gold. He is saved from this loveless life by the intercession of the Ghosts of Christmas Past, Present, and Future, who take him on a fantastic trip through the times of his life and show him a glimpse of the tragic future that awaits him should he not mend his ways. In the end, a transformed Scrooge realizes that "mankind should be my business" and that one little boy is of greater weight than all the gold in his strongbox. With a jaunty, melodious score, lots of dancing and a large cast which includes several children and one of the more irresistible lead roles ever, SCROOGE, THE STINGIEST MAN IN TOWN is a warm-hearted holiday treat for all!
Click Here for More Information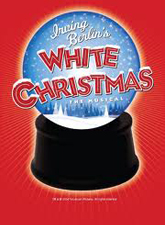 WHITE CHRISTMAS
Denver Center for the Performing Arts
11/23-12/23/2012
Based on the beloved, timeless film, this heartwarming musical adaptation features seventeen
Irving Berlin
songs and a book by
David Ives
and
Paul Blake
. Veterans Bob Wallace and Phil Davis have a successful song-and-dance act after World War II. With romance in mind, the two follow a duo of beautiful singing sisters en route to their Christmas show at a Vermont lodge, which just happens to be owned by Bob and Phil's former army commander. The dazzling score features well known standards including Blue Skies, I Love A Piano, How Deep Is the Ocean and the perennial favorite, White Christmas. WHITE CHRISTMAS is an uplifting musical worthy of year-round productions.Music and Lyrics by
Irving Berlin
; Based Upon the
Paramount Pictures
Film Written For the Screen by
Norman Krasna
,
Norman Panama
and
Melvin Frank
; Book by
David Ives
&
Paul Blake
For more information on Denver Center for the Performing Arts, click hereFor more information on White Christmas, click here
Click Here for More Information
THE NUTCRACKER
Ellie Caulkins Opera House
11/24-12/24/2012
Colorado Ballet will light up the stage and delight audiences of all ages for the 52nd year with Colorado's favorite holiday tradition, The Nutcracker, presented by KeyBank, November 24 through December 24, 2012 at the Ellie Caulkins Opera House. This production will dazzle audiences with glittering snowflakes, shimmering sugarplums, unforgettable characters and stunning costumes and scenery by José Varona. The professional dancers of Colorado Ballet, along with 40 young dancers from Colorado, create larger-than-life holiday magic in every performance. This seasonal tradition features classic choreography paired with Tchaikovsky's extraordinary score performed live by the Colorado Ballet Orchestra. Performance schedule: Saturday Nov 24, 2012 @ 2 pm Saturday Nov 24, 2012 @ 7:30 pm Sunday Nov 25, 2012 @ 2 pm Saturday Dec 1, 2012 @ 2 pm Saturday Dec 1, 2012 @ 7:30 pm Sunday Dec 2, 2012 @ 2 pm Friday Dec 7, 2012 @ 7:30 pm Saturday Dec 8, 2012 @ 2 pm Saturday Dec 8, 2012 @ 7:30 pm Sunday Dec 9, 2012 @ 2 pm Friday Dec 14, 2012 @ 7:30 pm Saturday Dec 15, 2012 @ 2 pm Saturday Dec 15, 2012 @ 7:30 pm Sunday Dec 16, 2012 @ 2 pm Sunday Dec 16, 2012 @ 6:30 pm Tuesday Dec 18, 2012 @ 1 pm Wednesday Dec 19, 2012 @ 1 pm Fri Dec 21, 2012 @ 1 pm Fri Dec 21, 2012 @ 6:30 pm Saturday Dec 22, 2012 @ 2 pm Saturday Dec 22, 2012 @ 7:30 pm Sunday Dec 23, 2012 @ 2 pm Sunday Dec 23, 2012 @ 6:30 pm Monday Dec 24, 2012 @ 1 pm
Click Here for More Information
PLAID TIDINGS
MIDTOWN ARTS CENTER
11/29-12/29/2012
FOREVER PLAID: PLAID TIDINGS is a brand-new show that offers the best of FOREVER PLAID tied-up in a nifty package with a big Christmas bow on top! Filled with Christmas standards that have all been ?Plaid-erized,? our boys are back to do their Christmas Special.At first Francis, Jinx, Smudge, and Sparky aren?t sure why they?ve returned to Earth for another posthumous performance, but a phone call from the heavenly
Rosemary Clooney
lets them know that they?re needed to put a little harmony into a discordant world. Sprinkled among the Christmas offerings are audience favorites like their riotous three minute and eleven second version of ?The
Ed Sullivan
Show? - this time featuring
The Rockettes
, the Chipmunks and The Vienna Boys Choir, and a Plaid Caribbean Christmas which puts the ?Day-O? in Excelsis!This truly "heaven-sent" holiday treat will lift audiences' spirits and remind youngsters that not all good music has to be auto-tuned.
Click Here for More Information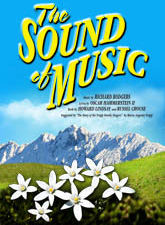 THE SOUND OF MUSIC
Town Hall Arts Center
11/15-12/30/2012
The final collaboration between Rodgers & Hammerstein was destined to become the world's most beloved musical. When a postulant proves too high-spirited for the religious life, she is dispatched to serve as governess for the seven children of a widowed naval Captain. Her growing rapport with the youngsters, coupled with her generosity of spirit, gradually captures the heart of the stern Captain, and they marry. Upon returning from their honeymoon they discover that Austria has been invaded by the Nazis, who demand the Captain's immediate service in their navy. The family's narrow escape over the mountains to Switzerland on the eve of World War II provides one of the most thrilling and inspirational finales ever presented in the theatre. The motion picture version remains the most popular movie musical of all time.Music by Rodgers, Richard; Lyrics by
Oscar Hammerstein
II; Book by
Howard Lindsay
&
Russel Crouse
; Suggested by For more information on Town Hall Arts Center, click hereFor more information on The Sound of Music, click here
Click Here for More Information
View All Show Listings for Denver
Click Here to View BroadwayWorld.com Denver Calendar
Related Articles
From This Author BWW