Now Playing Onstage in Austin - Week of 12/23/2012
View All Show Listings for Austin
Click Here to View BroadwayWorld.com Austin Calendar
MIRACLE ON 34TH STREET, THE MUSICAL
The Palace Theater
12/7-12/30/2012
Kris Kringle takes on the cynics among us in this musical adaptation of the holiday favorite. A white-bearded gentleman claiming to be the real Santa brings about a genuine miracle, spreading a wave of love throughout New York City, and convincing a mother, her somber daughter, and the entire state of New York that
Santa Claus
is no myth. This joyous, heart-warming musical is pure family entertainment.
Click Here for More Information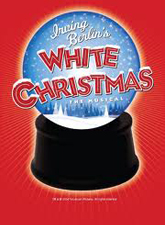 WHITE CHRISTMAS
Zachary Scott
Theatre Center
12/5-12/30/2012
Based on the beloved, timeless film, this heartwarming musical adaptation features seventeen
Irving Berlin
songs and a book by
David Ives
and
Paul Blake
. Veterans Bob Wallace and Phil Davis have a successful song-and-dance act after World War II. With romance in mind, the two follow a duo of beautiful singing sisters en route to their Christmas show at a Vermont lodge, which just happens to be owned by Bob and Phil's former army commander. The dazzling score features well known standards including Blue Skies, I Love A Piano, How Deep Is the Ocean and the perennial favorite, White Christmas. WHITE CHRISTMAS is an uplifting musical worthy of year-round productions.Music and Lyrics by
Irving Berlin
; Based Upon the
Paramount Pictures
Film Written For the Screen by
Norman Krasna
,
Norman Panama
and
Melvin Frank
; Book by
David Ives
&
Paul Blake
For more information on
Zachary Scott
Theatre Center, click hereFor more information on White Christmas, click here
Click Here for More Information
HOLIDAY MAGIC IN MANHATTAN
Wildfire Restaurant (Presented by Georgetown Palace Theatre)
12/14-12/30/2012
Holiday Magic in Manhattan The first Palace benefit "Dinner Theater" to help grow our "Exceptional Needs" education program. A wonderful dancing and singing extravaganza directed and choreographed by "Broadway's Best"
Danny Herman
and
Rocker Verastique
with Music direction by Lannes Hilbolt Holiday Magic in Mahattan will be produced at 820 South Austin Ave, two doors down from the Palace Theatre! For any questions or issues, please e-mail the Palace
Production Office
at gpalaceproductions@gmail.com, or call and leave a message at (512) 591-7825. We will call you back as soon as possible! The Palace introduces a brand new, exciting event for the holidays! Our very first dinner theater production, with three choices of dinner provided by the wonderful Wildfire Restaurant and an evening of singing and dancing and holiday magic. There are two types of seating: "Full Dinner" will include a 3 course dinner with a beverage for $45 "Dessert Seating" (only 16 seats available per performance) will include the show and dessert at intermission for $30 "Full Dinner" seating: •Three choices of dinner: New York Strip, Chicken Breast with Mascarpone and Spinach Cream Sauce, and Portabella Mushroom and Penne (Vegetarian) . See below for full details! •The doors will open at 6:30pm with dinner service starting at 6:45pm and the show starting at 7:40. •The dessert is served at intermission, with two choices of dessert: Lemon cake with whipped vanilla icing and Chocolate cake with whipped chocolate icing. "Dessert" seating: •Four rows of four seats without a table (Dessert seating is not available to the full dinner tables.) •Seating will begin at 7:25pm with the show starting at 7:40. •The dessert portion of the of the evening is served at intermission, with two choices: Lemon cake with whipped vanilla icing and Chocolate cake with whipped chocolate icing How to order dinner and your seats! 1. After you have clicked "Buy Ticket " for "Holiday Magic in Manhattan", you will be asked to select the date of the show, and the number of seats you wish to purchase. 2. Your next screen will have a seat map of the dinner theater area at 820 South Austin Ave and you will see the 10 tables of eight seats in GREEN for "Full Dinner seating", plus the 16 chairs in RED for "Dessert seating". (The places with a the small reserved cover have already been selected by other patrons, don't be shy if you want to share their table, they could be your next best friends waiting to meet you!) Select your seats, either the GREEN seats for Full Dinner, or the RED seats for Dessert , then go to the next step to view your total and enter your payment information. 3. Enter your payment information, and click "Submit Order" 4. After your order is processed, you will see a confirmation page and receive a very important confirmation e-mail. This e-Mail contains your dinner and dessert options - reply to this e-mail no later than 48 hours prior to the performance with your dinner and dessert choices for each member of your party. "Dinner Options" Our spectacular choices are sure to please! All dinners are served with a house salad and dessert! 8oz certified angus "New York Strip" With Anaheim Mashed Potato's (infused with Apple-wood Bacon and Cheddar Cheese) or 8oz boneless Chicken Breast smothered with a "Mascarpone and Spinach" Cream Sauce and "Sundried Tomato" Long Grain Rice or (Vegetarian) Marinated Portabella Mushrooms and Penne with grilled Asparagus, Artichoke and Sweet Bell Peppers The dessert choices are: Luscious Lemon Cake with Whipped Vanilla Icing Rich Dark Chocolate Cake with Whipped Milk Chocolate Icing For tickets and information, please visit http://www.georgetownpalace.com/eventpage.php?eventID=364
Click Here for More Information
THE GAME'S AFOOT
Austin Playhouse
12/13-1/13/2013
Austin Playhouse is opening their season with
Ken Ludwig
's sparkling new comic murder-mystery The Game's Afoot (or Holmes for the Holidays). The play will open at Austin Playhouse's new temporary theatre space at Highland Mall. It's December 1936 and Broadway star
William Gill
ette, admired the world over for his leading role in the play Sherlock Holmes, is shot onstage during a performance. While recuperating, he invites his fellow cast-members to his Connecticut castle for a weekend of revelry. But when one of the guests is stabbed to death, the festivities in this isolated house of tricks and mirrors quickly turn dangerous. Then it's up to Gillette himself, as he assumes the persona of his beloved Holmes, to track down the killer before the next victim appears. The danger and hilarity are non-stop in this glittering whodunit set during the Christmas holidays.
Click Here for More Information
View All Show Listings for Austin
Click Here to View BroadwayWorld.com Austin Calendar
Related Articles
From This Author BWW