Click Here for More Articles on UPCOMING RELEASES
Upcoming CD Releases for July 2018
Welcome to BroadwayWorld.com's upcoming release calendar for Broadway and theatre related cast recordings, CDs and digital albums for July, 2018. For a complete schedule of upcoming releases as well as searchable databases of thousands of the top theatre books, cds and videos, click here.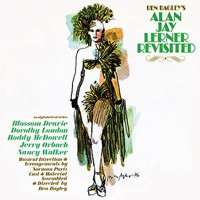 Alan Jay Lerner Revisited
Released on Kritzerland on 7/1/18 It's high time to revisit the Ben Bagley's Revisited series, beginning with this wonderful example – Alan Jay Lerner Revisited. Bagley's revues were kicky fun and these albums were a natural offshoot of them. He always assembled an interesting group of singers for his albums and had a variety of different musical directors/arrangers over the years. This is the first of several reissues of his c... learn more...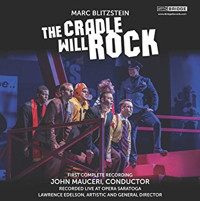 The Cradle Will Rock
Released on Bridge Records on 7/6/18

The opening night of Marc Blitzstein s The Cradle Will Rock was one of the most infamous in history. The attempt to shut down and censor the production resulted in an improvised performance with Blitzstein playing his score on the piano, which has influenced performances of this American masterpiece for decades. Now, this First Complete Recording of The Cradle Will Rock - recorded live at Opera Sa... learn more... | buy now...
Mamma Mia! Here We Go Again
Released on Capitol on 7/13/18
Mamma Mia! Here We Go Again is an upcoming musical romantic comedy film directed and written by Ol Parker, from a story by Parker, Catherine Johnson, and Richard Curtis. It is the sequel to the 2008 film Mamma Mia!, which is based on the musical of the same name. The film stars Meryl Streep, Lily James, Amanda Seyfried, Christine Baranski, Julie Walters, Pierce Brosnan, Colin Firth, Stellan Skarsg...
learn more...
|
buy now...
For More Upcoming Albums, Click Here
Related Articles
From This Author