Now Playing Onstage in Washington, DC - Week of 7/06/2014
View All Show Listings for Washington, DC
Click Here to View BroadwayWorld.com Washington, DC Calendar
WEST SIDE STORY
THEATRE LAB
7/10-7/12/2014
The world's greatest love story takes to the streets in this landmarkBroadway musical that is one of the theatre's finest accomplishments.Shakespeare's Romeo and Juliet istransported to modern-day New York City, as two young idealistic loversfind themselves caught between warring street gangs, the "American"Jets and the Puerto Rican Sharks. Their struggle to survive in a worldof hate, violence and prejudice is one of the most innovative,heart-wrenching and relevant musical dramas of our time.Highlighting the talents of a young ensemble cast, WEST SIDE STORY has found popularity in schools as well as professional theatres throughout the world. Its exciting, sophisticated score by Bernstein and Sondheim is often considered Broadway's finest--its songs part of the nation's musical heritage. As originally staged by the legendary
Jerome Robbins
, the show is an impressive showcase for accomplished dancers (a guide featuring the original choreography is available for rental). And with a reduced orchestration and transpositions on demand, this masterpiece is easier to mount than ever before!
Click Here for More Information
LANSBURGH THEATRE:
The
Shakespeare Theatre Company
5/29-7/13/2014
Private LivesNo
Click Here for More Information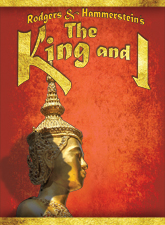 THE KING AND I
Shenandoah University
7/9-7/20/2014
East versus West makes for a dramatic, richly textured and ultimately uplifting tale of enormous fascination. It is 1862 in Siam when an English widow,
Anna Leon
owens, and her young son arrive at the Royal Palace in Bangkok, having been summoned by the King to serve as tutor to his many children and wives. The King is largely considered to be a barbarian by those in the West, and he seeks Anna's assistance in changing his image, if not his ways. With both keeping a firm grip on their respective traditions and values, Anna and the King grow to understand and, eventually, respect one another, in a truly unique love story. Along with the dazzling score, the incomparable
Jerome Robbins
ballet, 'The Small House of Uncle Thomas,' is one of the all-time marvels of the musical stage.Music by Rodgers, Richard; Book by
Oscar Hammerstein
II; Lyrics by
Oscar Hammerstein
II; Based on Anna and the King by
Margaret Landon
; Original Choreography by
Jerome Robbins
Click Here for More Information
SEX PLEASE WE'RE SIXTY
Bowie Playhouse
7/11-7/26/2014
Sex Please We're Sixty By
Michael Park
er and
Susan Park
er. Synopsis Mrs. Stancliffe's Rose Cottage Bed & Breakfast has been successful for many years. Her guests (nearly all women) return year after year. Her next door neighbor, the elderly, silver-tongued, "Bud the Stud" Davis believes they come to spend time with him in romantic liaisons, and Mrs. Stancliffe reluctantly accepts the fact that "Bud the Stud" is, in fact, good for business. Add to the guest list three older women, and a retired chemist who has developed a blue pill called "Venusia," after Venus the goddess of love, to increase the libido of menopausal women. The pill has not been tested. When Bud gets his hands on some of the Venusia pills, the fun begins, as he attempts to entertain all three women! "If you need a rollicking good time filled with laughter, this is a must see play." - The City Wire, Fort Smith, Arkansas. Please note: Adult Language and Subject Matters Performances Week 1: July 11th and 12th at 8 pm, July 13th at 2 pm Week 2: July 18th at 8 pm, July 19th at 2 pm and 8 pm, July 20th at 2 pm Week 3: July 25th and 26th at 8 pm Ticket Prices Adults - $20.00 Seniors/Students - $15.00 Group Rates(10 or more people) Adults - $15.00 Seniors/Students - $10.00 Call our hotline for group assistance - 301-805-0219** Location Bowie Playhouse located at 16500 White Marsh Park Drive in Bowie, MD 20715. Facility is handicapped-accessible.
Click Here for More Information
STAGE 4:
The
Studio Theatre
7/9-8/3/2014
Carrie: The Musical
Lawrence D. Cohen
; lyrics:
Dean Pitchford
; music:
Michael Gore
; dir: Keith
Alan Baker
.
Click Here for More Information
THE COLOR PURPLE
Virginia Repertory Theatre - Barksdale Theatre
6/20-8/3/2014
Click Here for More Information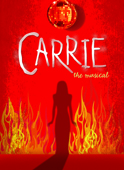 CARRIE THE MUSICAL
Studio Theatre
7/9-8/3/2014
Carrie White is a misfit. At school, she's an outcast who's bullied by the popular crowd, and virtually invisible to everyone else. At home, she's at the mercy of her loving but cruelly over-protective mother. But Carrie's just discovered she's got a special power, and if pushed too far, she's not afraid to use itMusic by
Michael Gore
; Lyrics by
Dean Pitchford
; Book by
Lawrence D. Cohen
; Based on the novel by
Stephen King
Click Here for More Information
THE ANNETTE M. AND THEODORE N. LERNER FAMILY THEATRE:
Imagination Stage
6/25-8/10/2014
The BFGadapt:
David Wood
; dir: Kate Bryer.
Click Here for More Information
THE LION KING
Kennedy Center [Opera House]
6/17-8/17/2014
Giraffes strut, birds swoop, gazelles leap - the entire Serengeti comes to life. And as the music soars, Pride Rock slowly rises from the stage. This is THE LION KING. A spectacular visual feast, this adaptation of Disney's much-loved film transports you to a dazzling world that explodes with glorious colors, stunning effects and enchanting music. At its heart is the powerful and moving story of Simba, and his epic journey from wide-eyed cub to his destined role as King of the Pridelands.
Click Here for More Information
PINKALICIOUS THE MUSICAL
Adventure Theatre
6/20-8/31/2014
Click Here for More Information
View All Show Listings for Washington, DC
Click Here to View BroadwayWorld.com Washington, DC Calendar
Related Articles
From This Author BWW