Richard Jay-Alexander Photos - Page 4
Date Of Birth:
May 24, 1953 (68)
Birth Place:
Syracuse, New York, USA
Bio:
Richard Jay-Alexander began his theatrical career in 1977 in the original cast of the Broadway play, ZOOT SUIT, appearing thereafter in the original Broadway cast of AMADEUS, which led to his being engaged as Associate Director of the National Touring Companies of that Tony Award-winning Play. He ... (read complete bio)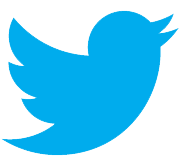 TWITTER WATCH
@rja_tkydky - 10/8/21 11:37am Thank you, @NYEmmyAwards!! The team behind @normlewis777 - Christmastime is Here! is thrilled to be nominated for B… https://
@rja_tkydky - 8/27/21 07:49pm Hahahhahahaaa!
MORE TWEETS
Latest News on Richard Jay-Alexander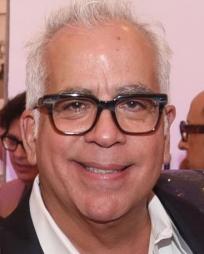 Date of Birth: May 24, 1953 (68)
Birth Place: Syracuse, New York, USA
Bio:
Richard Jay-Alexander began his theatrical career in 1977 in the original cast of the Broadway play, ZOOT SUIT, appearing thereafter in the original Broadway cast of AMADEUS, which led to his being engaged as Associate Director of the National Touring Companies of that Tony Award-winning Play. He ... (read complete bio)
Latest News on Richard Jay-Alexander
Richard Jay-Alexander

From:

Date:

2021-10-29

Richard Jay-Alexander

From:

Date:

2021-10-23

Richard Jay-Alexander

From:

Date:

2021-10-23

Richard Jay-Alexander and Liz Callaway

From:

Date:

2021-10-23

Luann de Lesseps and Richard Jay-Alexander

From:

Date:

2021-10-23

Luann de Lesseps and Richard Jay-Alexander

From:

Date:

2021-10-23

Richard Jay-Alexander

From:

Date:

2021-10-15

Richard Jay-Alexander

From:

Date:

2021-10-15

Richard Jay-Alexander

From:

Date:

2021-10-15

Stephen Sorokoff, Eda Sorokoff, Richard Jay-Alexander, David Sexton, Steve Rothaus

From:

Date:

2021-10-15
Richard Jay-Alexander

From:

Date:

2021-10-29

Richard Jay-Alexander

From:

Date:

2021-10-23

Richard Jay-Alexander

From:

Date:

2021-10-23

Richard Jay-Alexander and Liz Callaway

From:

Date:

2021-10-23

Luann de Lesseps and Richard Jay-Alexander

From:

Date:

2021-10-23

Luann de Lesseps and Richard Jay-Alexander

From:

Date:

2021-10-23

Richard Jay-Alexander

From:

Date:

2021-10-15

Richard Jay-Alexander

From:

Date:

2021-10-15

Richard Jay-Alexander

From:

Date:

2021-10-15

Stephen Sorokoff, Eda Sorokoff, Richard Jay-Alexander, David Sexton, Steve Rothaus

From:

Date:

2021-10-15