Now Playing Onstage in Kansas City - Week of 7/27/2014
View All Show Listings for Kansas City
Click Here to View BroadwayWorld.com Kansas City Calendar
THE SOUND OF MUSIC
Kansas City Starlight Theatre
7/25-7/31/2014
It has been called "the loveliest musical ever written," and the hills of Kansas City will come alive next summer, with The Sound of Music! Rodgers & Hammerstein's final collaboration tells the classic story of how the stern Captain Von Trapp discovers a new love for his children when the free spirited, Maria, brings laughter and music back into their lives. Wit, warmth and gentle humor combine to make this one of Rodgers & Hammerstein's best-loved musicals.
Click Here for More Information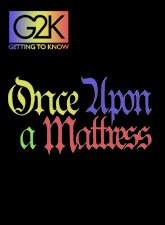 G2K ONCE UPON A MATTRESS
Springfield Little Theatre
8/1-8/2/2014
The 'G2K' Getting To Know Series: Uniquely adapted musicals specifically for youth performers. If you thought you knew the story of 'The Princess and The Pea,' you may be in for a walloping surprise! Did you know, for instance, that Princess Winnifred actually swam the moat to reach Prince Dauntless the Drab? Or that it may not have been the pea at all that caused the princess a sleepless night? Carried on a wave of beguiling songs, by turns hilarious and raucous, romantic and melodic, this rollicking spin on the familiar classic of royal courtship and comeuppance provides for some side-splitting shenanigans. Chances are, you'll never look at fairy tales quite the same way again. In this adaptation for pre-high school students, the content has been edited to better suit younger actors and audiences, but all the magic, hilarity and fun of the original are still in place. G2K? ONCE UPON A MATTRESS is the perfect show to introduce young people to the magic of live theater. Music by
Mary Rodgers
; Book by
Jay Thompson
&
Dean Fuller
&
Marshall Barer
; Lyrics by
Marshall Barer
; Adapted by
Tom Briggs
Click Here for More Information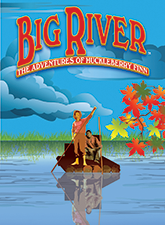 BIG RIVER
Maples Repertory Theatre
7/18-8/3/2014
Twain's timeless classic sweeps us down the mighty Mississippi as the irrepressible Huck Finn helps his friend Jim, a slave, escape to freedom at the mouth of the Ohio River. Their adventures along the way are hilarious, suspenseful and heartwarming, bringing to life your favorite characters from the novel-the Widow Douglas and her stern sister,
Miss Watson
; the uproarious King and Duke, who may or may not be as harmless as they seem; Huck's partner in crime,
Tom Sawyer
, and their rowdy gang of pals; Huck's drunken father, the sinister Pap Finn; the lovely Mary Jane Wilkes and her trusting family. Propelled by an award winning score from
Roger Miller
, the king of country music, this jaunty journey provides a brilliantly theatrical celebration of pure Americana.Music by
Roger Miller
; Lyrics by
Roger Miller
; Book by
William Hauptman
; Adapted from the novel by
Mark Twain
Click Here for More Information
THE COTERIE THEATRE:
The
Coterie Theatre
6/17-8/3/2014
Chitty Chitty Bang Bangadapt:
Ray Roderick
,
Jeremy Sams
; lyrics:
Richard Sherman
,
Robert Sher
man; music:
Richard Sherman
,
Robert Sher
man; dir:
Jeff Church
.
Click Here for More Information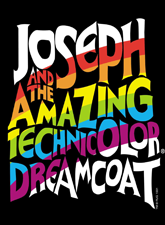 JOSEPH AND THE AMAZING TECHNICOLOR DREAMCOAT (MEGAMIX)
TRYPS Children's Theater
7/31-8/3/2014
The Biblical saga of Joseph and his coat of many colors comes to vibrant life in this delightful musical parable. Joseph, his father's favorite son, is a boy blessed with prophetic dreams. When he is sold into slavery by his jealous brothers and taken to Egypt, Joseph endures a series of adventures in which his spirit and humanity are continually challenged. He is purchased by Potiphar where thwarting advances from Potiphar's wife lands him in jail. When news of Joseph's gift to interpret dreams reaches the Pharaoh (wryly and riotously depicted as Elvis), Joseph is well on his way to becoming second in command. Eventually his brothers, having suffered greatly, unknowingly find themselves groveling at the feet of the brother they betrayed but no longer recognize. After testing their integrity, Joseph reveals himself leading to a heartfelt reconciliation of the sons of Israel. Set to an engaging cornucopia of musical styles, from country-western and calypso to bubble-gum pop and rock 'n' roll, this Old Testament tale emerges both timely and timeless. This version of JOSEPH?DREAMCOAT features extended songs and dances. The Megamix is available as a separate rental with this version. Lyrics by
Tim Rice
; Music by
Andrew Lloyd Webber
Click Here for More Information
CHITTY CHITTY BANG BANG
The
Coterie Theatre
6/17-8/3/2014
Take a fantastic musical adventure with an out-of-this-world car that flies through the air and sails the seas. The sensational songs include "Truly Scrumptious," "Toot Sweets," "Hushabye Mountain," and the Oscar-nominated title song, "Chitty Chitty Bang Bang."
Click Here for More Information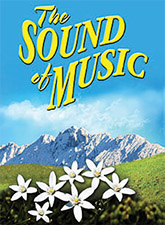 THE SOUND OF MUSIC
Starlight Theatre
7/25-8/3/2014
The final collaboration between Rodgers & Hammerstein was destined to become the world's most beloved musical. When a postulant proves too high-spirited for the religious life, she is dispatched to serve as governess for the seven children of a widowed naval Captain. Her growing rapport with the youngsters, coupled with her generosity of spirit, gradually captures the heart of the stern Captain, and they marry. Upon returning from their honeymoon they discover that Austria has been invaded by the Nazis, who demand the Captain's immediate service in their navy. The family's narrow escape over the mountains to Switzerland on the eve of World War II provides one of the most thrilling and inspirational finales ever presented in the theatre. The motion picture version remains the most popular movie musical of all time.Music by Rodgers, Richard; Lyrics by
Oscar Hammerstein
II; Book by
Howard Lindsay
&
Russel Crouse
; Suggested by
Click Here for More Information
AMAZING GRACE
Chestnut Fine Arts Center
7/10-8/24/2014
Amazing Grace is a musical revue full of gospel and spiritual favorites. An evening of entertainment and meaningful music is a treat anytime, but when the occasion includes a cast of talented performers, it's a must-see celebration! You'll hear Amazing Grace, Fairest Lord Jesus, A Closer Walk With Thee and more. Join us for this special show - it will definitely leave you encouraged, grateful and most certainly smiling!
Click Here for More Information
View All Show Listings for Kansas City
Click Here to View BroadwayWorld.com Kansas City Calendar
Related Articles
From This Author BWW