Latest Articles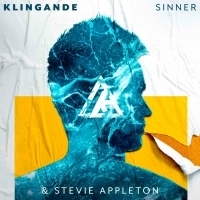 Klingande Seeks Redemption on New Single SINNER
by BWW News Desk - June 28, 2019
Acclaimed French DJ and producer Klingande has dropped his brand-new single 'Sinner', with British artist Stevie Appleton....

The Gipsy Kings Head to New York and New Jersey
by TV News Desk - April 23, 2019
Grammy Award-winning band Gipsy Kings, featuring Nicolas Reyes & Tonino Baliardo, are set to perform two shows in the New York/New Jersey area this fall. The band will perform at the Beacon Theatre on Saturday, September 14 at 8:00PM, taking audiences back to the south of France with flamenco guita...

Hans Zimmer Joins the ONE NIGHT FOR ONE DROP Creative Team
by TV News Desk - February 14, 2019
One Night for One Drop 2019, presented by MGM Resorts International, is pleased to welcome award-winning film score composer Hans Zimmer to the "O" Theatre stage as he presents three brilliant compositions, including a modified piece from the blockbuster hit "Interstellar," specially adapted for th...
Rare Late Sixties Album 'Rock St. Trop' Remastered and Reworked
by BWW News Desk - August 25, 2017
Pioneering rockers Phil May & Wally Waller (of The Pretty Things) present the highest quality release to date of their collaboration with French playboy Philippe DeBarge. To be released on September 1st by Madfish Records, the album is now remastered and reworked and features bonus tracks and rare p...