Now Playing Onstage in Washington, DC - Week of 5/25/2014
View All Show Listings for Washington, DC
Click Here to View BroadwayWorld.com Washington, DC Calendar
DISNEY'S 101 DALMATIANS KIDS
POLITE PIGGYS DAY CAMP
5/29-5/29/2014
101 DALMATION KIDS is the familiar tale of kidnappers, puppies, and villains. In a loving home in the city of London, human owners Robert and Anita live happily with Dalmatian parents Pongo and Perdita as they raise their Dalmatian puppies. Everything is quiet until the monstrous Cruella De Vil, Anita's former classmate, plots to steal the puppies for her new fur coat! Join all the dogs of London as they daringly rescue the puppies from Cruella and her bumbling henchmen.With a delightfully fun score, lovable characters, and one of the most deliciously evil villains in the Disney canon, this stage adaptation is certain to charm and delight all audiences. The adorable spotted dogs and sinister main villain provide wonderful opportunities for creative costuming.
Click Here for More Information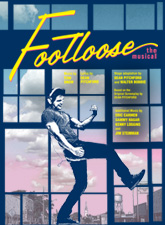 FOOTLOOSE
Thurmont Middle School
5/30-5/31/2014
One of the most explosive movie musicals in recent memory bursts onto the live stage with exhilarating results. When Ren and his mother move from Chicago to a small farming town, Ren is prepared for the inevitable adjustment period at his new high school. What he isn't prepared for are the rigorous local edicts, including a ban on dancing instituted by the local preacher, determined to exercise the control over the town's youth that he cannot command in his own home. When the reverend's rebellious daughter sets her sights on Ren, her roughneck boyfriend tries to sabotage Ren's reputation, with many of the locals eager to believe the worst about the new kid. The heartfelt story that emerges is of a father longing for the son he lost and of a young man aching for the father who walked out on him. To the rockin' rhythm of its Oscar and Tony-nominated top 40 score (the soundtrack album reached number one on the Billboard charts and has sold over 15 million copies!) and augmented with dynamic new songs for the stage musical, FOOTLOOSE celebrates the wisdom of listening to young people, guiding them with a warm heart and an open mind.Music by
Tom Snow
; Lyrics by
Dean Pitchford
; Stage Adaptation by
Dean Pitchford
and
Walter Bobbie
; Based on the original screenplay by
Dean Pitchford
; Additional Music by
Eric Carmen
,
Sammy Hagar
,
Kenny Loggins
and
Jim Steinman
Click Here for More Information
DAMN YANKEES
HIGHWOOD THEATRE
5/31-6/1/2014
Faust meets professional baseball in the Broadway classic DAMN YANKEES. Middle-aged baseball fanatic Joe Boyd trades his soul to the Devil, also known as Mr. Applegate, for a chance to lead his favorite team to victory in the pennant race against the New York Yankees. As young baseball sensation Joe Hardy, he transforms the hapless Washington Senators into a winning team, only to realize the true worth of the life he's left behind. Joe ultimately outsmarts Applegate, returns to his former self, and shepherds the Senators to the World Series.Light, fast-paced and devilishly clever, DAMN YANKEES is a home-run hit featuring all-American subject matter and an irreverent sense of humor. The perfect choice for a high school's spring musical or community theatre production, DAMN YANKEES is sure to please.
Click Here for More Information
HENRY IV, PARTS 1 AND 2
The
Shakespeare Theatre Company
3/25-6/8/2014
Sidney Harman Hall:
William Shakespeare
; dir:
Michael Kahn
.
Click Here for More Information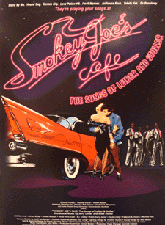 SMOKEY JOE'S CAFE - THE SONGS OF LEIBER AND STOLLER
Arena Stage
4/25-6/8/2014
Leiber and Stoller, as much as anyone, virtually invented rock 'n' roll, and now their songs provide the basis for an electrifying entertainment that illuminates a golden age of American culture. In an idealized '50's setting, the classic themes of love won, lost and imagined blend with hilarious set-pieces and slice-of-life emotions. Featuring nearly 40 of the greatest songs ever recorded, SMOKEY JOE'S CAFE isn't just great pop music - it's compelling musical theatre.Words and Music by Leiber & Stoller
Click Here for More Information
SMOKEY JOE?S CAF
Arena Stage
4/25-6/8/2014
Jerry Leiber
,
Mike Stoller
; dir:
Randy Johnson
.
Click Here for More Information
WE WILL ROCK YOU
Warner Theatre
6/3-6/8/2014
A futuristic, sci-fi musical featuring the songs of Queen. In a world where globilization has wiped out individuality, everything is spoon-fed to you. You are told what music to listen to, what movies to watch, what clothes to wear, and even what thoughts to think. However, a group of youths search for instruments to play music the way they want it played.
Click Here for More Information
LADIES NIGHT IN A TURKISH BATH
Allenberry Playhouse
5/14-6/15/2014
One of the greatest and most loved farces of all time and a true Allenberry tradition! We are bringing back one of our favorites this season just for you! Set in the decadent 1930's, it's the springtime love story of a bold young college girl who is in love with a shy professor. He's so shy around women that he is terrified - he never thought he'd end up trapped in a Turkish Bathhouse surrounded by ten beautiful and barely dressed women! It's doesn't get any funnier than Ladies' Night! It's a perfect date night or trip out with your friends. Great for groups and couples.
Click Here for More Information
View All Show Listings for Washington, DC
Click Here to View BroadwayWorld.com Washington, DC Calendar
Related Articles
From This Author BWW