Now Playing Onstage in Salt Lake City - Week of 8/31/2014
View All Show Listings for Salt Lake City
Click Here to View BroadwayWorld.com Salt Lake City Calendar
UPSTAIRS THEATRE:
The Salt Lake Acting Co
6/25-9/7/2014
SATURDAY'S VOYEUR 2014Nancy Borgenicht, Allen Nevins.
Click Here for More Information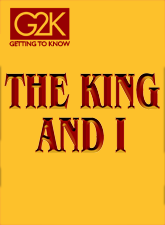 THE KING AND I
Heritage Community Theatre
8/22-9/13/2014
The 'G2K' Getting To Know Series: Uniquely adapted musicals specifically for youth performers. East versus West makes for a dramatic, richly textured and ultimately uplifting tale of enormous fascination. It is 1862 in Siam when an English widow,
Anna Leon
owens, and her young son arrive at the Royal Palace in Bangkok, having been summoned by the King to serve as tutor to his many children and wives. The King is largely considered to be a barbarian by those in the West and he seeks Anna's assistance in changing his image, if not his ways. With both keeping a firm grip on their respective traditions and values, Anna and the King grow to understand and, eventually, respect one another, in a truly unique love story. In this adaptation for pre-high school students, the content has been edited to better suit younger attention spans, but all the magic and beauty of the original are still in place. You and your students will be enchanted by the timeless story and the dazzling score, while at the same time learning about theater and its production. Music by Rodgers, Richard; Book and Lyrics by
Oscar Hammerstein
II
Click Here for More Information
DISNEY'S HIGH SCHOOL MUSICAL
TERRACE PLAZA PLAYHOUSE
8/8-9/20/2014
This page is for the full-length edition of Disney's HIGH SCHOOL MUSICAL.Also available:Disney's HIGH SCHOOL MUSICAL - ONE ACT EDITIONDisney's HIGH SCHOOL MUSICAL JR. Disney Channel's smash hit movie musical comes to life on your stage! Troy, Gabriella, and the students of East High must deal with issues of first love, friends, and family while balancing their classes and extra curricular activities. It's the first day after winter break at East High. The Jocks, Brainiacs, Thespians and Skater Dudes find their cliques, recount their vacations, and look forward to the new year. Basketball team captain and resident jock Troy discovers that the brainy Gabriella, a girl he met singing karaoke on his ski trip, has just enrolled at East High. They cause an upheaval when they decide to audition for the high school musical, led by Ms. Darbus. Although many students resent the threat posed to the "status quo," Troy and Gabriella's alliance might just open the door for others to shine as well. HIGH SCHOOL MUSICAL is fun for the whole family. Its large cast size and upbeat numbers make it the ideal show for middle and high school productions or the highlight of any community theatre's season!
Click Here for More Information
THE WAITERS
Good Company Theatre
9/5-9/20/2014
Two singles meet to test their compatibility after chatting online for over a month. A non-coupled "couple" struggles with how to characterize the next stage of their relationship on social media. Nearly torn apart by virtual and actual dalliances, a husband and wife attempt face-to-face reconciliation. With the rise of social media and digital technologies, it appears simpler than ever to make and maintain connections with other people. As these three pairs sit down for dinner and conversation, they prove that this is not always the case in humorous, often poignant ways.
Click Here for More Information
SHE LOVES ME
HALE CENTRE THEATRE
8/19-9/27/2014
An intimate and touching show, featuring music by
Jerry Bock
and
Sheldon Harnick
(FIDDLER ON THE ROOF) and book by
Joe Masteroff
(CABARET), SHE LOVES ME is considered by many to be the most charming musical ever written.Georg and Amalia are two feuding clerks in a European parfumerie during the 1930's who secretly find solace in their anonymous romantic pen pals, little knowing their respective correspondents are none other than each other. Funny, intelligent, honest and sentimental, SHE LOVES ME is a warm romantic comedy with an endearing innocence and a touch of old world elegance and nostalgia, yet as universal and relevant as ever in this age of internet romances.SHE LOVES ME showcases a small but strong ensemble cast playing a range of memorable characters of all ages. An ideal Christmas or Valentine's Day show, this heart-warming story will be adored by your entire audience.
Click Here for More Information
LADY MACBETH OF MTSENSK
Den Norske Opera & Ballett
9/4-10/3/2014
A starkly cold fishing village in Northern Norway, a male-dominated society, a loveless marriage, an absent husband, a warm and willing lover, a quick-tempered father-in-law, a poisoned meal, a hidden body, a surprising return, a wedding with complications and a woman with sensational dynamism. These are the main ingredients of
Dmitri Shostakovich
's tragic satire Lady Macbeth of Mtsensk, staged here in a new production by Ole Anders Tandberg. The opera is based on an 1865 novel by Nikolai Leskov. Inspired by Shakespeare's Macbeth it depicts an unscrupulous woman who kills both her father-in-law and husband in order to follow her desires and satisfy her lusts. But Shostakovich's music gives her a depth that makes her more sympathetic. The composer justified this choice thus: «To Leskov the woman is a murderer. I see her as a complex, tragic force of nature. She is a woman full of love, a deeply sensitive woman, in no way without feelings.» The result is a fascinating woman: strong and weak, affectionate and ambitious, sensitive and brutal, uncertain and unscrupulous, warm and cool, calculating and unpredictable. With the story of this dynamic woman, Shostakovich moves in the area between tragedy and comedy. The music is a blend of grotesque, beautiful, lyrical, dramatic, ironic and humorous - like a little scary laughter in the cold darkness.
Click Here for More Information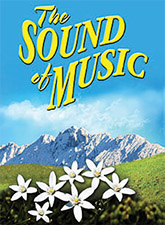 THE SOUND OF MUSIC
St. George Musical Theater
9/4-10/4/2014
The final collaboration between Rodgers & Hammerstein was destined to become the world's most beloved musical. When a postulant proves too high-spirited for the religious life, she is dispatched to serve as governess for the seven children of a widowed naval Captain. Her growing rapport with the youngsters, coupled with her generosity of spirit, gradually captures the heart of the stern Captain, and they marry. Upon returning from their honeymoon they discover that Austria has been invaded by the Nazis, who demand the Captain's immediate service in their navy. The family's narrow escape over the mountains to Switzerland on the eve of World War II provides one of the most thrilling and inspirational finales ever presented in the theatre. The motion picture version remains the most popular movie musical of all time.Music by Rodgers, Richard; Lyrics by
Oscar Hammerstein
II; Book by
Howard Lindsay
&
Russel Crouse
; Suggested by
Click Here for More Information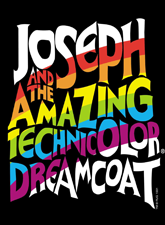 JOSEPH AND THE AMAZING TECHNICOLOR DREAMCOAT (MEGAMIX)
Tuacahn Amphitheatre
8/1-10/26/2014
The Biblical saga of Joseph and his coat of many colors comes to vibrant life in this delightful musical parable. Joseph, his father's favorite son, is a boy blessed with prophetic dreams. When he is sold into slavery by his jealous brothers and taken to Egypt, Joseph endures a series of adventures in which his spirit and humanity are continually challenged. He is purchased by Potiphar where thwarting advances from Potiphar's wife lands him in jail. When news of Joseph's gift to interpret dreams reaches the Pharaoh (wryly and riotously depicted as Elvis), Joseph is well on his way to becoming second in command. Eventually his brothers, having suffered greatly, unknowingly find themselves groveling at the feet of the brother they betrayed but no longer recognize. After testing their integrity, Joseph reveals himself leading to a heartfelt reconciliation of the sons of Israel. Set to an engaging cornucopia of musical styles, from country-western and calypso to bubble-gum pop and rock 'n' roll, this Old Testament tale emerges both timely and timeless. This version of JOSEPH?DREAMCOAT features extended songs and dances. The Megamix is available as a separate rental with this version. Lyrics by
Tim Rice
; Music by
Andrew Lloyd Webber
Click Here for More Information
View All Show Listings for Salt Lake City
Click Here to View BroadwayWorld.com Salt Lake City Calendar
Related Articles
From This Author BWW