Now Playing Onstage in New Orleans - Week of 7/20/2014
View All Show Listings for New Orleans
Click Here to View BroadwayWorld.com New Orleans Calendar
GREASE
North West Theatre Arts - NWTAC
7/23-7/26/2014
Click Here for More Information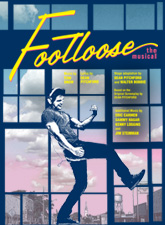 FOOTLOOSE
Southern Rep
7/25-7/27/2014
One of the most explosive movie musicals in recent memory bursts onto the live stage with exhilarating results. When Ren and his mother move from Chicago to a small farming town, Ren is prepared for the inevitable adjustment period at his new high school. What he isn't prepared for are the rigorous local edicts, including a ban on dancing instituted by the local preacher, determined to exercise the control over the town's youth that he cannot command in his own home. When the reverend's rebellious daughter sets her sights on Ren, her roughneck boyfriend tries to sabotage Ren's reputation, with many of the locals eager to believe the worst about the new kid. The heartfelt story that emerges is of a father longing for the son he lost and of a young man aching for the father who walked out on him. To the rockin' rhythm of its Oscar and Tony-nominated top 40 score (the soundtrack album reached number one on the Billboard charts and has sold over 15 million copies!) and augmented with dynamic new songs for the stage musical, FOOTLOOSE celebrates the wisdom of listening to young people, guiding them with a warm heart and an open mind.Music by
Tom Snow
; Lyrics by
Dean Pitchford
; Stage Adaptation by
Dean Pitchford
and
Walter Bobbie
; Based on the original screenplay by
Dean Pitchford
; Additional Music by
Eric Carmen
,
Sammy Hagar
,
Kenny Loggins
and
Jim Steinman
Click Here for More Information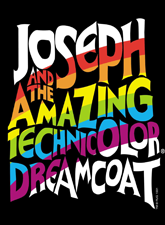 JOSEPH AND THE AMAZING TECHNICOLOR DREAMCOAT
Iberia Performing Arts League
7/17-7/27/2014
The Biblical saga of Joseph and his coat of many colors comes to vibrant life in this delightful musical parable. Joseph, his father's favorite son, is a boy blessed with prophetic dreams. When he is sold into slavery by his jealous brothers and taken to Egypt, Joseph endures a series of adventures in which his spirit and humanity are continually challenged. He is purchased by Potiphar where thwarting advances from Potiphar's wife lands him in jail. When news of Joseph's gift to interpret dreams reaches the Pharaoh (wryly and riotously depicted as Elvis), Joseph is well on his way to becoming second in command. Eventually his brothers, having suffered greatly, unknowingly find themselves groveling at the feet of the brother they betrayed but no longer recognize. After testing their integrity, Joseph reveals himself leading to a heartfelt reconciliation of the sons of Israel. Set to an engaging cornucopia of musical styles, from country-western and calypso to bubble-gum pop and rock 'n' roll, this Old Testament tale emerges both timely and timeless.Lyrics by
Tim Rice
; Music by
Andrew Lloyd Webber
Click Here for More Information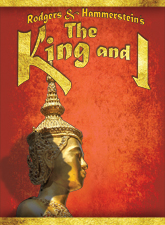 THE KING AND I
Playmakers Inc
7/11-7/27/2014
East versus West makes for a dramatic, richly textured and ultimately uplifting tale of enormous fascination. It is 1862 in Siam when an English widow,
Anna Leon
owens, and her young son arrive at the Royal Palace in Bangkok, having been summoned by the King to serve as tutor to his many children and wives. The King is largely considered to be a barbarian by those in the West, and he seeks Anna's assistance in changing his image, if not his ways. With both keeping a firm grip on their respective traditions and values, Anna and the King grow to understand and, eventually, respect one another, in a truly unique love story. Along with the dazzling score, the incomparable
Jerome Robbins
ballet, 'The Small House of Uncle Thomas,' is one of the all-time marvels of the musical stage.Music by Rodgers, Richard; Book by
Oscar Hammerstein
II; Lyrics by
Oscar Hammerstein
II; Based on Anna and the King by
Margaret Landon
; Original Choreography by
Jerome Robbins
Click Here for More Information
MEDEA
Acting Unlimited
7/18-7/27/2014
Medea of Colchis, granddaughter of Helios (the sun god) and niece of Circe, was a renowned sorceress in her own country. After Medea fell in love with Jason (helped by the intervention of Venus, goddess of love), she helped Jason complete the tasks given to him by her father to win the Golden Fleece, and fled with him when he took the Fleece. They settled in Corinth and lived there with their two children until Jason left Medea to marry Creusa, the daughter of Creon, king of Corinth. The play opens soon after Jason and Creusa marry. Medea, who followed Jason to a land strange to her and who has tried to adapt herself to strange customs and leave behind her own country and identity, finds herself abandoned by the man she has loved. She finds that the country she has tried to become part of for so long may not be as welcoming to her as she thought. The story of Medea has been traditionally presented as the story of the revenge of a woman scorned. But what if there is another story within that one? What does Medea draw on to survive--and what guides her actions? This production looks to those questions to fuel this production. The play features Jessica Jouclard as Medea, Daniel Ladmirault as Jason, Stephanie Broussard as The Nurse, Patricia D. Sidman as the First Woman, Erin Segura as the Second Woman, Ali Roberts as the Third Woman, Edward deMahy as Creon, Ken Harellson as Aegus, Robert Sidman as the Tutor, Reece McDaniel as the Messenger, Will Hargrave and Aubrey Ladmirault as the Children, and Leslie Whitman as the Priestess. The play is directed by Gerard Ducharme and
Walter Brown
. MEDEA is produced by special arrangement from Samuel French.
Click Here for More Information
View All Show Listings for New Orleans
Click Here to View BroadwayWorld.com New Orleans Calendar
Related Articles
From This Author BWW