Now Playing Onstage in New Hampshire - Week of 8/10/2014
View All Show Listings for New Hampshire
Click Here to View BroadwayWorld.com New Hampshire Calendar
MONTY PYTHON'S SPAMALOT
Papermill Theatre
7/30-8/16/2014
Click Here for More Information
ANY OTHER NAME
The Winnipesaukee Playhouse
8/6-8/16/2014
A psychological thriller Set in 1840's England, this exciting new melodrama introduces a brilliant poet who languishes in a dank asylum while a ruthless husband-and-wife team plot to steal his identity and, with it, the fortune and glory they believe await him. As the couple gets pulled further and further into their own deceit, the audience may be left wondering just who is sane and who is mad. A New England premiere!
Click Here for More Information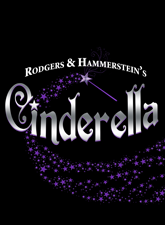 CINDERELLA (ENCHANTED EDITION)
New London Barn Playhouse
8/14-8/16/2014
The timeless enchantment of a magical fairy tale is reborn with the Rodgers & Hammerstein hallmarks of originality, charm and elegance. Originally presented on television in 1957 starring
Julie Andrews
, Rodgers & Hammerstein's CINDERELLA was the most widely viewed program in the history of the medium. Its recreation in 1965 starring
Lesley
Ann Warren
was no less successful in transporting a new generation to the miraculous kingdom of dreams-come-true, and so was a second remake in 1997, which starred Brandy as Cinderella and
Whitney Houston
as her Fairy Godmother. As adapted for the stage, with great warmth and more than a touch of hilarity, the hearts of children and adults alike still soar when the slipper fits. This Enchanted Edition is based on the 1997 teleplay.Music by Rodgers, Richard; Book and Lyrics by
Oscar Hammerstein
II; Adapted for the Stage by
Tom Briggs
; From the Teleplay by
Robert L. Freedman
Click Here for More Information
THE CIRCLE
Peterborough Players
8/6-8/17/2014
From the era of Downton Abbey, The Circle is a comedy of high-society intrigue. When Arnold Champion-Cheney was a boy, his mother, Lady Kitty, scandalously decamped to the Continent with her husband's best friend. Now, decades later, the eccentric Lady Kitty and her aging paramour, Lord Porteous, return to England at the invitation of Arnold's young wife, Elizabeth. Why is Elizabeth so fascinated by Lady Kitty? How will Arnold hold his respectable political career together with his hurricane of a mother back in the mix? The Circle chosen as one of the 100 greatest 20th century plays by Britain's National Theatre, is the prolific Somerset Maugham's finest work for the stage.
Click Here for More Information
SPAMALOT
Jeans Playhouse
7/30-8/18/2014
This hilarious Papermill Theatre Company musical tells the tale of King Arthur and his Knights of the Round Table - "lovingly ripped off from the motion picture Monty Python and the Holy Grail".
Click Here for More Information
8 TRACK (THE SOUNDS OF THE 70'S)
Seacoast Repertory Theatre
7/25-8/30/2014
Put on your leisure suits, halter-tops, and platform shoes and get ready to boogie down through 10 years of groundbreaking music! With its propulsive rhythms and dazzling harmonies, 8-Track is a fast-paced musical romp through one of the most impassioned decades of the 20th century. Rediscover the heart and soul of the forgotten decade with this joyously rousing, moving, and often downright hilarious musical in concert!
Click Here for More Information
MEMPHIS
Weathervane Theatre
8/15-8/30/2014
Click Here for More Information
THE GRANITE STATE
Peterborough Players
7/23-9/3/2014
The Granite State is a smart and topical new comedy about aging, love, loss, literature, family - and blackmail. George is a famous novelist who has secluded himself in a New Hampshire farmhouse where he broods upon the death of his third wife and his fears of aging. When he unexpectedly wins a major literary prize with a serious cash award attached, his world collapses into chaos upon the arrival of his son and future daughter-in-law; his new girlfriend, a beautiful and smart Russian stripper with a passion for literature; and his two ex-wives, one, an actress, the other, once the model for the "iconic sixties feral-child hippie sex goddess" in George's first major novel, now a Texas Tea Party stalwart. The inevitable explosion of recrimination, ego, need, jealousy and greed is fueled by extreme weather, Russian food and plenty of vodka but ultimately resolved by a bundle of forgotten letters and a chainsaw
Click Here for More Information
View All Show Listings for New Hampshire
Click Here to View BroadwayWorld.com New Hampshire Calendar
Related Articles
From This Author BWW