Now Playing Onstage in Minneapolis - Week of 6/22/2014
View All Show Listings for Minneapolis
Click Here to View BroadwayWorld.com Minneapolis Calendar
GHOST THE MUSICAL
Orpheum Theatre
6/18-6/23/2014
Set in modern day New York City, Ghost The Musical is a timeless fantasy about the power of love. Walking back to their apartment one night, Sam and Molly are mugged, leaving Sam murdered on a dark street. Sam is trapped as a ghost between this world and the next and unable to leave Molly, who he learns is in grave danger. With the help of a phony storefront psychic,
Oda Mae Brown
, Sam tries to communicate with Molly in the hope of saving and protecting her.
Click Here for More Information
I DO! I DO!
PAUL BUNYAN PLAYHOUSE
6/18-6/28/2014
The story of a marriage is at the center of I DO! I DO! - an intimate and nostalgic work by
Harvey Schmidt
and
Tom Jones
(THE FANTASTICKS).The show begins with Michael and Agnes on their wedding day. Their vows behind them, they look forward to spending the rest of their lives together. We watch as they go through their wedding night jitters, raise a family, and negotiate mid-life crises. Michael eventually admits to his infidelity, and although Agnes is angered by his actions, she forgives him and the couple reconciles. They re-discover how much they really need each other. Then, after 50 years of marriage, the couple leaves their house to the next pair of newlyweds.This touching story of two soul mates navigating the perils of life is set to the strains of a tuneful, charming score. With minimal set and costume requirements, this show is ideal for regional theatre companies on a limited budget and smaller troupes.
Click Here for More Information
THE MUSIC MAN
HONORS CHOIRS OF SOUTHEAST MINNESOTA
6/26-6/29/2014
An affectionate paean to Smalltown, U.S.A. of a bygone era,
Meredith Willson
's THE MUSIC MAN follows fast-talking traveling salesman Harold Hill as he cons the people of River City, Iowa into buying instruments and uniforms for a boys' band he vows to organize - this despite the fact he doesn't know a trombone from a treble clef. His plans to skip town with the cash are foiled when he falls for Marian the librarian, who transforms him into a respectable citizen by curtain's fall. Perfect for professional theatres, community groups, summer stock and schools alike, this award-winning, critically acclaimed Broadway classic is an all-American institution, thanks to is quirky characters, charmingly predictable dramatic situations, and one-of-a-kind, nostalgic score of rousing marches, barbershop quartets and sentimental ballads which have become popular standards. The cast features a soaring soprano ingenue, parts for young performers and children, and one of the musical theatre's treasures, a tour de force leading role for a charismatic actor who doesn't need to be a trained singer. By turns wicked, funny, warm, romantic and touching, THE MUSIC MAN is family entertainment at its best.
Click Here for More Information
ALL SHOOK UP
Marshall Area Stage Company
6/20-6/29/2014
Click Here for More Information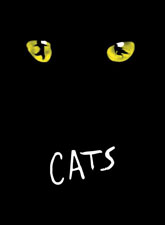 CATS
Calumet Players
6/19-6/29/2014
Based on the universally popular poetry of
T.S. Eliot
, CATS tells the story, in song and dance, of the annual gathering of Jellicle cats at which time one special cat is selected to ascend to the Heaviside layer. A true musical theatre phenomenon, CATS opened at London's New London Theatre on May 11, 1981 and ran for a record-setting 21 years. CATS's London success was nearly matched on Broadway where it ran at the Wintergarden Theatre for just over 18 years.Music by
Andrew Lloyd Webber
; Based on Old Possum's Book Of Practical Cats; By T. S. Eliot
Click Here for More Information
FIDDLER ON THE ROOF JR
CALVARY CHURCH
6/27-6/29/2014
In the little village of Anatevka, Tevye, a poor dairyman, tries to instill in his five daughters the traditions of his tight-knit Jewish community in the face of changing social mores and the growing anti-Semitism of Czarist Russia.FIDDLER ON THE ROOF JR. is presented as a special edition of one of Broadway's great masterpieces. The universal theme of tradition cuts across barriers of race, class, nationality and religion, leaving audiences crying tears of laughter, joy and sadness. The show features a star turn in Tevye, among the most memorable roles in musical theatre. Its celebrated score, by
Jerry Bock
and
Sheldon Harnick
, features songs loved the world over.FIDDLER ON THE ROOF JR is a great introduction to the world of musical theatre. Young performers will love its elements of humor, warmth and honesty. Directors will love the opportunity to direct a large cast with a good balance of male and female roles.
Click Here for More Information
SASQUATCHED! THE MUSICAL
Sabes Theater
6/26-6/29/2014
Sasquatched! The Musical - musical comedy that premiered as an official selection of the prestigious New York Musical Theatre Festival (NYMF) in 2013 - opens in Minneapolis this June! Group rates start at $8 per ticket! "The quirky, new pop-rock musical that will get your Bigfoot tappin' . . ." -Broadway World
Click Here for More Information
DR. SEUSS' THE CAT IN THE HAT
CHILDRENS THEATRE COMPANY/PROF
5/22-7/20/2014
From the moment his tall, red-and-white-striped hat appears around the door, Sally and her brother know that THE CAT IN THE HAT is the funniest, most mischievous cat they have ever met.With the trickiest of tricks and craziest of ideas, he is certainly fun to play with. And he turns a rainy afternoon into an amazing adventure. But what will mum find when she gets home...? The National Theatre's production of
Dr. Seuss
's THE CAT IN THE HAT is a lively, engaging "play with sound effects" for performance by adults for young children. Not a word has been touched or added to
Dr. Seuss
's classic, ensuring anyone who's read the story will find themselves transported into the world they've always imagined.
Click Here for More Information
DISNEY'S THE JUNGLE BOOK KIDS
ISD 728 COMMUNITY EDUCATION
6/19-8/14/2014
The jungle is jumpin' with jazz is this exciting Disney classic! Join Mowgli, Baloo, King Louie and the gang as they swing their way through madcap adventures and thwart the ferocious tiger, Shere Khan. Specially adapted from the beloved film, this musical includes all your favorite Disney tunes, like "The Bare Necessities," and "I Wan'na Be Like You." With colorful characters and that toe-tapping jungle rhythm, Disney's THE JUNGLE BOOK KIDS is sure to be a crowd-pleaser for audiences of all ages.
Click Here for More Information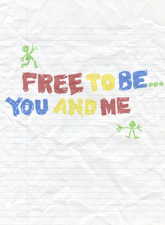 FREE TO BE... YOU AND ME
Old Log Theater
6/24-8/17/2014
Marlo Thomas
conceived a children's book that, instead of telling boys and girls who they should be, would open them to the possibilities of who they could be. She gathered many of her supremely talented friends from various worlds of the arts and the remarkable result is highly regarded as a modern classic of children's literature. Life-enhancing themes are imaginatively blended with music and humor to expand children's personal horizons, enabling them to invent their own futures without limitation, while dispelling some old constraints and worn-out conventions in the process. Parents, teachers and other grown-up friends will delight in sharing this extraordinary and memorable experience with the children in their lives.From the Book ; Conceived By
Marlo Thomas
& and Friends; Contributions by Judy Blume & Dan Greenberg &
Carol Hall
&
Sheldon Harnick
& Bruce Hart &
Edward Kleban
& Elain Laron &
Stephen Lawrence
& Betty Miles & Shelley Miller &
Carl Reiner
&
Mary Rodgers
&
Shel Silverstein
&
Peter Stone
& Charlotte Zolotow; Adaptation Written for the Stage by Douglas Love and Regina Safran
Click Here for More Information
FOLLIES
JUNGLE THEATER
6/20-8/17/2014
A true theatrical event, this legendary masterpiece is considered by many to be the greatest musical ever created.In FOLLIES the time is 1971, and theatrical impresario Dimitri Weissmann hosts a reunion of ex-Follies performers in his crumbling theatre, setting the stage for a parade of brilliant pastiche numbers, including "Losing My Mind," "I'm Still Here," and "Broadway Baby." Amid the reminiscing, two middle-aged couples confront some unpleasant truths about their past and present and come face to face with the future.Surreal, sophisticated, compelling, heart-wrenching and epic in scope, FOLLIES uses the musical theatre as a metaphor for the collapse of American innocence and naivete in the post-Kennedy years. It is a showcase for powerful dramatic actors, featuring a large cast rich in character, which provides opportunities for seasoned older performers.Spectacular and grand in scale, FOLLIES has also proven ideal for concert presentation and features many of
Stephen Sondheim
's best-known songs and a thrilling book by
James Goldman
, the author of A Lion In Winter.
Click Here for More Information
View All Show Listings for Minneapolis
Click Here to View BroadwayWorld.com Minneapolis Calendar
Related Articles
From This Author BWW