Now Playing Onstage in Los Angeles - Week of 8/31/2014
View All Show Listings for Los Angeles
Click Here to View BroadwayWorld.com Los Angeles Calendar
DIRTY ROTTEN SCOUNDRELS
BAKERSFIELD MUSIC THEATRE
8/15-9/6/2014
Click Here for More Information
DISNEY'S BEAUTY AND THE BEAST JR
MUSICAL MAYHEM PRODUCTIONS INC.
8/29-9/6/2014
Click Here for More Information
INTO THE WOODS
SF PLAYHOUSE
6/24-9/6/2014
The Brothers Grimm
hit Broadway with an epic fairytale where worlds collide.
James Lapine
and
Stephen Sondheim
take everyone's favorite storybook characters and brings them together for a timeless yet relevant piece and rare modern classic.The story follows a Baker and his wife who wish to have a child, Cinderella who wishes to attend the King's Festival, and Jack who wishes his cow would give milk. When the Baker and his wife learn that they cannot have a child because of a Witch's curse, the two set off on a journey to break the curse. Everyone's wish is granted, but the consequences of their actions return to haunt them later with disastrous results.One of Sondheim's most popular works, INTO THE WOODS is a musically sophisticated show with the opportunity to feature actors adept at dark comedy. Designers will especially enjoy highlighting the fantastical elements of this magical word.
Click Here for More Information
SWEENEY TODD
CITY OF AGOURA HILLS
8/29-9/6/2014
Click Here for More Information
THE DROWSY CHAPERONE
FAIR OAKS THEATRE FESTIVAL
8/8-9/7/2014
Click Here for More Information
GREASE SCHOOL EDITION
Stinky Kids the Musical Performing Academy of the Arts
9/7-9/7/2014
Click Here for More Information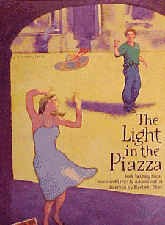 THE LIGHT IN THE PIAZZA
Green Valley Theatre Company
8/15-9/7/2014
THE LIGHT IN THE PIAZZA takes place in Italy in the summer of 1953.
Margaret John
son, the wife of an American businessman, is touring the Tuscan countryside with her daughter, Clara. While sightseeing, Clara-a beautiful, surprisingly childish young woman-loses her hat in a sudden gust. As if guided by an unseen hand, the hat lands at the feet of Fabrizio Naccarelli, a handsome Florentine, who returns it to Clara. This brief episode, charged with coincidence and fate, sparks an immediate and intense romance between Clara and Fabrizio. Margaret, extremely protective of her daughter, attempts to keep Clara and Fabrizio apart. As THE LIGHT IN THE PIAZZA unfolds, a secret is revealed: in addition to the cultural differences between the young lovers, Clara is not quite all that she appears. Unable to suppress the truth about her daughter, Margaret is forced to reconsider not only Clara's future, but her own hopes as well. Book by
Craig Lucas
; Music and Lyrics by
Adam Guettel
Click Here for More Information
SONGS FOR A NEW WORLD
INLAND VALLEY REPERTORY THEATRE
8/26-9/7/2014
Click Here for More Information
THE FULL MONTY
NEW VILLAGE ARTS THEATRE
7/18-9/7/2014
Click Here for More Information
THE 25TH ANNUAL PUTNAM COUNTY SPELLING BEE
HEALDSBURG PERFORMING ARTS THEATER
8/22-9/7/2014
Click Here for More Information
GREASE
Gymnasium Brunsb
9/5-9/12/2014
Click Here for More Information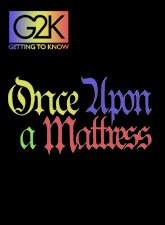 ONCE UPON A MATTRESS
Huntington Beach Playhouse
8/22-9/13/2014
The 'G2K' Getting To Know Series: Uniquely adapted musicals specifically for youth performers. If you thought you knew the story of 'The Princess and The Pea,' you may be in for a walloping surprise! Did you know, for instance, that Princess Winnifred actually swam the moat to reach Prince Dauntless the Drab? Or that it may not have been the pea at all that caused the princess a sleepless night? Carried on a wave of beguiling songs, by turns hilarious and raucous, romantic and melodic, this rollicking spin on the familiar classic of royal courtship and comeuppance provides for some side-splitting shenanigans. Chances are, you'll never look at fairy tales quite the same way again. In this adaptation for pre-high school students, the content has been edited to better suit younger actors and audiences, but all the magic, hilarity and fun of the original are still in place. G2K? ONCE UPON A MATTRESS is the perfect show to introduce young people to the magic of live theater. Music by
Mary Rodgers
; Book by
Jay Thompson
&
Dean Fuller
&
Marshall Barer
; Lyrics by
Marshall Barer
; Adapted by
Tom Briggs
Click Here for More Information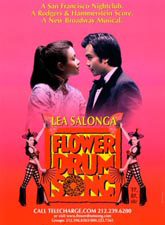 FLOWER DRUM SONG (HWANG VERSION)
Woodminster Amphitheater
9/5-9/14/2014
'To create something new, we must first love what is old,' claims Mei-Li in Tony Award-winner
David Henry Hwang
's new adaptation of this Rodgers and Hammerstein jewel. The sentiment is obviously shared by the author himself, who has created something dazzlingly new while honoring the original material. Mei-Li flees Mao's communist China after the murder of her father and finds herself in San Francisco's Chinatown. This naMusic by Rodgers, Richard; Lyrics by
Oscar Hammerstein
II; Book by
David Henry Hwang
; Based on the original book by
Oscar Hammerstein
II and
Joseph Fields
& the novel by C.Y. Lee
Click Here for More Information
FIDDLER ON THE ROOF
PLAYHOUSE MERCED
8/29-9/14/2014
Click Here for More Information
WEST SIDE STORY
GOOD COMPANY PLAYERS
7/18-9/14/2014
The world's greatest love story takes to the streets in this landmarkBroadway musical that is one of the theatre's finest accomplishments.Shakespeare's Romeo and Juliet istransported to modern-day New York City, as two young idealistic loversfind themselves caught between warring street gangs, the "American"Jets and the Puerto Rican Sharks. Their struggle to survive in a worldof hate, violence and prejudice is one of the most innovative,heart-wrenching and relevant musical dramas of our time.Highlighting the talents of a young ensemble cast, WEST SIDE STORY has found popularity in schools as well as professional theatres throughout the world. Its exciting, sophisticated score by Bernstein and Sondheim is often considered Broadway's finest--its songs part of the nation's musical heritage. As originally staged by the legendary
Jerome Robbins
, the show is an impressive showcase for accomplished dancers (a guide featuring the original choreography is available for rental). And with a reduced orchestration and transpositions on demand, this masterpiece is easier to mount than ever before!
Click Here for More Information
THE PAJAMA GAME
WHITTIER COMMUNITY THEATRE
9/5-9/20/2014
Click Here for More Information
BERLIN TO BROADWAY WITH KURT WEILL
MASQUERS PLAYHOUSE INC
8/22-9/20/2014
Click Here for More Information
DOGFIGHT
OMG I LOVE THAT SHOW PRODUCTIONS
9/5-9/21/2014
Click Here for More Information
THE FANTASTICKS
UNITED METHODIST CHURCH OF THOUSAND OAKS
9/5-9/21/2014
Click Here for More Information
GUYS & DOLLS
HIGH STREET ARTS CENTER
8/22-9/21/2014
Set in
Damon Runyon
's mythical New York City, this oddball romantic comedy - considered by many to be the perfect musical comedy - soars with the spirit of Broadway as it introduces us to a cast of vivid characters who have become legends in the canon:
Sarah Brown
, the upright but uptight "mission doll," out to reform the evildoers of Time Square; Sky Masterson, the slick, high-rolling gambler who woos her on a bet and ends up falling in love; Adelaide, the chronically ill nightclub performer whose condition is brought on by the fact she's been engaged to the same man for 14 years; and Nathan Detroit, her devoted fiance, desperate as always to find a spot for his infamous floating crap game.Everything works out in the end, thanks to the machinations of
Abe Burrows
and
Jo Swerling
's hilarious, fast-paced book and
Frank Loesser
's bright, brassy, immortal score, which takes us from the heart of Times Square to the cafes of Havana, Cuba, and even into the sewers of New York City. Funny and romantic, GUYS AND DOLLS is ideal for audiences and performers of any age.
Click Here for More Information
YOUNG FRANKENSTEIN
DIABLO THEATRE COMPANY
9/5-9/27/2014
IT'S ALIVE! From the creators of the record-breaking Broadway sensation THE PRODUCERS comes this monster new musical comedy.With such memorable tunes as "The Transylvania Mania," "He Vas My Boyfriend" and "Puttin' On The Ritz," YOUNG FRANKENSTEIN is scientifically-proven, monstrously good entertainment"¦and the only place you'll witness a singing and dancing laboratory experiment in the largest tuxedo ever made.
Click Here for More Information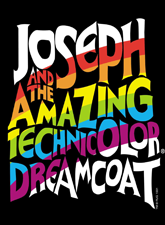 JOSEPH AND THE AMAZING TECHNICOLOR DREAMCOAT (MEGAMIX)
Ridgecrest Musical Enrichment Society
8/1-9/27/2014
The Biblical saga of Joseph and his coat of many colors comes to vibrant life in this delightful musical parable. Joseph, his father's favorite son, is a boy blessed with prophetic dreams. When he is sold into slavery by his jealous brothers and taken to Egypt, Joseph endures a series of adventures in which his spirit and humanity are continually challenged. He is purchased by Potiphar where thwarting advances from Potiphar's wife lands him in jail. When news of Joseph's gift to interpret dreams reaches the Pharaoh (wryly and riotously depicted as Elvis), Joseph is well on his way to becoming second in command. Eventually his brothers, having suffered greatly, unknowingly find themselves groveling at the feet of the brother they betrayed but no longer recognize. After testing their integrity, Joseph reveals himself leading to a heartfelt reconciliation of the sons of Israel. Set to an engaging cornucopia of musical styles, from country-western and calypso to bubble-gum pop and rock 'n' roll, this Old Testament tale emerges both timely and timeless. This version of JOSEPH features extended songs and dances. Lyrics by
Tim Rice
; Music by
Andrew Lloyd Webber
Click Here for More Information
FIDDLER ON THE ROOF
CINNABAR THEATER
9/5-9/28/2014
Click Here for More Information
CATCH ME IF YOU CAN
CITY OF VISTA/MOONLIGHT AMPHITHEATER
9/9-9/28/2014
Click Here for More Information
Odyssey Theatre Ensemble
8/2-9/28/2014
BROADWAY BOUND
Neil Simon
; dir:
Jason Alexander
.
Click Here for More Information
LES MISERABLES
LAMBS PLAYERS
7/18-9/28/2014
Click Here for More Information
BONNIE & CLYDE
RUNAWAY STAGE PRODUCTIONS
9/5-9/28/2014
At the height of the Great Depression,
Bonnie Parker
and Clyde Barrow went from two small-town nobodies in West Texas to America's most renowned folk heroes and the Texas law enforcement's worst nightmares. Fearless, shameless, and alluring, their electrifying story of love, adventure and crime captured the excited attention of an entire country. Now, the most notorious couple of the twentieth century takes on a whole new adventure: the stage.When BONNIE AND CLYDE meet, their mutual cravings for excitement and fame immediately set them on a mission to chase their dreams. Their bold and reckless behavior turns the young lovers' thrilling adventure into a downward spiral, putting themselves and their loved ones in trouble with the law. Forced to stay on the run from every southern state's police force, the lovers resort to robbery and murder to survive. As the infamous duo's fame grows bigger, their inevitable end draws nearer. BONNIE AND CLYDE is a thrilling and sexy musical with a non-traditional score, combining blues, gospel and rockabilly music. It is a wonderful option for featuring large ensemble casts and an opportunity to showcase your strong contemporary singers and actors.** SOME RESTRICTIONS APPLY FOR LICENSING **
Click Here for More Information
SHREK
PACIFIC REP YOUTH
8/14-9/28/2014
SHREK THE MUSICAL, based on the Oscar® winningDreamWorks film that started it all, brings the hilarious story ofeveryone's favorite ogre to dazzling new life on the stage. Ina faraway kingdom turned upside down, things get ugly when an unseemlyogre "" not a handsome prince "" shows up to rescue a feisty princess.Throw in a donkey who won't shut up, a bad guy with a SHORT temper, acookie with an attitude and over a dozen other fairy tale misfits, andyou've got the kind of mess that calls for a real hero. Luckily,there's one on hand...and his name is Shrek. Full of all-new songs, great dancing and breathtaking scenery, SHREK THE MUSICAL is part romance, part twisted fairy tale and all irreverent fun for everyone!**AVAILABLE FOR LICENSES FOR PERFORMANCES BEGINNING JUNE 2013**
Click Here for More Information
THOROUGHLY MODERN MILLIE
GLENDALE CENTRE THEATRE
8/23-10/4/2014
THOROUGHLY MODERN MILLIE is a high-spirited musicalromp that has all of New York dancing the Charleston. It's the zany new1920's musical that has taken Broadway by storm, winning the TONY Award for BEST MUSICAL!Taking place in New York City in 1922, THOROUGHLY MODERN MILLIEtells the story of young Millie Dillmount, who has just moved to thecity in search of a new life for herself. It's a New York full ofintrigue and jazz - a time when women were entering the workforce andthe rules of love and social behavior were changing forever. Based onthe popular movie, the stage version of THOROUGHLY MODERN MILLIE includes a full score of new songs and bright dance numbers.Filled with frisky flappers, dashing leading men and a dragon-lady of a villainess audiences will love to hate, THOROUGHLY MODERN MILLIEis a perfectly constructed evening of madcap merriment. And with therole of Millie Dillmount, musical theatre has found a new heroine forthe ages in THOROUGHLY MODERN MILLIE!
Click Here for More Information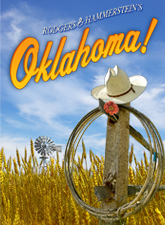 OKLAHOMA!
Welk Resort Theatre
8/22-11/16/2014
Rodgers & Hammerstein's first collaboration remains, in many ways, their most innovative, having set the standards and established the rules of musical theatre still being followed today. Set in a Western Indian territory just after the turn of the century, the high-spirited rivalry between the local farmers and cowboys provides the colorful background against which Curly, a handsome cowboy, and Laurey, a winsome farm girl, play out their love story. Although the road to true love never runs smooth, with these two headstrong romantics holding the reins, love's journey is as bumpy as a surrey ride down a country road. That they will succeed in making a new life together we have no doubt, and that this new life will begin in a brand-new state provides the ultimate climax to the triumphant OKLAHOMA!Music by Rodgers, Richard; Book by
Oscar Hammerstein
II; Lyrics by
Oscar Hammerstein
II; Original Dances by
Agnes de Mille
; Based on the play `Green Grow the Lilacs` by
Lynn Riggs
Click Here for More Information
View All Show Listings for Los Angeles
Click Here to View BroadwayWorld.com Los Angeles Calendar
Related Articles
From This Author BWW