Now Playing Onstage in Cleveland - Week of 6/22/2014
View All Show Listings for Cleveland
Click Here to View BroadwayWorld.com Cleveland Calendar
THE PRODUCERS
HURON PLAYHOUSE INC.
6/24-6/28/2014
Bialystock and Bloom! Those names should strike terror and hysteria in anyone familiar with
Mel B
rooks' classic cult comedy film. Now as a big Broadway musical, THE PRODUCERS once again sets the standard for modern, outrageous, in-your-face humor. It is a truly "boffo" hit, winning a record twelve Tony Awards and wowing capacity crowds night after night.The plot is simple: a down-on-his-luck Broadway producer and his mild-mannered accountant come up with a scheme to produce the most notorious flop in history thereby bilking their backers (all "little old ladies") out of millions of dollars. Only one thing goes awry: the show is a smash hit! The antics of Max Bialystock and
Leo Bloom
as they maneuver their way fecklessly through finding a show (the gloriously offensive "Springtime For Hitler"), hiring a director, raising the money and finally going to prison for their misdeeds is a lesson in broad comic construction. At the core of the insanely funny adventure is a poignant emotional journey of two very different men who become friends.With a truly hysterical book co-written by
Mel B
rooks and
Thomas Meehan
(ANNIE) and music and lyrics by Mr. Brooks , THE PRODUCERS skewers Broadway traditions and takes no prisoners as it proudly proclaims itself an "equal opportunity offender!"
Click Here for More Information
DAMN YANKEES
CASSIDY THEATRE
6/13-6/29/2014
Faust meets professional baseball in the Broadway classic DAMN YANKEES. Middle-aged baseball fanatic Joe Boyd trades his soul to the Devil, also known as Mr. Applegate, for a chance to lead his favorite team to victory in the pennant race against the New York Yankees. As young baseball sensation Joe Hardy, he transforms the hapless Washington Senators into a winning team, only to realize the true worth of the life he's left behind. Joe ultimately outsmarts Applegate, returns to his former self, and shepherds the Senators to the World Series.Light, fast-paced and devilishly clever, DAMN YANKEES is a home-run hit featuring all-American subject matter and an irreverent sense of humor. The perfect choice for a high school's spring musical or community theatre production, DAMN YANKEES is sure to please.
Click Here for More Information
MONTY PYTHON'S SPAMALOT
Beavercreek Community Theatre
6/20-6/29/2014
Click Here for More Information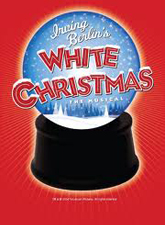 WHITE CHRISTMAS
Arena Fair Theatre
6/27-6/29/2014
Based on the beloved, timeless film, this heartwarming musical adaptation features seventeen
Irving Berlin
songs and a book by
David Ives
and
Paul Blake
. Veterans Bob Wallace and Phil Davis have a successful song-and-dance act after World War II. With romance in mind, the two follow a duo of beautiful singing sisters en route to their Christmas show at a Vermont lodge, which just happens to be owned by Bob and Phil's former army commander. The dazzling score features well known standards including Blue Skies, I Love A Piano, How Deep Is the Ocean and the perennial favorite, White Christmas. WHITE CHRISTMAS is an uplifting musical worthy of year-round productions.Music and Lyrics by
Irving Berlin
; Based Upon the
Paramount Pictures
Film Written For the Screen by
Norman Krasna
,
Norman Panama
and
Melvin Frank
; Book by
David Ives
&
Paul Blake
Click Here for More Information
GUYS & DOLLS
GALION COMMUNITY THEATRE
6/20-6/29/2014
Set in
Damon Runyon
's mythical New York City, this oddball romantic comedy - considered by many to be the perfect musical comedy - soars with the spirit of Broadway as it introduces us to a cast of vivid characters who have become legends in the canon:
Sarah Brown
, the upright but uptight "mission doll," out to reform the evildoers of Time Square; Sky Masterson, the slick, high-rolling gambler who woos her on a bet and ends up falling in love; Adelaide, the chronically ill nightclub performer whose condition is brought on by the fact she's been engaged to the same man for 14 years; and Nathan Detroit, her devoted fiance, desperate as always to find a spot for his infamous floating crap game.Everything works out in the end, thanks to the machinations of
Abe Burrows
and
Jo Swerling
's hilarious, fast-paced book and
Frank Loesser
's bright, brassy, immortal score, which takes us from the heart of Times Square to the cafes of Havana, Cuba, and even into the sewers of New York City. Funny and romantic, GUYS AND DOLLS is ideal for audiences and performers of any age.
Click Here for More Information
NEXT TO NORMAL
NORTH CANTON PLAYHOUSE
6/13-6/29/2014
Pulitzer-Prize winning rock musical NEXT TO NORMAL, with book and lyrics by
Brian Yorkey
and music by
Tom Kitt
, explores how one suburban household copes with crisis and mental illness.NEXT TO NORMAL tells the story of a mother, Diane Goodman, who struggles with bipolar disorder and the effect that her illness has on her family. This contemporary musical is an emotional powerhouse that addresses such issues as grieving a loss, ethics in modern psychiatry, and suburban life. With provocative lyrics and a thrilling score, this musical shows how far two parents will go to keep themselves sane and their family's world intact.NEXT TO NORMAL is a deeply moving piece of theatre that provides a wonderful opportunity for performers to explore dramatic material and showcase vocal talents with an energetic pop/rock score. This show is ideal for community theaters, as well as colleges and regional theatre companies.
Click Here for More Information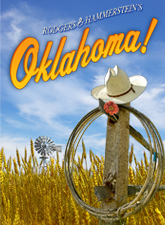 OKLAHOMA!
Weathervane Playhouse
6/26-7/5/2014
Rodgers & Hammerstein's first collaboration remains, in many ways, their most innovative, having set the standards and established the rules of musical theatre still being followed today. Set in a Western Indian territory just after the turn of the century, the high-spirited rivalry between the local farmers and cowboys provides the colorful background against which Curly, a handsome cowboy, and Laurey, a winsome farm girl, play out their love story. Although the road to true love never runs smooth, with these two headstrong romantics holding the reins, love's journey is as bumpy as a surrey ride down a country road. That they will succeed in making a new life together we have no doubt, and that this new life will begin in a brand-new state provides the ultimate climax to the triumphant OKLAHOMA!Music by Rodgers, Richard; Book by
Oscar Hammerstein
II; Lyrics by
Oscar Hammerstein
II; Original Dances by
Agnes de Mille
; Based on the play `Green Grow the Lilacs` by
Lynn Riggs
Click Here for More Information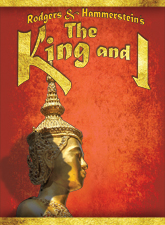 THE KING AND I
Ohio Valley Summer Theater
6/19-7/6/2014
East versus West makes for a dramatic, richly textured and ultimately uplifting tale of enormous fascination. It is 1862 in Siam when an English widow,
Anna Leon
owens, and her young son arrive at the Royal Palace in Bangkok, having been summoned by the King to serve as tutor to his many children and wives. The King is largely considered to be a barbarian by those in the West, and he seeks Anna's assistance in changing his image, if not his ways. With both keeping a firm grip on their respective traditions and values, Anna and the King grow to understand and, eventually, respect one another, in a truly unique love story. Along with the dazzling score, the incomparable
Jerome Robbins
ballet, 'The Small House of Uncle Thomas,' is one of the all-time marvels of the musical stage.Music by Rodgers, Richard; Book by
Oscar Hammerstein
II; Lyrics by
Oscar Hammerstein
II; Based on Anna and the King by
Margaret Landon
; Original Choreography by
Jerome Robbins
Click Here for More Information
9 TO 5, THE MUSICAL
LITTLE THEATRE OF TUSCARAWAS COUNTY
6/27-7/12/2014
9 TO 5: THE MUSICAL, with music and lyrics by
Dolly Parton
and book by
Patricia Resnick
, is based on the 1980 hit movie Nine to Five.Pushed to the boiling point by their boss, three female co-workers concoct a plan to get even with the sexist, egotistical, lying, hypocritical bigot they call their boss. They conspire to take control of their company and learn there's nothing they can't do -- even in a man's world. Set in the late 1970s, 9 TO 5: THE MUSICAL is a hilarious story of friendship and revenge in the Rolodex era. Outrageous, thought-provoking, and even a little romantic, 9 TO 5: THE MUSICAL is about teaming up and taking care of business.This high-energy show is ideal for a large, mostly female cast. With its jubilant score and easily relatable characters, 9 TO 5: THE MUSICAL is the perfect show for community theaters or high schools.
Click Here for More Information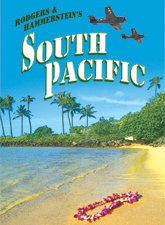 SOUTH PACIFIC
Rabbit Run Community Arts Association
6/27-7/12/2014
Set in an island paradise during World War II, two parallel love stories are threatened by the dangers of prejudice and war. Nellie, a spunky nurse from Arkansas, falls in love with a mature French planter, Emile. Nellie learns that the mother of his children was an island native and, unable to turn her back on the prejudices with which she was raised, refuses Emile's proposal of marriage. Meanwhile, the strapping Lt. Joe Cable denies himself the fulfillment of a future with an innocent Tonkinese girl with whom he's fallen in love out of the same fears that haunt Nellie. When Emile is recruited to accompany Joe on a dangerous mission that claims Joe's life, Nellie realizes that life is too short not to seize her own chance for happiness, thus confronting and conquering her prejudices.Music by Rodgers, Richard; Lyrics by
Oscar Hammerstein
II; Book by
Oscar Hammerstein
II &
Joshua Logan
; Adapted from the Pulitzer Prize winning novel
Click Here for More Information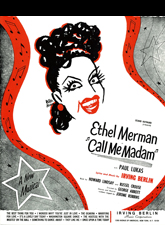 CALL ME MADAM
Ohio Light Opera
6/19-8/9/2014
Once President Harry S. Truman appointed Washington hostess Perle Mesta as Ambassador to Luxembourg, the foundation was laid for a musical comedy that would kid politics-foreign and domestic alike. Ambassador Sally Adams, with slim credentials, is sent off to administer in the tiny duchy of Lichtenburg. It's not long before her down-to-earth, typically undiplomatic manner has surprised and charmed the local gentry, especially the handsome Prime Minister. A second romance is blossoming between her young Ivy League aid and Lichtenburg's enchanting young Princess. The course of love is threatened by the stuffy opposition, who eventually succeed in wrangling Sally's recall, but not before all has resolved happily for both pairs of lovers.Music and Lyrics by
Irving Berlin
; Book by
Howard Lindsay
&
Russel Crouse
Click Here for More Information
View All Show Listings for Cleveland
Click Here to View BroadwayWorld.com Cleveland Calendar
Related Articles
From This Author BWW