Scoop: Diane Sawyer Hosts MY REALITY: A HIDDEN AMERICA on 20/20 on ABC - Today, April 20, 2018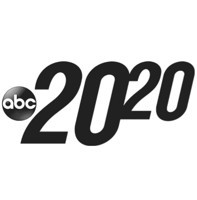 Stories of harassment and abuse have inspired so many prominent women to join the #MeToo and #TimesUp movements.
ABC
News anchor Diane Sawyer and a team of producers took the next step: Putting out a call to a different group, they asked women in lower wage jobs, including waitresses, housekeepers, delivery workers and truck drivers, if sexual harassment, assault and inappropriate behavior is part of their work life. Emails, videos and phone calls poured in to
ABC
News - many from women without the time or money to pay for lawyers or without the social media clout to gain mass support. On a mission to tell their stories, Sawyer traveled America to give working women who can't afford to lose their jobs the chance to talk about their experiences of harassment and physical assault. Will the income they rely on to support their families disappear if they report the problem? "My Reality: A Hidden America" airs on a special edition of "20/20" on?Friday, April 20 (10:01-11:00 p.m. EDT), on?ABC. A government report says that only a small fraction of workers make formal harassment complaints, and many say they have faced indifference or even hostility from bosses for speaking up. This means a vast number of women are unheard and most survivors suffer in silence. Women who serve meals, clean hotels, deliver packages and drive big rigs tell stories of what they face while on the clock, determined to reclaim the respect, honor and dignity of doing a hard day's work. They detail harrowing sexual and verbal abuse and harassment.?One hotel housekeeper - tired of facing naked male guests while trying to work - says they "think that we are included in the hotel price."?A former waitress is haunted by her experience of sexual assault working in a franchise restaurant of one of America's most popular chains. It was her first job. She says, "I can't imagine a 16-year-old girl working there and not knowing what to do and being so afraid, and I don't want them to get away with it anymore." Sawyer reports on those who are looking for solutions: grassroots organizations with surprising ideas about how to create change and things these American workers want everyone to do, including enlisting men to stand up for their co-workers. One woman, fed up, had a message for Sawyer and the rest of the country: "It's OK to say YOU CANNOT TREAT ME THIS WAY." Their voices, their battles, their reality - and now, their turn.
?
"Hidden America" is an award-winning series of reports aimed at shining a light on stories of American struggle and hope in the face of great adversity. The series also spotlights the creative and innovative solutions by people who make a difference. Previous programs include award-winning documentaries on children in Camden, New Jersey - one of America's poorest cities; families living in Appalachia; the crisis of the foster care system; children raised on Native American reservations; and a documentary on a remarkable principal trying to turn around one of America's most dangerous schools. David Sloan is senior executive producer. Claire Weinraub is senior producer.
Related Articles View More TV

Stories
From This Author TV Scoop