Now Playing Onstage in Vermont - Week of 12/08/2013
View All Show Listings for Vermont
Click Here to View BroadwayWorld.com Vermont Calendar
CHRISTMAS WITH THE ANNIE MOSES BAND
Barre Opera House
12/9-12/9/2013
The Annie Moses Band is an ensemble unlike any in America today. A blend of fiddle, jazz, and classical influencesfused with soaring, folk inspired vocals create a sound that is both refreshing and familiar. The Annie Moses Band is a family bringing classicism to the common man. The music is a tapestry of Americana favorites and original tunes. Jazz re-imaginings ("Poor Wayfaring Pilgrim"), Copland-esque celtic numbers ("Blarney Pilgrim"), Appalachian echoes ("Girl of Constant Sorrow and Trail Mix"), and progressive strings and vocals ("The Road Well Traveled") make Pilgrimsand Prodigals the band's definitive project thus far. With over 1000 hours of airings on PBS, a top ten classical crossover album, a bustling tour schedule of over 80 concerts a year before 100,000+ people, and a plethora of appearances in print and television, this family is pulling new fans from across musical genres to their eclectic style of music making. Named in honor of the children's great-grandmother, the group is poised to broaden its impact with their new project and TV special, Pilgrims and Prodigals. Released this past September, 2012, Pilgrims and Prodigals is a CD/DVD combogiving audiences the visual thrill of the group's live performance, as well as the accessibility of a studio album.
Click Here for More Information
FLYNN SHOW CHOIRS
The Flynn Center for the Performing Arts
12/10-12/11/2013
The Flynn's Show Choirs are powerhouse performing troupes made up of 50 of Vermont's best young singers, actors, and dancers, aged 9-18. Each semester they stage terrifically high-energy, fully-choreographed performances of Broadway favorites and pop hits, accompanied by a professional live band. This December enjoy selections from Once, Ghost,
Billy Elliot
t, and more! Music direction by Piero Bonamico, choreography by Sebastian Ryder, Christina Weakland, Rebecca Raskin, & Sue Burk Walsh. Get your Gleek on!
Click Here for More Information
A CHRISTMAS CAROL
The Flynn Center for the Performing Arts
12/13-12/13/2013
Featuring a 24-member cast, a live orchestra, colorful costumes, spirited dancing, and show-stopping special effects, Nebraska Theatre Caravan's beautifully staged musical adaptation of
Charles Dickens
' classic, A Christmas Carol, is a perennial Flynn holiday favorite. Adapted for the stage by
Charles Jones
, this beloved performance shares the tale of tight-fisted, middle-class merchant Ebenezer Scrooge, and ultimately shows that a greedy world can be healed by brotherhood and unselfishness.
Click Here for More Information
POMPEII: FROM THE BRITISH MUSEUM
Town Hall Theater
12/13-12/13/2013
Pompeii offers an exclusive private view of the British Museum's blockbuster show, Life and death in Pompeii and Herculaneum. Pompeii and Herculaneum were buried by a catastrophic volcanic eruption of Mount Vesuvius in just 24 hours in AD 79. This event ended the life of the cities but at the same time preserved them until rediscovery by archaeologists nearly 1700 years later. The excavation of these cities has given us unparalleled insight into Roman life. The exhibition will bring together over 250 fascinating objects, both recent discoveries and celebrated finds from earlier excavations including casts from in and around Pompeii of some of the victims of the eruption. A family of two adults and their two children are huddled together in their last moments under the stairs of their villa. The most famous of the casts on display is of a dog, fixed forever at the moment of its death as the volcano submerged the cities.
Click Here for More Information
DISNEY'S BEAUTY AND THE BEAST JR
RUTLAND YOUTH THEATRE AND RECREATION DEPARTMENT
12/13-12/14/2013
Step into the enchanted world of Disney's BEAUTY AND THE BEAST JR. Featuring songs from the Academy-Award winning animated feature, this stage version includes music by
Alan Menken
and the late
Howard Ashman
, along with new songs by Mr. Menken and
Tim Rice
. Your audiences will be transported to the heart of provincial life in a lovely French town. When Maurice becomes lost in the woods on the way to the fair, he seeks shelter in an old castle, but the master of the castle is a horrible beast that takes him captive. Maurice's daughter, Belle, must then give up her freedom to save his life. Belle's taming of the unfortunate Beast and his ultimate transformation back into a handsome prince is a beloved fairy tale about very different people finding strength in one another and learning how to love. This "tale as old as time" is filled with spectacular costume and set opportunities. Even more simply staged, Disney's BEAUTY AND THE BEAST JR. offers students a great introduction to musical theatre, using familiar songs and characters to guide them through their production.
Click Here for More Information
GREEN MOUNTAIN YOUTH SYMPHONY WINTER CONCERTS
Barre Opera House
12/14-12/14/2013
The Green Mountain Youth Symphony (GMYS) presents two winter concerts showcasing one hundred young musicians in three orchestras. At 3:30pm the GMYS Repertory and Concert Orchestras will play a concert including Highlights from Harry Potter along with other new and familiar pieces. The Repertory Orchestra is conducted by Paul Perley. The Concert Orchestra is conducted by GMYS Artistic Director, Robert Blais. At 7:30pm the GMYS Senior Orchestra and Mr. Blais present a full-length program of classical favorites and music to celebrate the season including Concert Suite from The Polar Express. Also highlighted on the program will be three GMYS seniors: Kellby Benson, Nathan Chan, and Lars Hammer. Benson will play Bruch's Kol Nidrei Adagio for Violincello. Hammer will play Strauss' Horn Concerto No. 1. The full orchestra will perform Chan's original composition Melody to an Unheard Story.
Click Here for More Information
BEAUTY & THE BEAST, JR.
The Paramount Theatre
12/13-12/14/2013
"Be our guest" and step into the enchanted world of Disney's BEAUTY AND THE BEAST JR. Featuring songs from the Academy Award-winning animated feature, this stage version includes music by
Alan Menken
and the late
Howard Ashman
, along with new songs by Mr. Menken and
Tim Rice
.
Click Here for More Information
MAIDEN VERMONT: HOLIDAY HARMONY
Town Hall Theater
12/14-12/14/2013
Maiden Vermont will once again be offering seasonal selections to help ease you into the holiday spirit! This year, they'll be joined by The Jingle Belles- Liz Cleveland, Nikki Juvan and Sarah Stone who will share their gift of song. Come share in an evening of festive fun, harmony and cheer with Maiden Vermont.
Click Here for More Information
IT'S A WONDERFUL LIFE: A LIVE RADIO PLAY
The Dorset Players
12/7-12/15/2013
This is a story of redemption that resonates with all ages. Angie Merwin is directing Joe Landry's adaptation of this treasured holiday classic with Gary Schmidt as musical director. Landry has kept everything we know and love about the original movie. It's how the story is told that makes this production unique. It's Christmas Eve, 1946, a group of radio actors gather at WDPI in Manhattan to perform live in front of you, their studio audience. Twelve actors deliver the lines of more than 50 characters. To add to the authenticity of a radio play, all sound effects are produced live on stage. This show promises to deliver the excitement of live radio without sacrificing the emotional potency of the original story. This is truly a show for the whole family.
Click Here for More Information
OLIVER!
New England Youth Theatre
12/5-12/15/2013
Oliver! is a British musical, with music and lyrics by
Lionel Bart
. The musical is based upon the novel Oliver Twist by
Charles Dickens
.
Click Here for More Information
FALSTAFF
Town Hall Theater
12/15-12/15/2013
Shakespeare's most beloved rapscallion takes to the stage in "Falstaff". An undisputed master of Verdi's final comic opera,
James Levine
conducts
Robert Carsen
's acclaimed production, the first new Met Falstaff since 1964. Ambrogio Maestri sings the role of the blustery Sir John Falstaff, opposite a marvelous ensemble cast
Click Here for More Information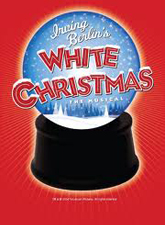 WHITE CHRISTMAS
Northern Stage
12/4-1/5/2014
White ChristmasBased on the beloved, timeless film, this heartwarming musical adaptation features seventeen
Irving Berlin
songs and a book by
David Ives
and
Paul Blake
. Veterans Bob Wallace and Phil Davis have a successful song-and-dance act after World War II. With romance in mind, the two follow a duo of beautiful singing sisters en route to their Christmas show at a Vermont lodge, which just happens to be owned by Bob and Phil's former army commander. The dazzling score features well known standards including Blue Skies, I Love A Piano, How Deep Is the Ocean and the perennial favorite, White Christmas. WHITE CHRISTMAS is an uplifting musical worthy of year-round productions.
Click Here for More Information
View All Show Listings for Vermont
Click Here to View BroadwayWorld.com Vermont Calendar
Related Articles
From This Author BWW