Now Playing Onstage in Seattle - Week of 11/04/2012
View All Show Listings for Seattle
Click Here to View BroadwayWorld.com Seattle Calendar
Andrew Jackson
in Broadway" border="0" bheight="100" width="100" align="right">
BLOODY BLOODY
Andrew Jackson
ARTSWEST
10/17-11/10/2012
strongBLOODY BLOODY
Andrew Jackson
/strong tells the story of America's first political maverick. A.J. kicked British butt, shafted the Indians and smacked down the Spaniards all in the name of these United States--who cares if he didn't have permission? brbrAn exhilarating and white-knuckled look at one of our nation's founding rock stars, strongBLOODY BLOODY
Andrew Jackson
/strong recreates and reinvents the life of "Old Hickory," from his humble beginnings on the Tennessee frontier to his days as our seventh Commander-in-Chief. It also asks the question, is wanting to have a beer with someone reason enough to elect him? What if he's really, really hot?br
Click Here for More Information
---
A YEAR WITH FROG AND TOAD
GRAYS HARBOR COLLEGE
11/2-11/10/2012
Arnold Lobel
's well-loved characters hop from the page to the stage in Robert and
Willie Reale
's Tony-nominated musical A YEAR WITH FROG AND TOAD. This whimsical show follows two great friends -- the cheerful, popular Frog and the rather grumpy Toad -- through four, fun-filled seasons.Waking from hibernation in the Spring, Frog and Toad plant gardens, swim, rake leaves, go sledding, and learn life lessons along the way. The two best friends celebrate and rejoice in their differences that make them unique and special. Part vaudeville, part make believe, all charm, A YEAR WITH FROG AND TOAD tells the story of a friendship that endures, weathering all seasons.The jazzy, upbeat score of A YEAR WITH FROG AND TOAD bubbles with melody and wit, making it an inventive, exuberant, and enchanting musical for the whole family. It is a perfect show to be performed by an ensemble group of actors and can be produced with either simple or extravagant staging and sets.
Click Here for More Information
---
HOW TO SUCCEED IN BUSINESS...TRYING
REGIONAL THEATRE OF THE PALOUSE
11/8-11/11/2012
Power, sex, ambition, greed... it's just another day at the office. From the authors of GUYS AND DOLLS comes one of the most delightfully irreverent musicals of all time. A satire of big business and all it holds sacred, HOW TO SUCCEED IN BUSINESS WITHOUT REALLY TRYING follows the rise of J. Pierrepont Finch, who uses a little handbook called "How To Succeed In Business Without Really Trying" to climb the corporate ladder from lowly window washer to high-powered executive, tackling such familiar but potent dangers as the aggressively compliant "company man," the boss' whiny, nepotistic nephew, the office party, backstabbing co-workers, caffeine addiction and, of course, true love.HOW TO SUCCEED...ON BROADWAY Visit the official How To Succeed in Business Without Really Trying - On Broadway site for tickets and more information on this new production.
Click Here for More Information
---
CLOUD NINE
Raisbeck Performance Hall, Ned and Kayla Skinner Theater
11/7-11/11/2012
by
Caryl Churchill
Directed by
Timothy McCuen Piggee
Produced with the Performance Production Department The time-shifting comedy by the author of Top Girls created a sensation Off-Broadway when it opened in 1981. Set in colonial Africa and contemporary London, Churchill's groundbreaking work challenges our preconceptions about gender and sexuality, as much today as it did 30 years ago. A modern classic!
Click Here for More Information
---
BALM IN GILEAD
9th Avenue Studios
11/7-11/11/2012
by
Lanford Wilson
Directed by
Jane Jones
"There is a balm in Gilead, to make the wounded whole…" goes the old spiritual. The walking wounded in
Lanford Wilson
's sprawling play are the denizens of New York's lower East Side, who drift in and out of an all-night cafe. Boozers and losers, searchers and runners, whores and junkies, con men and hit men all jostle each other looking for a cup of coffee and a shot at redemption.
Click Here for More Information
---
WICKED
The Paramount Theater
10/10-11/17/2012
Back by "Popular" demand. Variety calls WICKED "a cultural phenomenon," and when it last played Seattle in 2009, it broke box office records and sold out in record time. Winner of 35 major awards, including a Grammy and three Tony Awards, WICKED is "Broadway's biggest blockbuster" (The New York Times). Long before that girl from Kansas arrives in Munchkinland, two girls meet in the land of Oz. One - born with emerald green skin - is smart, fiery and misunderstood. The other is beautiful, ambitious and very popular. How these two grow to become the Wicked Witch of the West and Glinda the Good makes for "the most complete - and completely satisfying - new musical in a long time" (USA Today).
Click Here for More Information
---
GUYS & DOLLS
OMAK HIGH SCHOOL
11/9-11/17/2012
Set in
Damon Runyon
's mythical New York City, this oddball romantic comedy - considered by many to be the perfect musical comedy - soars with the spirit of Broadway as it introduces us to a cast of vivid characters who have become legends in the canon:
Sarah Brown
, the upright but uptight "mission doll," out to reform the evildoers of Time Square; Sky Masterson, the slick, high-rolling gambler who woos her on a bet and ends up falling in love; Adelaide, the chronically ill nightclub performer whose condition is brought on by the fact she's been engaged to the same man for 14 years; and Nathan Detroit, her devoted fiance, desperate as always to find a spot for his infamous floating crap game.Everything works out in the end, thanks to the machinations of
Abe Burrows
and
Jo Swerling
's hilarious, fast-paced book and
Frank Loesser
's bright, brassy, immortal score, which takes us from the heart of Times Square to the cafes of Havana, Cuba, and even into the sewers of New York City. Funny and romantic, GUYS AND DOLLS is ideal for audiences and performers of any age.
Click Here for More Information
---
URINETOWN
GOVERNOR JOHN R ROGERS HIGH SCHOOL
11/8-11/17/2012
One of the most uproariously funny musicals in recent years, URINETOWN is a hilarious tale of greed, corruption, love, and revolution in a time when water is worth its weight in gold. In a Gotham-like city, a terrible water shortage, caused by a 20-year drought, has led to a government-enforced ban on private toilets. The citizens must use public amenities, regulated by a single malevolent company that profits by charging admission for one of humanity's most basic needs. Amid the people, a hero decides he's had enough, and plans a revolution to lead them all to freedom! Inspired by the works of
Bertolt Brecht
and
Kurt Weill
, URINETOWN is an irreverently humorous satire in which no one is safe from scrutiny. Praised for reinvigorating the very notion of what a musical could be, URINETOWN catapults the ?comedic romp? into the new millennium with its outrageous perspective, wickedly modern wit, and sustained ability to produce gales of unbridled laughter.
Click Here for More Information
---
THE TEMPEST
Central Washington University, McConnell Auditorium
11/8-11/18/2012
A wizard's beautiful daughter, a long ago injustice, a hideous, malicious monster, a bevy of beautiful fairies, a couple of drunk beach bums and a fateful shipwreck on a mysterious island all come together in Shakespeare's last and most haunting play. While the script is known for its magic, comedy and exotic locale, it is ultimately a story about family and how we say good bye to those we love.
Click Here for More Information
---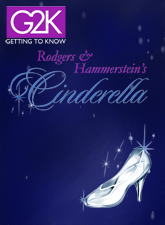 G2K CINDERELLA
Magnolia Theatre
11/8-12/1/2012
The 'G2K' Getting To Know Series: Uniquely adapted musicals specifically for youth performers. The timeless enchantment of a magical fairy tale is reborn with the
Rodgers & Hammerstein
hallmarks of originality, charm and elegance. Originally presented on television in 1957 starring
Julie Andrews
,
Rodgers & Hammerstein
's CINDERELLA was the most widely viewed program in the history of the medium. Its recreation in 1965 starring
Lesley
Ann Warren
was no less successful in transporting a new generation to the miraculous kingdom of dreams-come-true, and so was a second remake in 1997, which starred Brandy as Cinderella and
Whitney Houston
as her Fairy Godmother. As adapted for the stage, with great warmth and more than a touch of hilarity, the hearts of children and adults alike still soar when the slipper fits. In this specially created G2K version, all the beloved songs and familiar characters are present and accounted for. However, the entire script has been condensed to better suit young attention spans, and the plot has been slightly altered so as to highlight some important lessons that exist in this timeless tale. PLEASE NOTE: All schools wishing to peruse or perform a G2K musical should apply through theMusic by Rodgers, Richard; Book and Lyrics by
Oscar Hammerstein
IIFor more information on Magnolia Theatre, click hereFor more information on G2K Cinderella, click here
Click Here for More Information
---
View All Show Listings for Seattle
Click Here to View BroadwayWorld.com Seattle Calendar
Related Articles
From This Author BWW