Birth Place:
United States
Bio:
THE TEXAS TENORS With their hit PBS special now airing across the US and a Billboard Top 10 album "You Should Dream," it's easy to see why The Texas Tenors are quickly becoming America's favorite new tenors. Since their whirlwind debut four years ago on NBC's America's Got Talent, The Texas ...
(read complete bio)
Latest News on The Texas Tenors
Birth Place: United States
Bio:
THE TEXAS TENORS With their hit PBS special now airing across the US and a Billboard Top 10 album "You Should Dream," it's easy to see why The Texas Tenors are quickly becoming America's favorite new tenors. Since their whirlwind debut four years ago on NBC's America's Got Talent, The Texas ...
(read complete bio)
Latest News on The Texas Tenors
The Texas Tenors Biography
THE TEXAS TENORS

With their hit PBS special now airing across the US and a Billboard Top 10 album "You Should Dream," it's easy to see why The Texas Tenors are quickly becoming America's favorite new tenors.
Since their whirlwind debut four years ago on NBC's America's Got Talent,
The Texas Tenors have performed over 600 concerts around the world including a
24-city tour in the United Kingdom, Shanghai, China and collaborations with some of the most prestigious symphonies, performing arts centers and arenas.
From Alabama to Puccini, John Hagen, Marcus Collins and JC Fisher bring their unique blend of Country, Classical and Broadway to the stage with breathtaking vocals, humor and a touch of cowboy charm.
The Texas Tenors can be found in cities across the country for extended runs including 65 concerts each year at The Starlite Theatre in Branson, MO where they were named 2011, 2012 and 2013 Critic's Choice Group of the Year, Best Legacy Group, Branson's Favorite Christmas Show of 2013 and rated Trip Advisor's #1 attraction.
2013 saw many milestones including a hit PBS special, an appearance on the Today Show and Billboard charting releases "You Should Dream" and a Christmas album, "O Night Divine." The group also debuted a new patriotic show "Let Freedom Sing", a celebration of America and her heroes defending freedom at home and abroad. It joins critically acclaimed mainstay "The Texas Tenors Live in Concert" and
"Deep in the Heart of Christmas".
JC, Marcus and John are always ready to give back and promote awareness for organizations near and dear to their hearts including The Child Fun International, Homes for our Troops and The Mission Project.
The Texas Tenors proudly remain self produced and managed with a commitment to quality, family entertainment for all ages. Whether it be on stage, television, recording or multi-media projects, these 'three friends with a dream" never forget their roots.


The Texas Tenors bio highlights:
Billboard Top 10 Recording Artist
#3 Billboard New Artist Chart in 2013
Hit PBS Special airing now across the US
#1 Vocal Group in the History of America's Got Talent
2011, 2012 Vocal Group of the Year BransonShowAwards.com
2013 Legacy Group of the Year BransonShowAwards.com
2013 Favorite Christmas Show Branson, MO
#1 of 200 attractions in Branson, MO TripAdvisor.com
The Child Fund International: childfund.org
Home for our Troops: hfotusa.org
The Mission Project: themissionproject.org

For more information about The Texas Tenors' tour, charts and milestones please visit: www.thetexastenors.com
http://en.wikipedia.org/wiki/The_Texas_Tenors




THE TEXAS TENORS - Individual bios

JOHN HAGEN
John has been described as "astonishing.. a superb tenor of deep musicality" making his Lincoln Center debut in New York City in Teatro Grattacielo's mounting of Mascagni's Gulglielmo Ratcliff. Mr. Hagen created 3 tenor roles in the world premier of The Lost Dauphane for Pamiro Opera airing on PBS. John has performed a vast array of operatic roles ranging from Alfredo in La Traviata to the title role of Otello for Cleveland Opera on tour. John has received many awards and accolades throughout his career including finalist in the New Jersey Opera Association of Verismo Opera competition held at Carnegie Hall, Metropolitan Opera Auditions Regional Finalist, and winner of numerous other competitions. Mr. Hagen is highly regarded for his performances of the Verdi Requiem and Beethoven's Symphony No. 9 performing these works with more than a dozen symphonies across the United States.
John has taught voice and vocal pedagogy at Wartburg College and at his alma mater, the University of Northern Iowa.

MARCUS COLLINS
Marcus was born is a small town and began performing at the age of 4. He first learned how to sing by emulating his favorite artists like Garth Brooks, George Michael and Freddie Mercury before training classically in college. Marcus has has performed throughout the world on cruise ships and numerous stage productions including a performance in Times Square with the Broadway cast of Hairspray, Off-Broadway's Altar Boyz as Matthew, Permission: A Rock Musical and over the years multiple productions of The Sound of Music, first as Kurt, then Rolf and later Uncle Max.
Beyond music he has worked extensively as an actor with appearances in over 100 episodes of network television and 25 films including P.S. I Love You, Semi-Pro, Delirious, 30 Rock, Sex and the City, recurring roles on One Life To Live and As The World Turns, Guest VJ on MTV's TRL and one of his favorite roles appearing as Edward Carnby in the video game Alone in the Dark for Eden Games in 2008.

JC FISHER
JC has entertained audiences around the world for the past 15 years. In high school, he had a passion for sports and also enjoyed singing in church. He discovered a deeper of singing at Wichita State University where he earned his Bachelor's Degree in Music. JC performed various roles including Rodolfo in La Boheme, Tamino in The Magic Flute, Ernesto in Don Pasquale, Henrick in A Little Night Music and even Miss America's duet partner at the 1997 Miss Kansas Pageant.
After college, JC traveled to Lucca, Italy where he sang in the Puccini festival under the direction of acclaimed Italian maestro Lorenzo Malfatti. He then created a home base in Katy, TX before sailing the high seas aboard over 75 cruise ships worldwide with his one man show. This allowed JC to create a program with many different genres of music and world class arrangements which eventually led to his idea of forming The Texas Tenors with his two best friends. His most memorable performance though turned out to be from college where he found the young woman who would become his wife. Jennifer Vannatta, Miss Kansas 1998, married JC in 2004. They have three children; Jackson, Jenson and Jennings.






The Texas Tenors News
Chandler Center for the Arts Announces Initial Shows for 2022/23 Season
by Chloe Rabinowitz - Mar 29, 2022
Chandler Center for the Arts has announced its initial shows for the 2022/23 Season. Advanced tickets are on sale to Members of the Chandler Center for the Arts ($50 and above) through April 28, with individual tickets going on sale on various dates in April and May.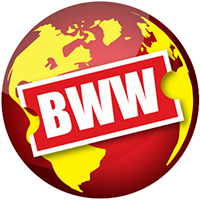 MAC Welcomes Back Live Audiences For 2021-2022 35th Anniversary Season
by Stephi Wild - Sep 15, 2021
The MAC's full 2021-2022 season line-up, including New Philharmonic and Buffalo Theatre Ensemble's previously announced seasons, is attached to this release. Select events will be accompanied by a free MAC Chat, providing the opportunity to engage with artists and learn more about their work.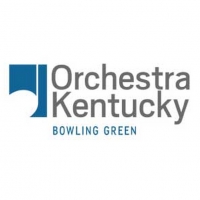 Tickets Go On Sale For Orchestra Kentucky's 2021-22 Season on Monday
by Stephi Wild - Jul 16, 2021
The lineup includes The Texas Tenors, Music of Billy Joel, Motown Legends, and more. Check out the full list of shows here, and learn more about how to purchase tickets!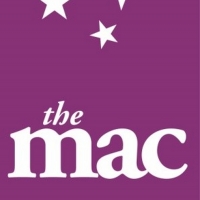 Win the Chance to See The Texas Tenors Perform Live at McAninch Arts Center's Belushi Performance Hall
by Chloe Rabinowitz - Mar 31, 2021
The Texas Tenors will return to the McAninch Arts Center's (MAC) Belushi Performance Hall stage for a live broadcast one night only, 7 p.m., Sunday, April 11. The College of DuPage Foundation is auctioning off the chance for one lucky couple to win the exclusive VIP opportunity to experience that performance live and in person as audience members.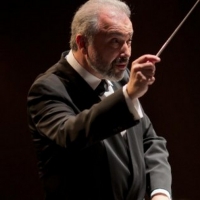 Greensboro Symphony Orchestra Announces 2021-22 Season Lineup
by Stephi Wild - Feb 4, 2021
Greensboro Symphony Orchestra has announced its upcoming lineup for 2021-22, including performances returning to The Steven Tanger Center for the Performing Arts for the first time since last year.
A BOSTON POPS SALUTE TO OUR HEROES to Feature Leslie Odom Jr., Rita Moreno, Brian Stokes Mitchell and More
by Chloe Rabinowitz - Jun 25, 2020
The 2020 Boston Pops Fireworks Spectacular broadcast, under the direction Keith Lockhart, will present A Boston Pops Salute to Our Heroes, featuring both new content and retrospective highlights from many of the most beloved performers from the past three years.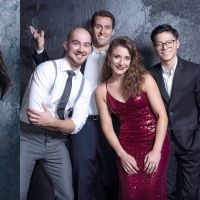 Carlsen Center Presents 30th Anniversary Season 2020-2021
by Chloe Rabinowitz - Apr 20, 2020
Emily Behrmann, General Manager for the series branded Carlsen Center Presents, today announced the 30th Anniversary season featuring vital artists from around the world and around the corner.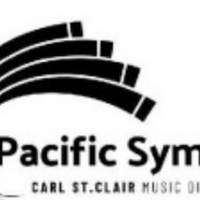 Pacific Symphony Announces Additional Concert Cancellations
by Chloe Rabinowitz - Mar 20, 2020
Pacific Symphony today announced the cancellation of additional concerts affected by the increased measures to slow the spread of COVID-19. In addition to the previously announced cancellations through March 31, it has become necessary to cancel The Texas Tenors (April 3 & 4) and Verdi's 'Otello' (April 23, 25 & 28).
BWW Review: THE TEXAS TENORS Are Fish Out Of Water at The Green Room 42
by Stephen Mosher - Jan 14, 2020
The famed America's Got Talent trio tested the waters of the New York Nightclub venue, where they floundered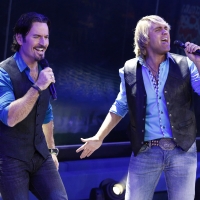 The Texas Tenors to Perform at The Green Room 42
by Kaitlin Milligan - Dec 23, 2019
Celebrating 10 years together, the chart-topping The Texas Tenors bring their highly-acclaimed a?oe10th Anniversary Toura?? to New York's Green Room 42, Monday, January 13, at 7 PM. The Green Room 42 is at 570 Tenth Avenue at 42nd Street inside the Yotel Hotel.