Now Playing Onstage in Milwaukee, WI - Week of 11/11/2012
View All Show Listings for Milwaukee, WI
Click Here to View BroadwayWorld.com Milwaukee, WI Calendar
ROCK OF AGES
Marcus Center for the Performing Arts
11/13-11/18/2012
The worldwide party musical ROCK OF AGES features a mix of 28 rockin' 80's tunes including DON'T STOP BELIEVIN', WE BUILT THIS CITY, THE FINAL COUNTDOWN, WANTED DEAD OR ALIVE, HERE I GO AGAIN, CAN'T FIGHT THIS FEELING and I WANT TO KNOW WHAT LOVE IS. In 1987 on the Sunset Strip, a small town girl met a big city rocker and in LA's most famous rock club, they fell in love to the greatest songs of the 80's. It's five time 2009 Tony® nominee ROCK OF AGES, an arena-rock love story told through the mind blowing, face-melting hits of JOURNEY,
Night Ranger
, STYX, REO SPEEDWAGON, PAT BENATAR, TWISTED SISTER, POISON, ASIA, WHITESNAKEand many more. Don't miss this awesomely good time about dreaming big, playing loud and partying on!
Click Here for More Information
---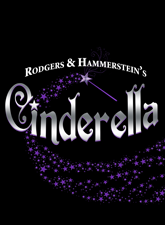 CINDERELLA (ENCHANTED EDITION)
Fort Atkinson High School
11/15-11/18/2012
The timeless enchantment of a magical fairy tale is reborn with the Rodgers & Hammerstein hallmarks of originality, charm and elegance. Originally presented on television in 1957 starring
Julie Andrews
, Rodgers & Hammerstein's CINDERELLA was the most widely viewed program in the history of the medium. Its recreation in 1965 starring
Lesley
Ann Warren
was no less successful in transporting a new generation to the miraculous kingdom of dreams-come-true, and so was a second remake in 1997, which starred Brandy as Cinderella and
Whitney Houston
as her Fairy Godmother. As adapted for the stage, with great warmth and more than a touch of hilarity, the hearts of children and adults alike still soar when the slipper fits. This Enchanted Edition is based on the 1997 teleplay.Music by Rodgers, Richard; Book and Lyrics by
Oscar Hammerstein
II; Adapted for the Stage by
Tom Briggs
; From the Teleplay by
Robert L. Freedman
For more information on Fort Atkinson High School, click hereFor more information on Cinderella (Enchanted Edition), click here
Click Here for More Information
---
Anne Frank
in Broadway" border="0" bheight="100" width="100" align="right">
THE DIARY OF
Anne Frank
Milwaukee Repertory Theater
10/23-12/2/2012
Anne Frank
's remarkable diary has become an essential tool for understanding one of the darkest periods of our history—and one of the most beautiful, haunting stories in our shared experience. A testament to the human spirit and its young author's "boundless desire for all that is beautiful and good," the play illuminates Anne's unwavering belief in justice and love during more than two years in hiding during World War II. This moving, true story is essential viewing for every generation.
Click Here for More Information
---
BLUES IN THE NIGHT
Milwaukee Repertory Theater
10/19-12/23/2012
The universal language of the blues speaks eloquently in this scorching, Tony-nominated musical! The twenty-six hot, torchy numbers that tell the sweet, sexy, and sorrowful stories of four colorful inhabitants of a 1930s Chicago saloon will leave you energized, inspired, and ready to wail. This dynamite revue features blues classics from
Duke Ellington
,
Benny Goodman
,
Bessie Smith
, and many more, packed into a larger-than-life score that'll bring down the house!
Click Here for More Information
---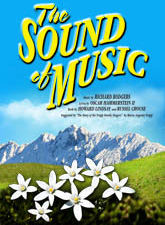 THE SOUND OF MUSIC
Skylight Music Theatre
11/16-12/31/2012
The final collaboration between Rodgers & Hammerstein was destined to become the world's most beloved musical. When a postulant proves too high-spirited for the religious life, she is dispatched to serve as governess for the seven children of a widowed naval Captain. Her growing rapport with the youngsters, coupled with her generosity of spirit, gradually captures the heart of the stern Captain, and they marry. Upon returning from their honeymoon they discover that Austria has been invaded by the Nazis, who demand the Captain's immediate service in their navy. The family's narrow escape over the mountains to Switzerland on the eve of World War II provides one of the most thrilling and inspirational finales ever presented in the theatre. The motion picture version remains the most popular movie musical of all time.Music by Rodgers, Richard; Lyrics by
Oscar Hammerstein
II; Book by
Howard Lindsay
&
Russel Crouse
; Suggested by For more information on Skylight Music Theatre, click hereFor more information on The Sound of Music, click here
Click Here for More Information
---
View All Show Listings for Milwaukee, WI
Click Here to View BroadwayWorld.com Milwaukee, WI Calendar
Related Articles
From This Author BWW