Japan Photos
Browse photos from live + streaming theatre in Japan.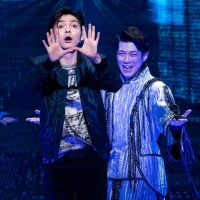 Photos: BE MORE CHILL Makes Asian Premiere in Japan, Starring Kota Yabu of Hey! Say! JUMP
by Stephi Wild - Broadway

(7/27/2022) - Be More Chill made its Asian premiere this summer on July 25 at the New National Theatre Playhouse, in Tokyo, and will follow with performances in Fukuoka and Osaka. Be More Chill is directed by Tony Award-nominated Stephen Brackett. Get a first look at the production in the photos here!
---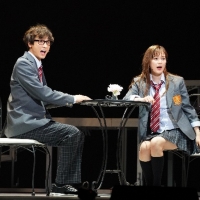 Photos: First Look at the World Premiere of Frank Wildhorn's YOUR LIE IN APRIL in Tokyo
by Chloe Rabinowitz - Broadway

(5/16/2022) - The world premiere of a brand-new musical Your Lie in April finally opened its curtain to a house full of enthusiastic audience at the prestigious Nissay Theatre on Saturday, May 7th in Tokyo two years after the cancellation of the world premiere in 2020 due to the pandemic.
---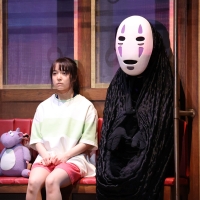 Photos: Stage Adaption of Hayao Miyazaki's SPIRITED AWAY Closes in Tokyo
by Chloe Rabinowitz - Broadway

(3/30/2022) - SPIRITED AWAY was brought to life at the Imperial Theater in Tokyo, bringing in a full house of attendees. This timeless masterpiece was recreated by the director of Les Misérables, John Caird, who brought iconic scenes to the stage with amazing performances with 32 performers and over 50 puppets designed by Toby Olié. 
---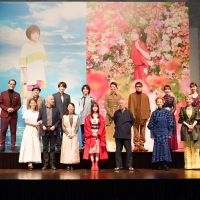 Photos: Inside the SPIRITED AWAY Theatrical Stage Production Press Conference
by Chloe Rabinowitz - Broadway

(11/18/2021) - On November 9, 2021, Toho Co., Ltd. hosted a press conference in Tokyo, Japan for the upcoming theatrical stage production, SPIRITED AWAY, which is set to showcase at the Imperial Theatre in Marunouchi, Tokyo from March 2-29, 2022. The live stage adaption releases during the year of Toho's 90th anniversary.
---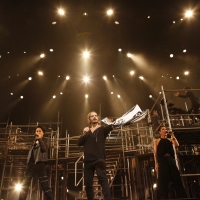 Exclusive Photos: Ramin Karimloo, Telly Leung & More In JESUS CHRIST SUPERSTAR in Japan
by Alan Henry - Broadway

(7/13/2021) - BroadwayWorld has a first look at Theatre Orb in Japan's production of JESUS CHRIST SUPERSTAR in concert. The production began performances on July 12th, with the official opening set for July 15th. The production will run through July 27th.
---