Japan Photos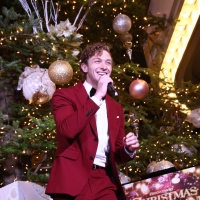 BWW Interview: Sam Harvey of BROADWAY CHRISTMAS WONDERLAND at Tokyu Theatre Orb (Japan)
by Larisa Amaya-Baron - Japan

(11/11/2019) - Sam Harvey is one cast member who has been with the show since the beginning. In a really fun interview session, I learned he comes back every year because he loves sharing Christmas with the world...and longs for the chicken nuggets at Japanese convenient stores??
---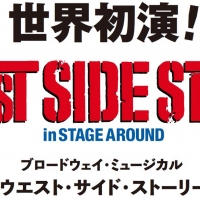 BWW Interview: Choreographer Julio Monge of WEST SIDE STORY in Tokyo, Japan
by Larisa Amaya-Baron - Japan

(11/8/2019) - Golden nuggets of wisdom, from Julio Monge: 'Work requires work. You don't need to speak English or a common language to connect to other people. Things should be protected and blessed. The best technology in theater is the simplest one. Nothing replaces the human spirit. People are attracted to creativity.'
---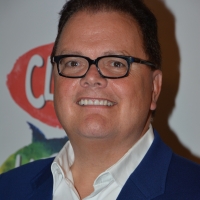 BWW Interview: Director David Saint of WEST SIDE STORY in Tokyo, Japan
by Larisa Amaya-Baron - Japan

(11/8/2019) - 'I've had several Japanese people come up to me before and say, 'This is our story.' They were an older married couple, and I thought, 'Oh? This is a New York story, why do you say that?' And they said, 'Because, back in the late 50s early 60s, our villages were feuding, and they wouldn't allow us to marry. So there was this tension, but seeing the movie in 1961 made us say, 'Let's do it!' And we eloped.'
---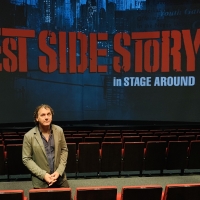 BWW Interview: WEST SIDE STORY on a 360 degree Stage in Tokyo!
by Larisa Amaya-Baron - Japan

(11/6/2019) - I had the privilege of interviewing Robin de Levita, mastermind of the 360 StageAround technology, about coming to Japan and why he felt it was important to create a new live theater experience for the world. The most inspiring thing he told me was that Arts Education deserves support and respect from the government. The impact of theater on our youth is huge! 'When kids come to the theater, their phones are switched off. The lights go down. The performance is life and alive. The impact is huge.' The Japanese cast will take over West Side Story in 3 Seasons, starting from November 6th, 2019 and running through January 13th, 2020. This article gives you all the links, and a youtube video!
---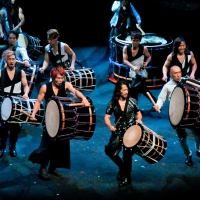 Photos: DRUM TAO Holds Successful Return Engagement in Manila; Troupe Gears Up For Busy 2020
by Oliver Oliveros - Japan

(9/16/2019) - Following successful performances at the Kia Theatre (now New Frontier Theatre) last year, the world-renowned kumi-daiko (Japanese drumming) troupe, Drum Tao held a triumphant return engagement in Manila via a recently-curated show, 'Drum Tao: Rhythm of Tribe, Time Travel Chronicles' assembled by its founder Ikuo Fujitaka.
---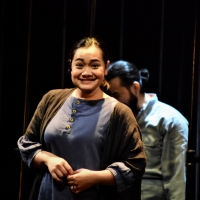 Photo Coverage: Arete Production Stages Suzue Toshiro's IF HE DOESN'T SEE YOUR FACE; Show Runs Aug. 2-4
by BWW News Desk - Japan

(7/29/2019) - Yasuyo (Delphine Buencamino), visits her husband, Tatsuya (Brian Sy), in prison. He has been in prison four times for theft.
---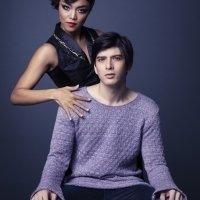 BWW Interview: Crystal Kay & Shirota Yu talk PIPPIN in Japanese!
by Larisa Amaya-Baron - Japan

(7/5/2019) - Crystal Kay (Leading Player) and Shirota Yu (Pippin) give us their opinions about how theater is changing in Japan, and what it was like working on such a legendary show from Broadway.
---