Now Playing Onstage in Jackson, MS - Week of 6/01/2014
View All Show Listings for Jackson, MS
Click Here to View BroadwayWorld.com Jackson, MS Calendar
DISNEY'S THE LITTLE MERMAID JR
WESTSIDE THEATRE FOUNDATION
6/6-6/8/2014
In a magical kingdom fathoms below, the beautiful young mermaid Ariel longs to leave her ocean home to live in the world above. But first, she'll have to defy her father King Triton, make a deal with the evil sea witch Ursula, and convince Prince Eric that she's the girl with the enchanting voice. Adapted from Disney's 2008 Broadway production, Disney's THE LITTLE MERMAID JR. features the hit songs "Part of Your World," "She's in Love," and the Oscar-winning "Under the Sea."
Click Here for More Information
SCOTT AND HEM IN THE GARDEN OF ALLAH
Actor's Playhouse
5/14-6/8/2014
F. Scott Fitzgerald
and
Ernest Hemingway
wrestle with the sparks of art and the perils of creativity. This combative new play is set in 1937 Hollywood, at the infamous Garden of Allah, celebrity filled apartment complex. Fueled by friendship and rivalry, these two literary heavyweights reunite for one final night, in this smart and powerful new drama exploring the cost of love, friendship and the personal and professional price of being a writer.
Click Here for More Information
THE OLDEST PROFESSION
Biloxi Little Theatre
6/6-6/8/2014
Click Here for More Information
CINDERELLA
Laurel Little Theatre
5/30-6/8/2014
Our annual Kids' Camp will take us to a kingdom far, far away. A brand new production of Rodgers & Hammerstein's CINDERELLA is running on Broadway right now, and our local kids will also get the chance to work on this show in a ten day summer workshop. It's the story that's so well known from the TV versions that starred
Julie Andrews
in the 1950s, Lesley
Anne Warren
in the 1960's and Mississippi born singer Brandy along with
Whoopi Goldberg
and
Whitney Houston
in the 1990's version. Our annual Summer Kids' Camp is an intensive one week workshop where students have a memorable time learning the audition and rehearsal process and then will end the week with performances of CINDERELLA. Pre-registration is required early next spring since our camp sells out in advance and auditions for leads will take place in late April. Make sure you're on our email newsletter list to get early notice when registration opens!
Click Here for More Information
SHREK THE MUSICAL
New Stage Theatre
5/27-6/8/2014
Based on the DreamWorks Animation Motion Picture and the book by
William Steig
SHREK THE MUSICAL, based on the Oscar winning DreamWorks film that started it all, brings the hilarious story of everyone's favorite ogre to dazzling new life on the stage. In a faraway kingdom turned upside down, things get ugly when an unseemly ogre shows up to rescue a feisty princess. Throw in a donkey who won't shut up, a villian with a SRT temper, a cookie with an attitude and over a dozen other fairytale misfits, and you've got a mess that calls for a real hero...Shrek. SHREK THE MUSICAL is part romance, part twisted fairytale and all irreverent fun for everyone! Rated PG.
Click Here for More Information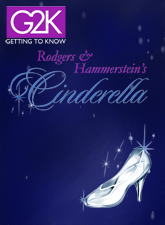 G2K CINDERELLA
Laurel Little Theatre
6/6-6/8/2014
The 'G2K' Getting To Know Series: Uniquely adapted musicals specifically for youth performers. The timeless enchantment of a magical fairy tale is reborn with the
Rodgers & Hammerstein
hallmarks of originality, charm and elegance. Originally presented on television in 1957 starring
Julie Andrews
,
Rodgers & Hammerstein
's CINDERELLA was the most widely viewed program in the history of the medium. Its recreation in 1965 starring
Lesley
Ann Warren
was no less successful in transporting a new generation to the miraculous kingdom of dreams-come-true, and so was a second remake in 1997, which starred Brandy as Cinderella and
Whitney Houston
as her Fairy Godmother. As adapted for the stage, with great warmth and more than a touch of hilarity, the hearts of children and adults alike still soar when the slipper fits. In this specially created G2K version, all the beloved songs and familiar characters are present and accounted for. However, the entire script has been condensed to better suit young attention spans, and the plot has been slightly altered so as to highlight some important lessons that exist in this timeless tale. Music by Rodgers, Richard; Book and Lyrics by
Oscar Hammerstein
II
Click Here for More Information
DINNER WITH FRIENDS
Bay St. Louis Little Theatre
5/31-6/9/2014
Dinner with Friends is a play written by
Donald Margulies
. It premiered at the 1998 Humana Festival of New American Plays and opened Off-Broadway in New York on November 4, 1999. The play received the 2000 Pulitzer Prize for Drama.
Click Here for More Information
NUNSENSE
Black Rose Theatre
6/5-6/15/2014
Nunsense is a musical comedy with a book, music, and lyrics by
Dan Goggin
. Originating as a line of greeting cards, Goggin expanded the concept into a cabaret that ran for 38 weeks, and eventually into a full-length musical.
Click Here for More Information
SHREK
NEW STAGE THEATRE
5/27-6/15/2014
SHREK THE MUSICAL, based on the Oscar® winningDreamWorks film that started it all, brings the hilarious story ofeveryone's favorite ogre to dazzling new life on the stage. Ina faraway kingdom turned upside down, things get ugly when an unseemlyogre "" not a handsome prince "" shows up to rescue a feisty princess.Throw in a donkey who won't shut up, a bad guy with a SHORT temper, acookie with an attitude and over a dozen other fairy tale misfits, andyou've got the kind of mess that calls for a real hero. Luckily,there's one on hand...and his name is Shrek. Full of all-new songs, great dancing and breathtaking scenery, SHREK THE MUSICAL is part romance, part twisted fairy tale and all irreverent fun for everyone!**AVAILABLE FOR LICENSES FOR PERFORMANCES BEGINNING JUNE 2013**
Click Here for More Information
View All Show Listings for Jackson, MS
Click Here to View BroadwayWorld.com Jackson, MS Calendar
Related Articles
From This Author BWW