Now Playing Onstage in Detroit - Week of 7/06/2014
View All Show Listings for Detroit
Click Here to View BroadwayWorld.com Detroit Calendar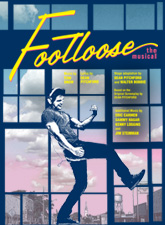 FOOTLOOSE
Thunder Bay Theatre
6/18-7/13/2014
One of the most explosive movie musicals in recent memory bursts onto the live stage with exhilarating results. When Ren and his mother move from Chicago to a small farming town, Ren is prepared for the inevitable adjustment period at his new high school. What he isn't prepared for are the rigorous local edicts, including a ban on dancing instituted by the local preacher, determined to exercise the control over the town's youth that he cannot command in his own home. When the reverend's rebellious daughter sets her sights on Ren, her roughneck boyfriend tries to sabotage Ren's reputation, with many of the locals eager to believe the worst about the new kid. The heartfelt story that emerges is of a father longing for the son he lost and of a young man aching for the father who walked out on him. To the rockin' rhythm of its Oscar and Tony-nominated top 40 score (the soundtrack album reached number one on the Billboard charts and has sold over 15 million copies!) and augmented with dynamic new songs for the stage musical, FOOTLOOSE celebrates the wisdom of listening to young people, guiding them with a warm heart and an open mind.Music by
Tom Snow
; Lyrics by
Dean Pitchford
; Stage Adaptation by
Dean Pitchford
and
Walter Bobbie
; Based on the original screenplay by
Dean Pitchford
; Additional Music by
Eric Carmen
,
Sammy Hagar
,
Kenny Loggins
and
Jim Steinman
Click Here for More Information
A FUNNY THING...FORUM
FLAT RIVER COMMUNITY PLAYERS
7/11-7/19/2014
Broadway's greatest farce is light, fast-paced, witty, irreverent and one of the funniest musicals ever written. A FUNNY THING HAPPENED ON THE WAY TO THE FORUM takes comedy back to its roots, combining situations from time-tested, 2000 year old comedies of Roman playwright Plautus with the infectious energy of classic vaudeville.A FUNNY THING HAPPENED ON THE WAY TO THE FORUM is a non-stop laugh-fest in which Pseudolus, a crafty slave, struggles to win the hand of a beautiful but slow-witted courtesan named Philia, for his young master, Hero, in exchange for freedom. The plot twists and turns with cases of mistaken identity, slamming doors, and a showgirl or two.This unforgettable, hysterical musical allows a terrific ensemble of comedic actors to shine--"something for everyone, a comedy tonight!"
Click Here for More Information
SHREK
CENTER STAGE THEATRE
7/11-7/19/2014
SHREK THE MUSICAL, based on the Oscar® winningDreamWorks film that started it all, brings the hilarious story ofeveryone's favorite ogre to dazzling new life on the stage. Ina faraway kingdom turned upside down, things get ugly when an unseemlyogre "" not a handsome prince "" shows up to rescue a feisty princess.Throw in a donkey who won't shut up, a bad guy with a SHORT temper, acookie with an attitude and over a dozen other fairy tale misfits, andyou've got the kind of mess that calls for a real hero. Luckily,there's one on hand...and his name is Shrek. Full of all-new songs, great dancing and breathtaking scenery, SHREK THE MUSICAL is part romance, part twisted fairy tale and all irreverent fun for everyone!**AVAILABLE FOR LICENSES FOR PERFORMANCES BEGINNING JUNE 2013**
Click Here for More Information
SHURE THEATRE:
Performance Network Theatre
6/12-7/20/2014
Other Desert Cities
Jon Robin Baitz
; dir: David Wolber.
Click Here for More Information
PIPPIN
LAKE SUPERIOR THEATRE
7/9-7/20/2014
Once upon a time, a young prince longed to discover the secret of true happiness and fulfillment. He sought it in the glories of the battlefield, the temptations of the flesh and the intrigues of political power (after disposing of his father King Charlemagne the Great). In the end, he found it in the simple pleasures of home and family. PIPPIN is a hip, tongue-in-cheek, anachronistic fairy tale that captivated Broadway audiences and continues to appeal to the young at heart everywhere (the show has become a staple on high school and college campuses). The energetic pop-influenced score by three-time Oscar®-winning composer/lyricist
Stephen Schwartz
(GODSPELL, CHILDREN OF EDEN, and the animated films Pocahontas, The Hunchback Of Notre Dame and The Prince Of Egypt) bursts with one showstopping number after another, from soaring ballads to infectious dance numbers. Featuring a strong ensemble cast and a show-stealing song-and-dance narrator, PIPPIN is equally effective as an intimate, black-box production (as envisioned by the authors) or as original director/choreographer Bob Fosse's splashy, dance-driven spectacle, which included some of the most brilliant staging in Broadway history.
Click Here for More Information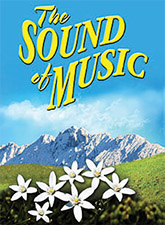 THE SOUND OF MUSIC
Hope Summer Repertory Theatre
6/13-8/7/2014
The final collaboration between Rodgers & Hammerstein was destined to become the world's most beloved musical. When a postulant proves too high-spirited for the religious life, she is dispatched to serve as governess for the seven children of a widowed naval Captain. Her growing rapport with the youngsters, coupled with her generosity of spirit, gradually captures the heart of the stern Captain, and they marry. Upon returning from their honeymoon they discover that Austria has been invaded by the Nazis, who demand the Captain's immediate service in their navy. The family's narrow escape over the mountains to Switzerland on the eve of World War II provides one of the most thrilling and inspirational finales ever presented in the theatre. The motion picture version remains the most popular movie musical of all time.Music by Rodgers, Richard; Lyrics by
Oscar Hammerstein
II; Book by
Howard Lindsay
&
Russel Crouse
; Suggested by
Click Here for More Information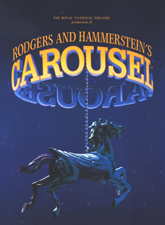 CAROUSEL
The Encore Musical Theatre
7/10-8/10/2014
In a Maine coastal village toward the end of the 19th century, the swaggering, carefree carnival barker, Billy Bigelow, captivates and marries the naive millworker, Julie Jordan. Billy loses his job just as he learns that Julie is pregnant and, desperately intent upon providing a decent life for his family, he is coerced into being an accomplice to a robbery. Caught in the act and facing the certainty of prison, he takes his own life and is sent 'up there.' Billy is allowed to return to earth for one day fifteen years later, and he encounters the daughter he never knew. She is a lonely, friendless teenager, her father's reputation as a thief and bully having haunted her throughout her young life. How Billy instills in both the child and her mother a sense of hope and dignity is a dramatic testimony to the power of love. It's easy to understand why, of all the shows they created, CAROUSEL was Rodgers & Hammerstein's personal favorite.Music by Rodgers, Richard; Book by
Oscar Hammerstein
II; Lyrics by
Oscar Hammerstein
II; Based on the Play LILIOM by Ferenc Molnar; As adapted by
Benjamin F. Glazer
; Original Dances by
Agnes de Mille
Click Here for More Information
Williamston Theatre
7/10-8/17/2014
The Big Bang
Boyd Graham
; book:
Jed Feuer
; lyrics:
Boyd Graham
; dir:
Rob Roznowski
.
Click Here for More Information
View All Show Listings for Detroit
Click Here to View BroadwayWorld.com Detroit Calendar
Related Articles
From This Author BWW