Now Playing Onstage in Connecticut - Week of 8/03/2014
View All Show Listings for Connecticut
Click Here to View BroadwayWorld.com Connecticut Calendar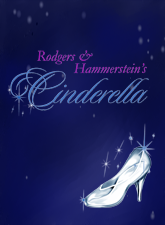 CINDERELLA
Camp Chateaugay
8/9-8/9/2014
The timeless enchantment of a magical fairy tale is reborn with the Rodgers & Hammerstein hallmarks of originality, charm and elegance. Originally presented on television in 1957 starring
Julie Andrews
, Rodgers & Hammerstein's CINDERELLA was the most widely viewed program in the history of the medium. Its recreation in 1965 starring
Lesley
Ann Warren
was no less successful in transporting a new generation to the miraculous kingdom of dreams-come-true, and so was a second remake in 1997, which starred Brandy as Cinderella and
Whitney Houston
as her Fairy Godmother. As adapted for the stage, with great warmth and more than a touch of hilarity, the hearts of children and adults alike still soar when the slipper fits.Music by Rodgers, Richard; Book by
Oscar Hammerstein
II; Lyrics by
Oscar Hammerstein
II
Click Here for More Information
MONTY PYTHON'S SPAMALOT
Off-Beat Players
8/6-8/9/2014
Click Here for More Information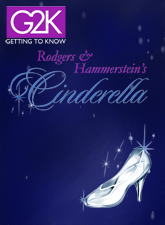 G2K CINDERELLA
Square Foot Theatre
8/6-8/9/2014
The 'G2K' Getting To Know Series: Uniquely adapted musicals specifically for youth performers. The timeless enchantment of a magical fairy tale is reborn with the
Rodgers & Hammerstein
hallmarks of originality, charm and elegance. Originally presented on television in 1957 starring
Julie Andrews
,
Rodgers & Hammerstein
's CINDERELLA was the most widely viewed program in the history of the medium. Its recreation in 1965 starring
Lesley
Ann Warren
was no less successful in transporting a new generation to the miraculous kingdom of dreams-come-true, and so was a second remake in 1997, which starred Brandy as Cinderella and
Whitney Houston
as her Fairy Godmother. As adapted for the stage, with great warmth and more than a touch of hilarity, the hearts of children and adults alike still soar when the slipper fits. In this specially created G2K version, all the beloved songs and familiar characters are present and accounted for. However, the entire script has been condensed to better suit young attention spans, and the plot has been slightly altered so as to highlight some important lessons that exist in this timeless tale. Music by Rodgers, Richard; Book and Lyrics by
Oscar Hammerstein
II
Click Here for More Information
GODSPELL-2012 REVISED VERSION
CIRILLO SUMMER THEATRE
8/1-8/9/2014
Click Here for More Information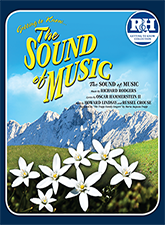 GETTING TO KNOW... THE SOUND OF MUSIC
TheatreWorks Kids - Creative Arts Center of New Milford
8/8-8/10/2014
The Getting To Know Series: Uniquely adapted musicals specifically for youth performers. The final collaboration between Rodgers & Hammerstein was destined to become the world's most beloved musical. When a postulant proves too high-spirited for the religious life, she is dispatched to serve as governess for the seven children of a widowed naval Captain. Her growing rapport with the youngsters, coupled with her generosity of spirit, gradually captures the heart of the stern Captain, and they marry. Upon returning from their honeymoon they discover that Austria has been invaded by the Nazis, who demand the Captain's immediate service in their navy. The family's narrow escape over the mountains to Switzerland on the eve of World War II provides one of the most thrilling and inspirational finales ever presented in the theatre. The motion picture version remains the most popular movie musical of all time. In this adaptation for pre-high school students, the content has been edited to better suit younger attention spans, but all the elements that make this show a classic are still in place. You and your students will be enchanted by the timeless story and the dazzling score, while at the same time learning about theater and its production.Music by Rodgers, Richard; Lyrics by
Oscar Hammerstein
II; Book by
Howard Lindsay
&
Russel Crouse
; Adapted by
Tom Briggs
& Timothy
Allen McDonald
; Suggested by
Click Here for More Information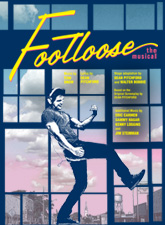 FOOTLOOSE
East Lyme Regional Theater
8/8-8/10/2014
One of the most explosive movie musicals in recent memory bursts onto the live stage with exhilarating results. When Ren and his mother move from Chicago to a small farming town, Ren is prepared for the inevitable adjustment period at his new high school. What he isn't prepared for are the rigorous local edicts, including a ban on dancing instituted by the local preacher, determined to exercise the control over the town's youth that he cannot command in his own home. When the reverend's rebellious daughter sets her sights on Ren, her roughneck boyfriend tries to sabotage Ren's reputation, with many of the locals eager to believe the worst about the new kid. The heartfelt story that emerges is of a father longing for the son he lost and of a young man aching for the father who walked out on him. To the rockin' rhythm of its Oscar and Tony-nominated top 40 score (the soundtrack album reached number one on the Billboard charts and has sold over 15 million copies!) and augmented with dynamic new songs for the stage musical, FOOTLOOSE celebrates the wisdom of listening to young people, guiding them with a warm heart and an open mind.Music by
Tom Snow
; Lyrics by
Dean Pitchford
; Stage Adaptation by
Dean Pitchford
and
Walter Bobbie
; Based on the original screenplay by
Dean Pitchford
; Additional Music by
Eric Carmen
,
Sammy Hagar
,
Kenny Loggins
and
Jim Steinman
Click Here for More Information
THE MUSIC MAN
CURTAIN CALL
8/7-8/16/2014
An affectionate paean to Smalltown, U.S.A. of a bygone era,
Meredith Willson
's THE MUSIC MAN follows fast-talking traveling salesman Harold Hill as he cons the people of River City, Iowa into buying instruments and uniforms for a boys' band he vows to organize - this despite the fact he doesn't know a trombone from a treble clef. His plans to skip town with the cash are foiled when he falls for Marian the librarian, who transforms him into a respectable citizen by curtain's fall. Perfect for professional theatres, community groups, summer stock and schools alike, this award-winning, critically acclaimed Broadway classic is an all-American institution, thanks to is quirky characters, charmingly predictable dramatic situations, and one-of-a-kind, nostalgic score of rousing marches, barbershop quartets and sentimental ballads which have become popular standards. The cast features a soaring soprano ingenue, parts for young performers and children, and one of the musical theatre's treasures, a tour de force leading role for a charismatic actor who doesn't need to be a trained singer. By turns wicked, funny, warm, romantic and touching, THE MUSIC MAN is family entertainment at its best.
Click Here for More Information
THE 25TH ANNUAL PUTNAM COUNTY SPELLING BEE
LITTLE THEATRE OF MANCHESTER
8/8-8/17/2014
Six young people in the throes of puberty, overseen by grown-ups who barely managed to escape childhood themselves, learn that winning isn't everything and that losing doesn't necessarily make you a loser.THE 25TH ANNUAL PUTNAM COUNTY SPELLING BEE is a hilarious tale of overachievers' angst chronicling the experience of six adolescent outsiders vying for the spelling championship of a lifetime. The show's Tony Award winning creative team has created the unlikeliest of hit musicals about the unlikeliest of heroes: a quirky yet charming cast of outsiders for whom a spelling bee is the one place where they can stand out and fit in at the same time.
Click Here for More Information
THE IMPRACTICALITY OF MODERN-DAY MASTODONS
Hole in the Wall Theater
8/1-8/23/2014
When everyone becomes what they wanted to be when they grew up, the world is suddenly full of astronauts, ballerinas, and one bewildered mastodon. A brand-new, off-beat comedy about ambition, vocation, and impractical beasts by Rachel Teagle, featuring a kinetic sculpture by Anne Cubberly.
Click Here for More Information
THE ADDAMS FAMILY
Connecticut Cabaret Theatre
7/25-8/30/2014
Click Here for More Information
FIDDLER ON THE ROOF
GOODSPEED OPERA HOUSE
6/27-9/13/2014
In the little village of Anatevka, Tevye, a poor dairyman, tries to instill in his five daughters the traditions of his tight-knit Jewish community in the face of changing social mores and the growing anti-Semitism of Czarist Russia. Rich in historical and ethnic detail, FIDDLER ON THE ROOF has touched audiences around the world with its humor, warmth and honesty. The universal theme of tradition cuts across barriers of race, class, nationality and religion, leaving audiences crying tears of laughter, joy and sadness.The show features a star turn in Tevye, among the most memorable roles in musical theatre. Original director/choreographer
Jerome Robbins
' staging is legendary, and available from MTI in a comprehensive choreographic guide. Its celebrated score by
Jerry Bock
and
Sheldon Harnick
, features songs loved the world over: "Sunrise, Sunset," "If I Were A Rich Man" and "Matchmaker," to name a few. FIDDLER ON THE ROOF is simply Broadway at its very best.
Click Here for More Information
View All Show Listings for Connecticut
Click Here to View BroadwayWorld.com Connecticut Calendar
Related Articles
From This Author BWW