Now Playing Onstage in Connecticut - Week of 11/18/2012
View All Show Listings for Connecticut
Click Here to View BroadwayWorld.com Connecticut Calendar
WINGS, THE MUSICAL
The Spirit of Broadway Theater
10/24-11/25/2012
In her adventurous youth, Emily was an aviatrix who fearlessly walked on the wings of the family biplane. Just as she once plummeted dizzyingly through space, she is now falling through inner space as the result of a stroke. This extraordinary musical takes us inside Emily's mind as this gallant woman gropes her way toward the cave of memory, away from the scrambled words and short-circuited thoughts that hold her captive. With breathtaking simplicity, WINGS charts Emily's hesitant recovery as she begins regaining the vocabulary to accompany her reawakened emotions. But a relapse hurls her back into the void, this time to face death. In this musical's exultant view, however, Emily has merely taken flight once again, the curiosity and bravery that prompted her girlish exploits having seized her anew.
Click Here for More Information
---
DEAD MAN'S CELL PHONE
The Brookfield Theatre for the Arts
11/16-12/1/2012
DEAD MAN'S CELL PHONE by
Sarah Ruhl
Directed by Alicia Dempster The Brookfield Theatre for the Arts announces their final show of the 2012 season, the comedy, Dead Man's Cell Phone, written by
Sarah Ruhl
and directed by Alicia Dempster. While at a cafe, a man dies but his cell phone will not stop ringing. The woman at the next table answers his ringing phone and is soon playing comforter to the man's grieving friends and family. In the course of meeting these people, she falls in love with the dead man's brother and becomes ensnarled in the dead man's bizarre life. Dead Man's Cell Phone is an imaginative comedy by award winning playwright and Pulitzer Prize finalist
Sarah Ruhl
. The play tells the tale of a woman forced to confront her assumptions about morality, redemption and the need to connect in a technologically-obsessed world. The Off-Broadway production was a starring vehicle for Mary
Louise Parker
and the play had an extended run at Chicago's
Steppenwolf Theatre
in 2008.
Click Here for More Information
---
SOMETHING'S AFOOT
Goodspeed Musicals
10/5-12/9/2012
An old English mansion. A raging thunderstorm. Ten strangers. Murder, mystery, music and comedy abound when the guests disappear one by one – knocked off by cleverly fiendish devices. Join the fun as Miss Tweed the amateur sleuth sets out to solve the crimes…but the butler didn't do it! With songs like "I Owe It All To
Agatha Christie
," it's a zany whodunit for all to enjoy. PERFORMANCE SCHEDULE Wed/Thurs 2:00pm & 7:30 pm Fri 8:00 pm Sat 3:00 & 8:00 pm Sun 2:00 & 6:30 pm
Click Here for More Information
---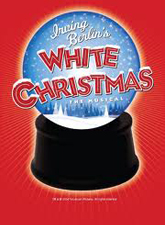 WHITE CHRISTMAS
Landmark Community Theatre
11/23-12/9/2012
Based on the beloved, timeless film, this heartwarming musical adaptation features seventeen
Irving Berlin
songs and a book by
David Ives
and
Paul Blake
. Veterans Bob Wallace and Phil Davis have a successful song-and-dance act after World War II. With romance in mind, the two follow a duo of beautiful singing sisters en route to their Christmas show at a Vermont lodge, which just happens to be owned by Bob and Phil's former army commander. The dazzling score features well known standards including Blue Skies, I Love A Piano, How Deep Is the Ocean and the perennial favorite, White Christmas. WHITE CHRISTMAS is an uplifting musical worthy of year-round productions.Music and Lyrics by
Irving Berlin
; Based Upon the
Paramount Pictures
Film Written For the Screen by
Norman Krasna
,
Norman Panama
and
Melvin Frank
; Book by
David Ives
&
Paul Blake
For more information on Landmark Community Theatre, click hereFor more information on White Christmas, click here
Click Here for More Information
---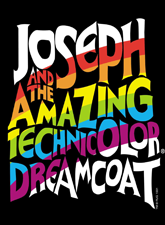 JOSEPH...DREAMCOAT (93' U.K. TOUR W/OPTIONAL `MEGAMIX`)
Curtain Call, Inc
11/16-12/15/2012
The Biblical saga of Joseph and his coat of many colors comes to vibrant life in this delightful musical parable. Joseph, his father's favorite son, is a boy blessed with prophetic dreams. When he is sold into slavery by his jealous brothers and taken to Egypt, Joseph endures a series of adventures in which his spirit and humanity are continually challenged. He is purchased by Potiphar where thwarting advances from Potiphar's wife lands him in jail. When news of Joseph's gift to interpret dreams reaches the Pharaoh (wryly and riotously depicted as Elvis), Joseph is well on his way to becoming second in command. Eventually his brothers, having suffered greatly, unknowingly find themselves groveling at the feet of the brother they betrayed but no longer recognize. After testing their integrity, Joseph reveals himself leading to a heartfelt reconciliation of the sons of Israel. Set to an engaging cornucopia of musical styles, from country-western and calypso to bubble-gum pop and rock 'n' roll, this Old Testament tale emerges both timely and timeless. This version of JOSEPH?DREAMCOAT features extended songs and dances. The Megamix is available as a separate rental with this version. Lyrics by
Tim Rice
; Music by
Andrew Lloyd Webber
For more information on Curtain Call, Inc, click hereFor more information on Joseph...Dreamcoat (93' U.K. Tour w/Optional `Megamix`), click here
Click Here for More Information
---
View All Show Listings for Connecticut
Click Here to View BroadwayWorld.com Connecticut Calendar
Related Articles
From This Author BWW