Now Playing Onstage in Connecticut - Week of 10/23/2016
View All Show Listings for Connecticut
Click Here to View BroadwayWorld.com Connecticut Calendar
THE SHINING
The Ridgefield Playhouse
10/26-10/26/2016
Navigate the maze of Stanley Kubrick's haunting classic with exclusive commentary by Turner Classic Movies. Heeeere's Johnny…back on the big screen! Fathom Events, Turner Classic Movies and Warner Bros. Entertainment invite you to relive Stanley Kubrick's masterpiece of modern horror, The Shining (1980), when it returns toselect cinemas nationwide for a special event on Wednesday, October 26. From a script he co-adapted from the Stephen King novel, director Stanley Kubrick melds vivid performances, menacing settings, dreamlike tracking shots and shock after shock into a milestone macabre. In a signature role, Jack Nicholson ("Heeeere's Johnny!") plays Jack Torrance, who's come to the elegant, isolated Overlook Hotel, as the off-season caretaker with his wife (Shelley Duvall) and son (Danny Lloyd). Torrance has never been there before – or has he? The answer lies in a ghostly time warp of madness and murder.
Click Here for More Information
NATIONAL THEATRE OF LONDON ENCORE IN HD: THE THREEPENNY OPERA
The Ridgefield Playhouse
10/28-10/28/2016
A darkly comic new take on Brecht and Weill's raucous musical broadcast live from the stage of the National Theatre. London scrubs up for the coronation. The thieves are on the make, the whores on the pull, the police cutting deals to keep it all out of sight. Mr and Mrs Peachum are looking forward to a bumper day in the beggary business, but their daughter didn't come home last night and it's all about to kick off…
Click Here for More Information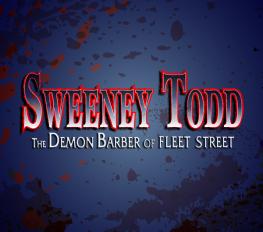 SWEENEY TODD
CONNECTICUT THEATRE COMPANY
10/14-10/30/2016
Click Here for More Information
A GENTLEMAN'S GUIDE TO LOVE & MURDER
Bushnell Center for the Performing Arts [Belding Theater]
10/25-10/30/2016
Getting away with murder can be so much fun... and there's no better proof than the knock-'em-dead hit show that's earned unanimous raves and won the 2014 Tony Award for BEST MUSICAL—A GENTLEMAN'S GUIDE TO LOVE & MURDER! As one most gentlemanly NPR critic put it, "I'VE NEVER LAUGHED SO HARD AT A BROADWAY MUSICAL!" GENTLEMAN'S GUIDE tells the uproarious story of Monty Navarro, an heir to a family fortune who sets out to jump the line of succession by—you guessed it—eliminating the eight pesky relatives who stand in his way. All the while, Monty has to juggle his mistress (she's after more than just love), his fiancee (she's his cousin but who's keeping track?), and the constant threat of landing behind bars! Of course, it will all be worth it if he can slay his way to his inheritance... and be done in time for tea. The Hollywood Reporter raves, "GENTLEMAN'S GUIDE RESTORES OUR FAITH IN MUSICAL COMEDY" and The New York Times cheers, "IT WILL LIFT THE HEARTS OF ALL THOSE WHO'VE BEEN PINING FOR WHAT SOMETIMES SEEMS A LOST ART FORM." Kindly get your tickets now for the new musical that will have you dying with laughter!
Click Here for More Information
DREAMGIRLS
Landmark Community Theatre @ Thomaston Opera House
10/15-10/30/2016
Dreamgirls is a Broadway musical, with music by Henry Krieger and lyrics and book by Tom Eyen. Based upon the show business aspirations and successes of R&B acts such as The Supremes, The Shirelles, James Brown, Jackie Wilson, and others. The musical follows the story of a young female singing trio from Chicago, Illinois called "The Dreams", who gets their big break at an amateur competition as 1960s Motown music becomes popular with both white and black audiences. Things begin to spin out of control when their opportunistic show business promoter demotes the overweight lead singer in favor of one of the more glamorous backup singers.
Click Here for More Information
THE BEWITCHINGLY SCRUMPTIOUS AND EXTRAORDINARY MISTER TRICK & MRS. TREAT
Pantochino Productions Inc.
10/21-10/30/2016
Award-winning Pantochino Productions Inc. presents this deliciously quirky and kooky new musical which spins a fantastical tale of these unlikely neighbors, one who loved to trick and one who loved to treat. A delightfully sweet and visually stunning Halloween experience for the entire family! Fridays at 7:30pm, Saturdays at 2 & 5:30pm, Sundays at 2pm. Book & Lyrics by Bert Bernardi. Music by Justin Rugg.
Click Here for More Information
THE SCARLET LETTER
The Vagabond Theatre Company
10/28-10/30/2016
The Vagabond Theatre Company of Greater Bridgeport (VTC) proudly presents their inaugural production: The Scarlet Letter - By Phyllis Nagy adapted from the novel by Nathaniel Hawthorne A VTC Community Production, Directed by Tanya Feduik-Smith. Performances at Gonzaga Auditorium on the campus of Fairfield Univ. Fri & Sat 7 pm / Sun 5 pm. (Additional Performances for Nov 4, 5, 6 Pending) This is not your English teacher's The Scarlet Letter. Set in Puritan-era Boston, this brilliant, unique adaptation of the classic novel has a decidedly contemporary slant. While preserving the familiar story of Hester Prynne, Roger Chillingworth and Arthur Dimmesdale, the manner in which it addresses the tale is almost a feminist deconstruction of this American Literary Classic. Told from the perspective of the now adult Pearl, Hester's story poses the question: Do the Puritanical labels others thrust upon us have power over us if we refuse to embrace their scorn? Come decide the answer for yourself.
Click Here for More Information
NATIONAL THEATRE OF LONDON ENCORE IN HD: FRANKENSTEIN
The Ridgefield Playhouse
10/31-10/31/2016
Directed by Academy Award®-winner Danny Boyle (Trainspotting, Slumdog Millionaire, Steve Jobs), this thrilling production features Benedict Cumberbatch (BBC's Sherlock, The Imitation Game) and Jonny Lee Miller (CBS's Elementary, Trainspotting) alternating roles as Victor Frankenstein and his creation. The production was a sell-out hit at the National Theatre in 2011, and the broadcast has since become an international sensation, experienced by over half a million people in cinemas around the world. Childlike in his innocence but grotesque in form, Frankenstein's bewildered Creature is cast out into a hostile universe by his horror-struck maker. Meeting with cruelty wherever he goes, the friendless Creature, increasingly desperate and vengeful, determines to track down his creator and strike a terrifying deal. Urgent concerns of scientific responsibility, parental neglect, cognitive development and the nature of good and evil are embedded within this thrilling and deeply disturbing classic gothic tale.
Click Here for More Information
THE OLDEST PROFESSION
Connecticut Cabaret Theatre
10/7-11/5/2016
Five aging practitioners of the oldest profession are faced with a diminishing clientele, increased competition for their niche market, and aching joints. With wit, compassion, and humor, they struggle to find and learn new tricks as they fight to stay in the Life. The Oldest Profession runs every Friday and Saturday at 8:00pm from October 7th thru November 5th, 2016. Doors open at 7:15pm. Tickets are now on sale. ALL MAJOR CREDIT CARDS are accepted. To purchase tickets, please call the box office at 860-829-1248. Reservations are recommended. Ticket price $30.00 (plus tax). For more information, visit our website: www.ctcabaret.com The Connecticut Cabaret Theatre is located at 31 Webster Square Road, just off Route 9 (exit 22: Mill Street) and the Berlin Turnpike. Visit the website for detailed directions. The theatre's motto is "BRING YOUR OWN". Presented cabaret-style, patrons are welcome to bring whatever they like to eat or drink with them. They also can enjoy a dessert bar that has a variety of treats to purchase. A Comedy Written by Paula Vogel Directed by Kris McMurray
Click Here for More Information
NUEVO CALIFORNIA
Connecticut Repertory Theatre
10/27-11/6/2016
Allan Havis, Bernardo Solano; dir: Richard Ruiz.
Click Here for More Information
NUEVO CALIFORNIA
Connecticut Repertory Theatre
10/27-11/6/2016
Allan Havis, Bernardo Solano; dir: Richard Ruiz.
Click Here for More Information
GLENGARRY GLEN ROSS (ALL FEMALE CAST)
Dressing Room Theatre
10/20-11/6/2016
The play shows parts of two days in the lives of four desperate Chicago real estate agents who are prepared to engage in any number of unethical, illegal acts—from lies and flattery to bribery, threats, intimidation and burglary—to sell undesirable real estate to unwitting prospective buyers. It is based on Mamet's experience having previously worked in a similar office. The language of the play is raw according to Ursone - definitely rated R. Additionally, this fast-paced play will be presented without intermission - running time 85 minutes.
Click Here for More Information
NUEVO CALIFORNIA
Connecticut Repertory Theatre
10/27-11/6/2016
The wall between Mexico and the United States may seem like it is ripped from today's headlines, but clear back in 1998, playwrights Solano and Havis interviewed over 200 residents of San Diego, Tijuana, and Mexicali asking a simple question, "Would we be better off with or without a wall between the two countries?" The result is this prescient futuristic fantasy. It's 2028, an earthquake has wiped out L.A. and Orange County. A Mexican-American pope comes to the region to bless the demolition of the border wall inspiring murder; mystery and a budding bicultural romance. Is it possible that this community born fantasy is becoming tomorrow's reality?
Click Here for More Information
SATURDAY NIGHT FEVER
Palace Theatre
10/21-11/12/2016
Click Here for More Information
ZELLER & SQUIRES- DELIGHTFUL DIFFERENCES,AN EVENING OF CT SHORT PLAYS
Lyric Hall Theater
10/14-11/12/2016
"Zeller & Squires - Delightful Differences: An Evening of One-Act Plays by Ct. Playwrights" at the historical Lyric Hall in New Haven, CT., 827 Whalley Avenue, New Haven, CT. Oct 14 & 15 and Nov 4 & 5, 11 & 12 at 8:00pm Cabaret-style Seating. Tickets: (203) 389-8885 www.lyrichallnewhaven.com
Click Here for More Information
TENDERLY
Ivoryton Playhouse
10/26-11/13/2016
Click Here for More Information
AUGUST WILSON'S THE PIANO LESSON
Hartford Stage
10/13-11/13/2016
August Wilson; dir: Jade King Carroll.
Click Here for More Information
AUGUST WILSON'S THE PIANO LESSON
Hartford Stage
10/13-11/13/2016
August Wilson; dir: Jade King Carroll.
Click Here for More Information
RELATIVITY
TheaterWorks
10/7-11/20/2016
Starring ACADEMY AWARD WINNER RICHARD DREYFUSS AS ALBERT EINSTEIN In 1902 Albert and Mileva Einstein had a baby daughter. After 1904, she was never seen or spoken of again. When a young reporter confronts Einstein years later in Princeton, Einstein must face his greatest challenge: his past. RELATIVITY explores the bonds of family and the cost of genius. To be a great man, does one first need to be a good man? From the playwright that brought you FREUD'S LAST SESSION, DANCING LESSONS, and BECOMING DR. RUTH.
Click Here for More Information
CHASING RAINBOWS
The Goodspeed
9/16-11/27/2016
An awkward girl with a golden voice blossoms into Judy Garland in the inspirational new musical about the bumpy road to "Oz." The future superstar's complicated childhood comes alive with heartbreak, hope and the music that made her famous. "I Can't Give You Anything But Love," "You Made Me Love You" and "Over the Rainbow" sweeten the story of Judy striving to hold onto her family. A love letter to gifted underdogs who reach high—and how the dreams that you dare to dream really do come true.
Click Here for More Information
View All Show Listings for Connecticut
Click Here to View BroadwayWorld.com Connecticut Calendar
Related Articles View More Connecticut

Stories

Shows
More Hot Stories For You