Now Playing Onstage in Charlotte - Week of 7/20/2014
View All Show Listings for Charlotte
Click Here to View BroadwayWorld.com Charlotte Calendar
NEXT FALL
Lee Street theatre
7/17-7/26/2014
Geoffrey Nauffts
' NEXT FALL takes a witty and provocative look at faith, commitment and unconditional love. While the play's central story focuses on the five-year relationship between Adam and Luke, NEXT FALL goes beyond a typical love story. This timely and compelling new American play forces us all to examine what it means to "believe" and what it might cost us not to.
Click Here for More Information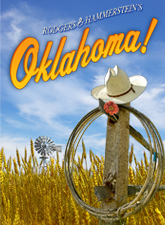 OKLAHOMA!
Uwharrie Players
7/25-8/3/2014
Rodgers & Hammerstein's first collaboration remains, in many ways, their most innovative, having set the standards and established the rules of musical theatre still being followed today. Set in a Western Indian territory just after the turn of the century, the high-spirited rivalry between the local farmers and cowboys provides the colorful background against which Curly, a handsome cowboy, and Laurey, a winsome farm girl, play out their love story. Although the road to true love never runs smooth, with these two headstrong romantics holding the reins, love's journey is as bumpy as a surrey ride down a country road. That they will succeed in making a new life together we have no doubt, and that this new life will begin in a brand-new state provides the ultimate climax to the triumphant OKLAHOMA!Music by Rodgers, Richard; Book by
Oscar Hammerstein
II; Lyrics by
Oscar Hammerstein
II; Original Dances by
Agnes de Mille
; Based on the play `Green Grow the Lilacs` by
Lynn Riggs
Click Here for More Information
Actor's Theatre of Charlotte
7/17-8/9/2014
Dream A Little Dream
Denny Doherty
,
Paul Ledoux
; dir: Tod A. Kubo.
Click Here for More Information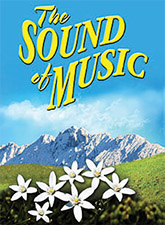 THE SOUND OF MUSIC
RSVP Community Theatre
7/25-8/10/2014
The final collaboration between Rodgers & Hammerstein was destined to become the world's most beloved musical. When a postulant proves too high-spirited for the religious life, she is dispatched to serve as governess for the seven children of a widowed naval Captain. Her growing rapport with the youngsters, coupled with her generosity of spirit, gradually captures the heart of the stern Captain, and they marry. Upon returning from their honeymoon they discover that Austria has been invaded by the Nazis, who demand the Captain's immediate service in their navy. The family's narrow escape over the mountains to Switzerland on the eve of World War II provides one of the most thrilling and inspirational finales ever presented in the theatre. The motion picture version remains the most popular movie musical of all time.Music by Rodgers, Richard; Lyrics by
Oscar Hammerstein
II; Book by
Howard Lindsay
&
Russel Crouse
; Suggested by
Click Here for More Information
HOW I BECAME A PIRATE
Lost Colony
6/17-8/13/2014
Click Here for More Information
View All Show Listings for Charlotte
Click Here to View BroadwayWorld.com Charlotte Calendar
Related Articles
From This Author BWW