Latest Articles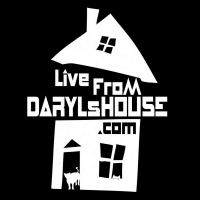 AXS TV Launches 14 Episodes of LIVE FROM DARYL'S HOUSE
by TV News Desk - March 31, 2020
 AXS TV announced today that the network is airing 14 episodes of the multi-award-winning music series Live From Daryl's Housea?"premiering on Sunday, April 19 at 9 p.m. ET/6 p.m. PT. AXS TV has curated a roster of the popular series' episodes, highlighting an eclectic blend of artists that will app...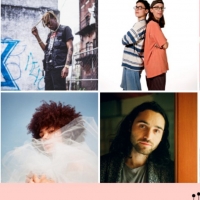 Side Door Announces The 'Side Door to SXSW' Tour
by TV News Desk - February 19, 2020
 Side Door today announces the Side Door to SXSW tour – 8 showcasing artists touring down to Austin, TX for this year's SXSW conference (all dates below). Partner, GRLwood, Mir Fontane, Madison McFerrin, WHOOP-Szo, KAINA, Sen Morimoto and Hayfitz will head out on the road starting March 9, on curate...

The 5th Annual SOURCE360 Conference and Festival Returns to Brooklyn This September
by TV News Desk - August 21, 2018
L. Londell McMillan, Chairman of The Source Magazine and Northstar Charities has announced The 5th Annual SOURCE360 Conference and Festival will take place, once again, in Brooklyn, New York, September 6-9. The 4-day conference and festival is mostly free to the public. Selected ticketed events are ...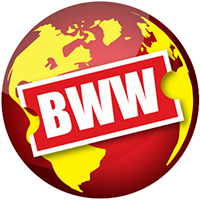 Bringing Good Cheer to Flint - Flint Town "Back to School" Carnival
by BWW News Desk - August 03, 2018
The National Clean Water Collective (NCWC), Napoli Shkolnik PLLC, NorthStar Social Justice Law Group and Darley are excited to host the Flint Town 'Back to School' Carnival being held at the Berston Field House, 3300 North Saginaw Street, Flint, MI 48505 on August 4, 2018 from 11:00AM-4:00PM. The...

Americana Singer/Songwriter Don Gallardo Set To Release New Album This April
by TV News Desk - February 05, 2018
Nashville-based Americana singer-songwriter Don Gallardo is set to release his next album, Still Here, on April 27, 2018 through Rock Ridge Music (with distribution via ADA).  With music that walks the line between Americana, folk, and roots-rock, mining the influence of classic 1970s singer-songwri...