Now Playing Onstage in Detroit - Week of 11/04/2012
View All Show Listings for Detroit
Click Here to View BroadwayWorld.com Detroit Calendar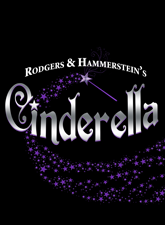 CINDERELLA (ENCHANTED EDITION)
Greenville High School
11/8-11/10/2012
The timeless enchantment of a magical fairy tale is reborn with the Rodgers & Hammerstein hallmarks of originality, charm and elegance. Originally presented on television in 1957 starring
Julie Andrews
, Rodgers & Hammerstein's CINDERELLA was the most widely viewed program in the history of the medium. Its recreation in 1965 starring
Lesley
Ann Warren
was no less successful in transporting a new generation to the miraculous kingdom of dreams-come-true, and so was a second remake in 1997, which starred Brandy as Cinderella and
Whitney Houston
as her Fairy Godmother. As adapted for the stage, with great warmth and more than a touch of hilarity, the hearts of children and adults alike still soar when the slipper fits. This Enchanted Edition is based on the 1997 teleplay.Music by Rodgers, Richard; Book and Lyrics by
Oscar Hammerstein
II; Adapted for the Stage by
Tom Briggs
; From the Teleplay by
Robert L. Freedman
For more information on Greenville High School, click hereFor more information on Cinderella (Enchanted Edition), click here
Click Here for More Information
---
RAGTIME
PIONEER HIGH SCHOOL
11/3-11/11/2012
Called by Time Magazine "A triumph for the stage," and by the International Herald Tribune "the best musical in twenty years," this acclaimed musical won 1998 Tony Awards for Best Score, Book and Orchestrations, and won both the Drama Desk and Outer Critics Circle Awards for Best Musical and Best Score. RAGTIME is not only a powerful portrait of life in turn-of-the-century America, but a relevant tale for today. Written by the award-winning composer/lyricist team of
Stephen Flaherty
and
Lynn Ahrens
(ONCE ON THIS ISLAND, SEUSSICAL and LUCKY STIFF), noted playwright
Terrence McNally
, (KISS OF THE SPIDER WOMAN, MASTER CLASS), and based on
E.L. Doctorow
's distinguished novel, the musical intertwines the stories of three extraordinary families, as they confront history's timeless contradictions of wealth and poverty, freedom and prejudice, hope and despair, and what it means to live in America.
Click Here for More Information
---
DISNEY'S BEAUTY AND THE BEAST
LAKEWOOD HIGH SCHOOL
11/8-11/11/2012
Step into the enchanted world of Broadway's modern classic, Disney's BEAUTY AND THE BEAST! Based on the Academy-Award winning animated feature, the stage version includes all of the wonderful songs written by
Alan Menken
and the late
Howard Ashman
along with new songs by Mr. Menken and
Tim Rice
. Your audiences will be transported to the heart of provincial life in a lovely French town. When Maurice becomes lost in the woods on the way to the fair, he seeks shelter in an old castle, but the master of the castle is a horrible beast that takes him captive. Maruice's daughter, Belle, must then give up her freedom to save his life. Belle's taming of the unfortunate Beast and his ultimate transformation back into a handsome prince enthralled Broadway audiences for over 13 years. This "tale as old as time" is filled with spectacular costume and set opportunities, or even more simply staged, Disney's BEAUTY AND THE BEAST offers a great opportunity to bring your entire community together for family theatre at its best.
Click Here for More Information
---
SEUSSICAL
LANSING CATHOLIC CENTRAL HIGH SCHOOL
11/2-11/11/2012
Now one of the most performed shows in America, SEUSSICAL is a fantastical, magical, musical extravaganza! Tony winners
Lynn Ahrens
and
Stephen Flaherty
(LUCKY STIFF, MY FAVORITE YEAR, ONCE ON THIS ISLAND, and RAGTIME) have lovingly brought to life all of our favorite
Dr. Seuss
characters, including Horton the Elephant, The Cat in the Hat, Gertrude McFuzz, lazy Mayzie, and a little boy with a big imagination--Jojo. The colorful characters transport us from the Jungle of Nool to the Circus McGurkus to the invisible world of the Whos.The Cat in the Hat tells the story of Horton, an elephant who discovers a speck of dust containing Whos, including Jojo, a Who child sent off to military school for thinking too many "thinks." Horton faces a double challenge--not only must he protect the Whos from a world of naysayers and dangers, but he must guard an abandoned egg, left to his care by the irresponsible Mayzie La Bird. Although Horton faces ridicule, danger, kidnapping, and a trial, the intrepid Gertrude McFuzz never loses faith in him. Ultimately, the powers of friendship, loyalty, family, and community are challenged and emerge triumphant.SEUSSICAL is fun for the whole family! Performers of all ages will be excited to portray the characters from the familiar
Dr. Seuss
fables. This musical provides wonderful creative opportunities for set, lighting, and costume design.More Ahrens and FlahertyFor complet
Click Here for More Information
---
GODSPELL
STURGIS CIVIC PLAYERS
11/9-11/11/2012
Conceived and originally directed by John Michael Tebelak, with music and new lyrics by
Stephen Schwartz
, GODSPELL is one of the biggest off-Broadway and Broadway successes of all time.Based on the Gospel According to
St. Matthew
, and featuring a sparkling score by
Stephen Schwartz
, GODSPELL boasts a string of well-loved songs, led by the international hit, "Day By Day." As the cast performs "Prepare Ye The Way Of The Lord," "Learn Your Lessons Well," "All For The Best," "All Good Gifts," "Turn Back, O Man" and "By My Side," the parables of Jesus Christ come humanly and hearteningly to life.Drawing from various theatrical traditions, such as clowning, pantomime, charades, acrobatics and vaudeville, GODSPELL is a groundbreaking and unique reflection on the life of Jesus, with a message of kindness, tolerance and love.GODSPELL RETURNS Visit the official Godpell on Broadway site for tickets and more information on this new production.
Click Here for More Information
---
THE SCARLET PIMPERNEL
Central Michigan University,
Bush Theatre
11/7-11/11/2012
Written by
Nan Knighton
(book and lyrics) and
Frank Wildhorn
(music); based on the novel by
Baroness Orczy
- Directed by Annette Thornton An astonishing tale of adventure where romance and intrigue meet uncommon courage, as an unlikely hero rescues scores from death by guillotine!
Click Here for More Information
---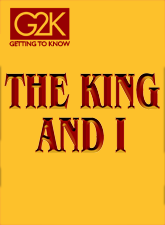 THE KING AND I
Center Stage Jackson
11/2-11/11/2012
The 'G2K' Getting To Know Series: Uniquely adapted musicals specifically for youth performers. East versus West makes for a dramatic, richly textured and ultimately uplifting tale of enormous fascination. It is 1862 in Siam when an English widow,
Anna Leon
owens, and her young son arrive at the Royal Palace in Bangkok, having been summoned by the King to serve as tutor to his many children and wives. The King is largely considered to be a barbarian by those in the West and he seeks Anna's assistance in changing his image, if not his ways. With both keeping a firm grip on their respective traditions and values, Anna and the King grow to understand and, eventually, respect one another, in a truly unique love story. In this adaptation for pre-high school students, the content has been edited to better suit younger attention spans, but all the magic and beauty of the original are still in place. You and your students will be enchanted by the timeless story and the dazzling score, while at the same time learning about theater and its production. PLEASE NOTE: All schools wishing to peruse or perform a G2K musical should apply through theMusic by Rodgers, Richard; Book and Lyrics by
Oscar Hammerstein
IIFor more information on Center Stage Jackson, click hereFor more information on The King and I, click here
Click Here for More Information
---
CHILDREN OF EDEN
DOWNRIVER YOUTH PERFORMING ARTS CENTER
11/9-11/17/2012
From
Stephen Schwartz
("Godspell" and "Pippin") and
John Caird
of "Les Miserables" comes a joyous and inspirational musical about parents, children and faith... not to mention centuries of unresolved family business! brbrFreely based on the story of Genesis, "Children Of Eden" is a frank, heartfelt and often humorous examination of the age-old conflict between parents and children. Adam, Eve, Noah and the "Father" who created them deal with the headstrong, cataclysmic actions of their respective children. The show ultimately delivers a bittersweet but inspiring message: that "the hardest part of love... is letting go."
Click Here for More Information
---
LEGALLY BLONDE
WATERFORD KETTERING HIGH SCHOOL
11/8-11/17/2012
Sorority star Elle Woods doesn't take "no" for an answer. So when her boyfriend dumps her for someone "serious," Elle puts down the credit card, hits the books, and sets out to go where no Delta Nu has gone before: Harvard Law. Along the way, Elle proves that being true to yourself never goes out of style.
Click Here for More Information
---
MEANWHILE BACK ON THE COUCH
Stagecrafters at The Baldwin Theatre
11/2-11/17/2012
Psychiatrist Victor Karleen desperately needs to keep up with his fiancee's expensive tastes. To ease his financial woes, he takes on a new patient who has dreamed up a torrid romance novel and gives the manuscript to Victor. The steamy story ends up with Victor's publisher, who believes it is Victor's work. While the big royalty check seems to be the end of his struggles with money, it is the beginning of a riotous comedy of errors.
Click Here for More Information
---
FIDDLER ON THE ROOF
TRAVERSE CITY CENTRAL HIGH SCHOOL
11/8-11/18/2012
In the
Little Village
of Anatevka, Tevye, a poor dairyman, tries to instill in his five daughters the traditions of his tight-knit Jewish community in the face of changing social mores and the growing anti-Semitism of Czarist Russia. Rich in historical and ethnic detail, FIDDLER ON THE ROOF has touched audiences around the world with its humor, warmth and honesty. The universal theme of tradition cuts across barriers of race, class, nationality and religion, leaving audiences crying tears of laughter, joy and sadness.The show features a star turn in Tevye, among the most memorable roles in musical theatre. Original director/choreographer
Jerome Robbins
' staging is legendary, and available from MTI in a comprehensive choreographic guide. Its celebrated score by
Jerry Bock
and
Sheldon Harnick
, features songs loved the world over: "Sunrise, Sunset," "If I Were A Rich Man" and "Matchmaker," to name a few. FIDDLER ON THE ROOF is simply Broadway at its very best.
Click Here for More Information
---
MEASURE FOR MEASURE
Michigan State University, Department of Theatre
11/9-11/18/2012
By
William Shakespeare
Directed by Christina Traister Hypocrisy and hysteria collide in this satire of religion and duty. One of Shakespeare's darkest comedies and a compelling exploration of morality and mortality. This site-specific production puts audiences up close and personal as neophyte nun Isabella begs for her brother's life from power-hungry Angelo. SITE SPECIFIC LOCATION - TO BE DETERMINED Friday, November 9, 2012 at 8:00pm Saturday, November 10, 2012 at 2:00pm Saturday, November 10, 2012 at 8:00pm *Sunday, November 11, 2012 at 2:00pm Tuesday, November 13, 2012 at 7:30pm Wednesday, November 14, 2012 at 7:30pm **Thursday, November 15, 2012 at 7:30pm Friday, November 16, 2012 at 8:00pm Sunday, November 18, 2012 at 2:00pm *Director Pre-Show Discussion Sunday, November 11, 2012 @ 1:15 PM **Post-Show Discussion on Thursday, November 15, 2012. (Following the performance)
Click Here for More Information
---
SPRING AWAKENING
Varner
Studio Theatre
11/8-11/18/2012
Caught between their sexual urges and society's contradictory teachings, a group of teenagers reveals their alluringly melancholy story of self-discovery and coming-of-age anxiety. The students struggle with the thrilling, complicated and confusing time of their sexual awakening against a repressive 19th-century German background. This haunting and provocative rock-musical is a powerful celebration of youth and rebellion in a daring fusion of morality, sexuality and rock and roll.
Click Here for More Information
---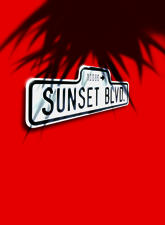 SUNSET BOULEVARD
The Village Players
11/2-11/18/2012
SUNSET BOULEVARD weaves a magnificent tale of faded glory and unfulfilled ambition. Silent movie star Norma Desmond longs for a return to the big screen, having been discarded by tinsel town with the advent of 'talkies.' Her glamour has faded in all but her mind. When she meets struggling Hollywood screen-writer Joe Gillis in dramatic circumstances, their subsequent passionate and volatile relationship leads to an unforeseen and tragic conclusion. Music by
Andrew Lloyd Webber
; Book and Lyrics by
Don Black
&
Christopher Hampton
; Based on the
Billy Wilder
FilmFor more information on The Village Players, click hereFor more information on Sunset Boulevard, click here
Click Here for More Information
---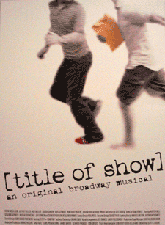 [TITLE OF SHOW] (CLEAN VERSION)
Interlochen Center for the Arts
11/8-11/18/2012
Jeff and Hunter, two struggling writers, hear about a new musical theatre festival. However, the deadline for submissions is a mere three weeks away. With nothing to lose, the pair decides to try to create something new with the help of their friends Susan, Heidi and Larry on the eighty-eights. With the cast in place, Jeff and Hunter begin a conversation about what to write about. Eventually,
Jeff Sugg
ests they write about what to write about. They make a pact to write up until the festival?s deadline and dream about the show changing their lives. [title of show]?taken from the space on the festival?s application form which asks for the [title of show]?follows Hunter and Jeff and their friends on their journey through the gauntlet of creative self-expression. In the span of 90 minutes they write and perform their show at the festival and learn lessons about themselves as people, friends and artists. [title of show] is, above all, a love letter to the musical theatre?a uniquely American art form?and to the joy of collaboration. The musical received a Tony AwardMusic and Lyrics by
Jeff Bowen
; Book by
Hunter Bell
For more information on Interlochen Center for the Arts, click hereFor more information on [title of show] (clean version), click here
Click Here for More Information
---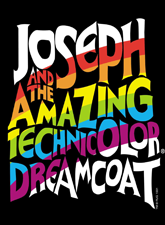 JOSEPH...DREAMCOAT (93' U.K. TOUR W/OPTIONAL `MEGAMIX`)
Players Guild of Dearborn
11/9-12/2/2012
The Biblical saga of Joseph and his coat of many colors comes to vibrant life in this delightful musical parable. Joseph, his father's favorite son, is a boy blessed with prophetic dreams. When he is sold into slavery by his jealous brothers and taken to Egypt, Joseph endures a series of adventures in which his spirit and humanity are continually challenged. He is purchased by Potiphar where thwarting advances from Potiphar's wife lands him in jail. When news of Joseph's gift to interpret dreams reaches the Pharaoh (wryly and riotously depicted as Elvis), Joseph is well on his way to becoming second in command. Eventually his brothers, having suffered greatly, unknowingly find themselves groveling at the feet of the brother they betrayed but no longer recognize. After testing their integrity, Joseph reveals himself leading to a heartfelt reconciliation of the sons of Israel. Set to an engaging cornucopia of musical styles, from country-western and calypso to bubble-gum pop and rock 'n' roll, this Old Testament tale emerges both timely and timeless. This version of JOSEPH?DREAMCOAT features extended songs and dances. The Megamix is available as a separate rental with this version. Lyrics by
Tim Rice
; Music by
Andrew Lloyd Webber
For more information on Players Guild of Dearborn, click hereFor more information on Joseph...Dreamcoat (93' U.K. Tour w/Optional `Megamix`), click here
Click Here for More Information
---
SUPERIOR DONUTS
The Purple Rose Theatre
9/20-12/15/2012
Arthur Przybyszewski has just about given up on everything: a social life, the chance of romance and most of all his family's long standing Chicago donut shop. But when idealistic dreamer, Franco Wicks walks through the door of his vandalized storefront, Arthur realizes through their unlikely friendship that life still has more to offer him. Written by Pulitzer Prize winning playwright
Tracy Letts
(August: Osage County) the comedy-drama Superior Donuts will make you a believer too.
Click Here for More Information
---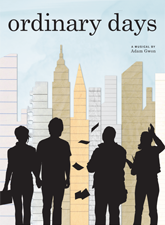 ORDINARY DAYS
Tipping Point Theatre
11/8-12/16/2012
From one of musical theatre's most exciting new composers comes ORDINARY DAYS, a refreshingly honest and funny musical about making real connections in the city that never sleeps (but probably should at some point.) ORDINARY DAYS tells the story of four young New Yorkers whose lives intersect as they search for fulfillment, happiness, love and cabs. Through a score of vibrant and memorable songs, their experiences ring startlingly true to life. ORDINARY DAYS is an original musical for anyone who's ever struggled to appreciate the simple things in a complex place. With equal doses of humor and poignancy, it celebrates how 8.3 million individual stories combine in unexpected ways to make New York City such a unique and extraordinary home. Music and Lyrics by
Adam Gwon
For more information on Tipping Point Theatre, click hereFor more information on Ordinary Days, click here
Click Here for More Information
---
A PARADISE OF FOOLS
Detroit Repertory Theatre
11/1-12/30/2012
A couple of con artists, Francesca and Bernardo, are down on their luck when they discover a dim-witted shoemaker, Calandino, received an inheritance. The swindlers move into action. Bernardo convinces Calandino that he doesn't look well and summons a renown doctor, Francesca in disguise, who determines the shoemaker is suffering from a condition usually reserved fo rwomen, namely he is pregnant. Calandrino begs to have his manhood restored. A request the doctor readily agrees to....for a fee. But the raucous farce is just beginning as other swindlers jump into the fray. In the end, money changes hands, but it isn't clear who swindled whom. Only the audience knows for sure.
Click Here for More Information
---
OTHELLO
The Hilberry Theatre
10/26-1/27/2013
The rapid ascent of the powerful Othello and his breathtaking whirlwind marriage to the beautiful Desdemona is thrilling to watch, but it fractures the jealous Iago. We see him fluctuate easily between the cold-blooded plotting of mayhem and destruction, and the reassuring, "trust me, I love you." By the end, Othello is stripped raw, his emotions exposed and his betrayal complete.
Click Here for More Information
---
View All Show Listings for Detroit
Click Here to View BroadwayWorld.com Detroit Calendar
Related Articles
From This Author BWW