Now Playing Onstage in Connecticut - Week of 10/06/2013
View All Show Listings for Connecticut
Click Here to View BroadwayWorld.com Connecticut Calendar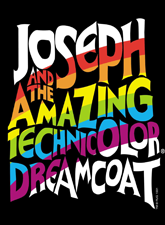 A STREETCAR NAMED DESIRE
Yale Repertory Theatre
9/20-10/12/2013
Tennessee Williams
; dir:
Mark Rucker
.
Click Here for More Information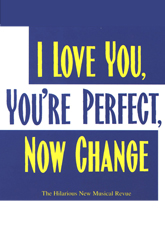 I LOVE YOU, YOU'RE PERFECT, NOW CHANGE
Ivoryton Playhouse
9/25-10/13/2013
This celebration of the mating game takes on the truths and myths behind that contemporary conundrum know as 'the relationship.' Act I explores the journey from dating and waiting to love and marriage, while Act II reveals the agonies and triumphs of in-laws and newborns, trips in the family car and pick-up techniques of the geriatric set. This hilarious revue pays tribute to those who have loved and lost, to those who have fallen on their face at the portal of romance, to those who have dared to ask, 'Say, what are you doing Saturday night?'Book and Lyrics by
Joe DiPietro
; Music by
Jimmy Roberts
Click Here for More Information
SEUSSICAL
BRISTOL THEATRE ARTS
10/11-10/13/2013
Now one of the most performed shows in America, SEUSSICAL is a fantastical, magical, musical extravaganza! Tony winners
Lynn Ahrens
and
Stephen Flaherty
(LUCKY STIFF, MY FAVORITE YEAR, ONCE ON THIS ISLAND, and RAGTIME) have lovingly brought to life all of our favorite
Dr. Seuss
characters, including Horton the Elephant, The Cat in the Hat, Gertrude McFuzz, lazy Mayzie, and a little boy with a big imagination--Jojo. The colorful characters transport us from the Jungle of Nool to the Circus McGurkus to the invisible world of the Whos.The Cat in the Hat tells the story of Horton, an elephant who discovers a speck of dust containing Whos, including Jojo, a Who child sent off to military school for thinking too many "thinks." Horton faces a double challenge--not only must he protect the Whos from a world of naysayers and dangers, but he must guard an abandoned egg, left to his care by the irresponsible Mayzie La Bird. Although Horton faces ridicule, danger, kidnapping, and a trial, the intrepid Gertrude McFuzz never loses faith in him. Ultimately, the powers of friendship, loyalty, family, and community are challenged and emerge triumphant.SEUSSICAL is fun for the whole family! Performers of all ages will be excited to portray the characters from the familiar
Dr. Seuss
fables. This musical provides wonderful creative opportunities for set, lighting, and costume design.More Ahrens and FlahertyFor complet
Click Here for More Information
YOUNG FRANKENSTEIN
LANDMARK COMMUNITY THEATRE
10/5-10/20/2013
IT'S ALIVE! From the creators of the record-breaking Broadway sensation THE PRODUCERS comes this monster new musical comedy.With such memorable tunes as "The Transylvania Mania," "He Vas My Boyfriend" and "Puttin' On The Ritz," YOUNG FRANKENSTEIN is scientifically-proven, monstrously good entertainment"¦and the only place you'll witness a singing and dancing laboratory experiment in the largest tuxedo ever made.
Click Here for More Information
RING OF FIRE: THE MUSIC OF
Johnny Cash
Seven Angels Theatre
9/26-10/20/2013
Click Here for More Information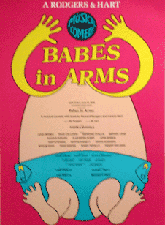 LA DISPUTE
Hartford Stage
9/12-11/10/2013
adapt:
Darko Tresnjak
,
Eliza
Beth Williams
on; trans:
Eliza
Beth Williams
on; dir:
Darko Tresnjak
.
Click Here for More Information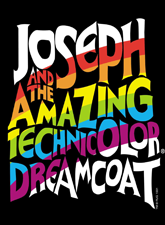 MACBETH
Hartford Stage
9/14-11/10/2013
dir:
Darko Tresnjak
.
Click Here for More Information
THE MOST HAPPY FELLA
Goodspeed Opera House
9/26-12/8/2013
Frank Loesser
(GUYS AND DOLLS, HOW TO SUCCEED IN BUSINESS WITHOUT REALLY TRYING) scored his greatest artistic triumph with this touching, dramatic and intensely personal love story about a middle-aged vintner, Tony, whose mail-order marriage proposal is accepted under the girl's mistaken assumption a photo of his young, handsome foreman is her intended husband.Her hurt and humiliation when she learns the truth, as well as a terrible accident which nearly kills Tony as he hurries to meet her, almost ends the relationship before it begins, but a loving understanding blossoms between them during Tony's long convalescence.Filled with sweeping ballads, intense dramatic arias and tuneful, splashy Broadway-style numbers, this ambitious "Broadway opera" has found a home on opera and musical theatre stages alike. Its sizable score showcases strong singers, including a mature operatic baritone and a young soprano ingenue for the two lead roles. The rest of the large cast consists of a winsome comic duo for the secondary leads and a host of other compelling characters. The show's lasting popularity has led to two Broadway revivals, the latter with a two-piano accompaniment that is available for rental.
Click Here for More Information
View All Show Listings for Connecticut
Click Here to View BroadwayWorld.com Connecticut Calendar
Related Articles
From This Author BWW