Scoop: Encore Storylines Coming Up on THE CBS DREAM TEAM, IT'S EPIC! 6/9 on CBS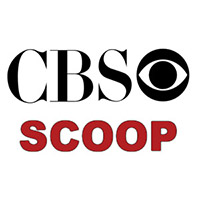 Encore Storylines Coming Up on THE
CBS
DREAM TEAM, IT'S EPIC! 6/9- Check Local Listings: LUCKY DOG WITH BRANDON MCMILLAN "Life Changers" - We revisit five of Lucky Dog's most life-saving and life-changing adoptions, including a hearing-impaired poodle mix that learns sign language and a Labrador that answers the call of duty for a diabetic veteran. (OAD 1/27/18) DR. CHRIS PET VET "Dr. Chris in China" - Chris is volunteering in China at one of Beijing's busiest veterinary clinics. His first patient is a hamster with a worrisome lump on its chest. Then, Chris must help Eddy, an Australian living in China who is worried about his
BULL
mastiff. The locals are scared of the big, friendly dog. And the finale to Chris's trip is an unforgettable encounter with some of China's precious giant pandas. (OAD 1/27/18) THE HENRY FORD'S INNOVATION NATION "Bat Hotel" - Host Mo Rocca shows us the bat BnB keeping bugs at bay; the wristband saving electrical workers from shocking danger; the historic balloon reaching the stratosphere; and the kinder, gentler, horse shoe. (OAD 1/27/18) THE INSPECTORS "Curtain Call" - The conductor of an opera receives a threatening letter in the mail demanding the show be shut down. If not, their first performance could be their last! Meanwhile, Preston and Veronica struggle to decide what to get each other for Valentine's Day, causing them to question their relationship. (OAD 2/3/18) LUCKY DOG WITH BRANDON MCMILLAN 2 "Lola" - When conventional training methods fail to pull a timid Welsh terrier mix named Lola out of her shell, Brandon recruits another "Lucky Dog in Training" to build Lola's confidence. (OAD 1/30/16) PET VET DREAM TEAM "Above and Beyond" - Dr. Lisa Chimes receives an orphaned dog that may have a deadly virus, but she'll give it her all to help this precious pup. Then, it's role reversal for Dr. Andrew Marchevsky, as his beloved pet chicken becomes a patient at SASH. (OAD 4/21/18) The following is the "CBS Dream Team... It's Epic!" Saturday morning lineup for the 2017-2018 season as of April 7. Schedule's day and time may differ market-to-market. Check local listings. 9:00-9:30 AM, ET LUCKY DOG 9:30-10:00 AM, ET DR. CHRIS PET VET 10:00-10:30 AM, ET THE HENRY FORD'S INNOVATION NATION 10:30-11:00 AM, ET THE INSPECTORS 11:00-11:30 AM, ET LUCKY DOG 2 (rebroadcasts from previous four seasons) 11:30-12:00 PM, ET PET VET DREAM TEAM Please note: In some markets,
CBS
News'
CBS THIS MORNING: SATURDAY
will be broadcast 7:00-9:00 AM, ET/PT.
Related Articles View More TV

Stories
From This Author TV Scoop