Now Playing Onstage in Boston - Week of 7/13/2014
View All Show Listings for Boston
Click Here to View BroadwayWorld.com Boston Calendar
G2K ONCE UPON A MATTRESS
The Chestnut Hill School
7/15-7/15/2014
Click Here for More Information
ANNIE JR
ARTS FOR YOUTH @ BRIDGEWATER STATE COLLEGE
7/17-7/17/2014
Click Here for More Information
DISNEY'S PETER PAN JR
ARTS FOR YOUTH @ BRIDGEWATER STATE COLLEGE
7/17-7/17/2014
Click Here for More Information
ROALD DAHL'S WILLY WONKA KIDS
SHARON RECREATION DEPARTMENT
7/17-7/17/2014
Click Here for More Information
DEAR EDWINA JR
CURTAIN CALL THEATRE
7/17-7/17/2014
Click Here for More Information
ANNIE JR
HUDSON AREA ARTS ALLIANCE - HUDSON DRAMA WORKSHOP
7/17-7/18/2014
Click Here for More Information
DISNEY'S CINDERELLA KIDS
SOUTH SHORE YMCA
7/18-7/18/2014
Click Here for More Information
DISNEY'S WINNIE THE POOH KIDS
SPRINGFIELD JEWISH COMMUNITY CENTER
7/17-7/18/2014
Click Here for More Information
SHREK
PERFORMING ARTS CONNECTION
7/18-7/18/2014
SHREK THE MUSICAL, based on the Oscar® winningDreamWorks film that started it all, brings the hilarious story ofeveryone's favorite ogre to dazzling new life on the stage. Ina faraway kingdom turned upside down, things get ugly when an unseemlyogre "" not a handsome prince "" shows up to rescue a feisty princess.Throw in a donkey who won't shut up, a bad guy with a SHORT temper, acookie with an attitude and over a dozen other fairy tale misfits, andyou've got the kind of mess that calls for a real hero. Luckily,there's one on hand...and his name is Shrek. Full of all-new songs, great dancing and breathtaking scenery, SHREK THE MUSICAL is part romance, part twisted fairy tale and all irreverent fun for everyone!**AVAILABLE FOR LICENSES FOR PERFORMANCES BEGINNING JUNE 2013**
Click Here for More Information
HONK! JR
CREATIVE ARTS FOR KIDS
7/18-7/19/2014
Click Here for More Information
SONGS FOR A NEW WORLD
LEXINGTON YOUTH SUMMER THEATRE
7/19-7/19/2014
Click Here for More Information
DISNEY'S ALICE IN WONDERLAND JR
WILBRAHAM UNITED PLAYERS
7/18-7/19/2014
Click Here for More Information
DISNEY'S THE LITTLE MERMAID JR
SHIRLEY ARTS
7/18-7/19/2014
Click Here for More Information
ROALD DAHL'S WILLY WONKA JR
AUBURN COMMUNITY PLAYERS
7/18-7/19/2014
Click Here for More Information
THE PAJAMA GAME
COLLEGE LIGHT OPERA COMPANY
7/15-7/19/2014
Click Here for More Information
A FUNNY THING...FORUM
COLLEGE INTERNSHIP PROGRAM BERKSHIRE CENTER
7/10-7/19/2014
Click Here for More Information
A LITTLE NIGHT MUSIC
BERKSHIRE THEATRE FESTIVAL
6/30-7/19/2014
Sondheim creates a stunning tour de force when he takes
Ingmar Bergman
's comedy of manners, Smiles of a Summer Night, and turns it into a musical of masterful execution and elegance. With four Tony Awards, this is a musical work that has forever entranced the world of theatre. Set in 1900 Sweden, A LITTLE NIGHT MUSIC explores the tangled web of affairs centered around actress Desirée Armfeldt and the men who love her: a lawyer by the name of Fredrik Egerman and the Count Carl-Magnus Malcom. When the traveling actress performs in Fredrik's town, the estranged lovers' passion rekindles. This strikes a flurry of jealousy and suspicion between Desirée, Fredrik, Fredrick's wife, Anne, Desirée's current lover, the Count, and the Count's wife, Charlotte. Both men -- as well as their jealous wives -- agree to join Desirée and her family for a weekend in the country at Desirée's mother's estate. With everyone in one place, infinite possibilities of new romances and second chances bring endless surprises.A LITTLE NIGHT MUSIC is full of hilariously witty and heartbreakingly moving moments of adoration, regret and desire. This dramatic musical celebration of love is perfect to showcase your highly-trained singers with it's harmonically-advanced score and masterful orchestrations.
Click Here for More Information
SUMMER RADIO MYSTERY THEATRE: SUPER SLEUTHS!
Responsible Grace Church
7/11-7/19/2014
The Post-Meridian Radio Players are bringing back their incredibly popular Summer Radio Mystery Theatre with a new anthology this July! The anthology features PMRP's first
Agatha Christie
mystery as we present "The Case of the Careless Victim". Join Hercule Poirot (Leo Wylder) as he visits Boston only to stumble immediately into a murder scene. Then we present another first, as we bring one of the earliest female detectives of literature Our Lady Molly of Scotland Yard to life in "The Ninescore Mystery". Lady Molly, created by
Baroness Orczy
after her success with The Scarlet Pimpernel, features PMRP alum Leslie Drescher as Molly and Sophie Kaner as her companion Mary. In the final story
Andrew Harris
on and Chris Chiampa return for a third outing as Sherlock Holmes and Dr. Watson as we present "Sherlock Holmes and the Whitechapel Murders". The world's greatest detective faces off against one of history's most infamous killers! Summer Radio Mystery Theatre: Super Sleuths runs for six performances at Responsible Grace Church at 204 Elm Street in Somerville MA. Performances will be: Friday July 11 at 8pm Saturday July 12 at 2pm (matinee) Saturday July 12 at 8pm Thursday July 17 at 8pm Friday July 18 at 8pm Saturday July 19 at 8pm The Post-Meridian Radio Players produce shows in the style of the Golden Age of Radio, with actors in front of microphones and holding scripts while sound effects are created live on stage. The show also features retro candies and sodas for sale to further immerse the audience in the experience. Tickets are $15 and $12 for students/seniors.
Click Here for More Information
DISNEY'S PETER PAN JR
COHASSET DRAMATIC CLUB
7/18-7/20/2014
Click Here for More Information
FIDDLER ON THE ROOF
JA'DUKE PRODUCTIONS
7/11-7/20/2014
Click Here for More Information
FAME JR
BOSTON CHILDRENS THEATRE
7/17-7/20/2014
Click Here for More Information
THE PHANTOM OF THE OPERA
Boston Opera House
6/26-7/20/2014
Following an acclaimed sold-out tour of the United Kingdom,
Cameron Mackintosh
's spectacular new production of
Andrew Lloyd Webber
's phenomenal musical success, THE PHANTOM OF THE OPERA, sets out on a brand new North American Tour. Critics are raving that this breathtaking production is "bigger and better than ever before." This PHANTOM features a brilliant new scenic design by
Paul Brown
, Tony Award-winning original costume design by Maria Bjornson, lighting design by Tony Award winner
Paule Constable
, new choreography by
Scott Ambler
, and a new staging by director Laurence Connor. The production, overseen by
Matthew Bourne
and
Cameron Mackintosh
, boasts many exciting special effects including the show's legendary chandelier. The beloved story and thrilling score - with songs like "Music of the Night," "All I Ask Of You," and "Masquerade" - will be performed by a cast and orchestra of 52, making this PHANTOM one of the largest productions now on tour.
Click Here for More Information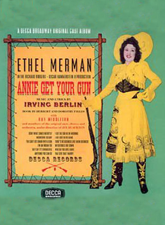 ANNIE GET YOUR GUN
Steps Off Broadway, Inc.
7/5-7/20/2014
Annie Oakley
is the best shot around, and she manages to support her little brother and sisters by selling the game she hunts. When she's discovered by Col. Buffalo Bill, he persuades this novel sharpshooter to join his Wild West Show. It only takes one glance for her to fall head over heels for dashing shooting ace
Frank Butler
, who headlines the show. She soon eclipses Butler as the main attraction which, while good for business, is bad for romance. Butler hightails it off to join a rival show, his bruised male ego leading the way, but is ultimately pitted against Annie in a final shoot-out. The rousing, sure-fire finale hits the mark every time in a testament to the power of female ingenuity.Music and Lyrics by
Irving Berlin
; Book by
Herbert Fields
&
Dorothy Fields
Click Here for More Information
1776
CAPE PLAYHOUSE
7/7-7/20/2014
Click Here for More Information
INTO THE WOODS JR
INDIAN HILL MUSIC SCHOOL
7/18-7/20/2014
Click Here for More Information
AMERICAN IDIOT
UNCOMMON THEATRE COMPANY
7/17-7/20/2014
Click Here for More Information
WEST SIDE STORY
LEXINGTON YOUTH SUMMER THEATRE
7/17-7/20/2014
Click Here for More Information
AVENUE Q-SCHOOL EDITION
CENTRE STAGE PRODUCTIONS
7/19-7/20/2014
Winner of the Tony "Triple Crown" for Best Musical, Best Score and Best Book, AVENUE Q is part flesh, part felt and packed with heart. AVENUE Q SCHOOL EDITION is a laugh-out-loud musical that tells the timeless story of a recent college grad named Princeton who moves into a shabby New York apartment all the way out on Avenue Q. He soon discovers that although the residents seem nice, it's clear that this is not your ordinary neighborhood. Together, Princeton and his new-found friends struggle to find jobs, dates, and their ever-elusive purpose in life.Because the original AVENUE Q has some content elements that have previously made it a difficult choice for some high school productions, MTI has worked with the AVENUE Q authors to create an adaptation that maintains the dramatic intention and integrity of the piece, while editing it to make it more appropriate for high school audiences and performers.
Click Here for More Information
THE LAST FIVE YEARS
COTUIT CENTER FOR THE ARTS
6/29-7/21/2014
Click Here for More Information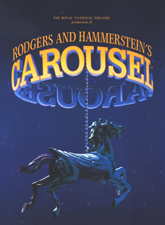 CAROUSEL
College Light Opera Company
7/22-7/26/2014
In a Maine coastal village toward the end of the 19th century, the swaggering, carefree carnival barker, Billy Bigelow, captivates and marries the naive millworker, Julie Jordan. Billy loses his job just as he learns that Julie is pregnant and, desperately intent upon providing a decent life for his family, he is coerced into being an accomplice to a robbery. Caught in the act and facing the certainty of prison, he takes his own life and is sent 'up there.' Billy is allowed to return to earth for one day fifteen years later, and he encounters the daughter he never knew. She is a lonely, friendless teenager, her father's reputation as a thief and bully having haunted her throughout her young life. How Billy instills in both the child and her mother a sense of hope and dignity is a dramatic testimony to the power of love. It's easy to understand why, of all the shows they created, CAROUSEL was Rodgers & Hammerstein's personal favorite.Music by Rodgers, Richard; Book by
Oscar Hammerstein
II; Lyrics by
Oscar Hammerstein
II; Based on the Play LILIOM by Ferenc Molnar; As adapted by
Benjamin F. Glazer
; Original Dances by
Agnes de Mille
Click Here for More Information
GODSPELL-2012 REVISED VERSION
WESTON DRAMA WORKSHOP
7/19-7/26/2014
Click Here for More Information
DISNEY'S THE LITTLE MERMAID
NORTH SHORE MUSIC THEATRE
7/8-7/27/2014
Click Here for More Information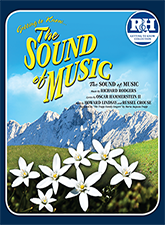 GETTING TO KNOW... THE SOUND OF MUSIC
Neverland Theatre
7/18-8/2/2014
The Getting To Know Series: Uniquely adapted musicals specifically for youth performers. The final collaboration between Rodgers & Hammerstein was destined to become the world's most beloved musical. When a postulant proves too high-spirited for the religious life, she is dispatched to serve as governess for the seven children of a widowed naval Captain. Her growing rapport with the youngsters, coupled with her generosity of spirit, gradually captures the heart of the stern Captain, and they marry. Upon returning from their honeymoon they discover that Austria has been invaded by the Nazis, who demand the Captain's immediate service in their navy. The family's narrow escape over the mountains to Switzerland on the eve of World War II provides one of the most thrilling and inspirational finales ever presented in the theatre. The motion picture version remains the most popular movie musical of all time. In this adaptation for pre-high school students, the content has been edited to better suit younger attention spans, but all the elements that make this show a classic are still in place. You and your students will be enchanted by the timeless story and the dazzling score, while at the same time learning about theater and its production.Music by Rodgers, Richard; Lyrics by
Oscar Hammerstein
II; Book by
Howard Lindsay
&
Russel Crouse
; Adapted by
Tom Briggs
& Timothy
Allen McDonald
; Suggested by
Click Here for More Information
INTO THE WOODS
WESTFORD ACADEMY
7/18-8/9/2014
Click Here for More Information
THE 25TH ANNUAL PUTNAM COUNTY SPELLING BEE
WESTFORD ACADEMY
7/18-8/9/2014
Click Here for More Information
ANNIE JR
PAULA MEOLA DANCE & PERFORMING ARTS, INC.
7/18-8/15/2014
Click Here for More Information
PLAZA THEATRE:
Company One
7/18-8/16/2014
ASTRO BOY AND THE GOD OF COMICSNatsu Onoda Power; dir: Natsu Onoda Power.
Click Here for More Information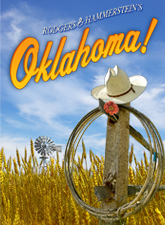 OKLAHOMA!
Theatre workshop of Nantucket
7/16-8/16/2014
Rodgers & Hammerstein's first collaboration remains, in many ways, their most innovative, having set the standards and established the rules of musical theatre still being followed today. Set in a Western Indian territory just after the turn of the century, the high-spirited rivalry between the local farmers and cowboys provides the colorful background against which Curly, a handsome cowboy, and Laurey, a winsome farm girl, play out their love story. Although the road to true love never runs smooth, with these two headstrong romantics holding the reins, love's journey is as bumpy as a surrey ride down a country road. That they will succeed in making a new life together we have no doubt, and that this new life will begin in a brand-new state provides the ultimate climax to the triumphant OKLAHOMA!Music by Rodgers, Richard; Book by
Oscar Hammerstein
II; Lyrics by
Oscar Hammerstein
II; Original Dances by
Agnes de Mille
; Based on the play `Green Grow the Lilacs` by
Lynn Riggs
Click Here for More Information
MAGIC TREE HOUSE: DINOSAURS BEFORE DARK KIDS
ARLINGTON CHILDRENS THEATER
7/18-8/29/2014
Click Here for More Information
DISNEY'S THE LITTLE MERMAID JR
ACADEMY PLAYHOUSE - ACADEMY OF PERFORMING ARTS
7/5-8/30/2014
Click Here for More Information
RENT
PEREGRINE THEATRE ENSEMBLE
7/7-9/3/2014
Click Here for More Information
View All Show Listings for Boston
Click Here to View BroadwayWorld.com Boston Calendar
Related Articles
From This Author BWW