Jackie Burns Broadway and Theatre Credits
Bio:
Broadway: Elphaba in Wicked (and national tour), IRNE nomination; Hair. Off-Broadway: Rock of Ages, Unlock'd . Regional: Paper Mill, Connecticut Rep, Northern Stage, etc. Connecticut Critics Circle Award. Concept albums: Swept Away, Tears From Heaven, Excalibur. TV: "All My Children." 4JSMSHH
(read complete bio)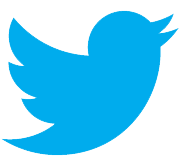 TWITTER WATCH
@jackieburnsnyc - 6/30/20 02:37pm This just made my day!! ??. Never underestimate the power of a good good wig!??
@jackieburnsnyc - 6/29/20 10:07pm Yes ??
MORE TWEETS
Latest News on Jackie Burns
Bio:
Broadway: Elphaba in Wicked (and national tour), IRNE nomination; Hair. Off-Broadway: Rock of Ages, Unlock'd . Regional: Paper Mill, Connecticut Rep, Northern Stage, etc. Connecticut Critics Circle Award. Concept albums: Swept Away, Tears From Heaven, Excalibur. TV: "All My Children." 4JSMSHH
(read complete bio)
Latest News on Jackie Burns
Jackie Burns Stage Credits
Performances
[New York]
East Coast premiere, 2020
Pearl Kantrowitz
[US Tour]
First National Tour, 2015
Elizabeth [Replacement]
[Broadway]
Original Broadway Production, 2014
Elizabeth (Standby)
[Broadway]
Broadway Revival, 2009
Member of the Tribe
Sheila (Understudy)
Jeanie (Understudy)
[US Tour]
2nd National Tour, 2009
Elphaba [Replacement]
[Off-Broadway]
Original Off-Broadway Production, 2008
Performer (Swing)
Regina (Understudy)
Justice (Understudy)
[US Tour]
1st National Tour, 2005
Elphaba [Replacement]
[Broadway]
Original Broadway Production, 2003
Elphaba [Replacement]
Elphaba [Replacement]
Stage


Performances
[New York]
East Coast premiere, 2020
Pearl Kantrowitz
[US Tour]
First National Tour, 2015
Elizabeth [Replacement]
[Broadway]
Original Broadway Production, 2014
Elizabeth (Standby)
[Broadway]
Broadway Revival, 2009
Member of the Tribe
Sheila (Understudy)
Jeanie (Understudy)
[US Tour]
2nd National Tour, 2009
Elphaba [Replacement]
[Off-Broadway]
Original Off-Broadway Production, 2008
Performer (Swing)
Regina (Understudy)
Justice (Understudy)
[US Tour]
1st National Tour, 2005
Elphaba [Replacement]
[Broadway]
Original Broadway Production, 2003
Elphaba [Replacement]
Elphaba [Replacement]