If/Then - 2014 - Broadway
If/Then is a contemporary new musical that follows two distinct story lines in the life of Elizabeth, a city planner who moves back to New York to restart her life in this city of infinite possibilities. When her carefully designed plans collide with the whims of fate, Elizabeth's life splits into two parallel paths. If/Then follows both stories simultaneously as this modern woman faces the intersection of choice and chance.
If/Then is an original musical written by Tom Kitt and Brian Yorkey, the Pulitzer Prize and Tony Award-winning creators of Next to Normal, and starring Idina Menzel in her much-anticipated return to Broadway after her Tony Award-winning performance in Wicked.
If/Then also stars Tony Award winner LaChanze (The Color Purple) and reunites Idina Menzel with her original Rent co-star, Anthony Rapp.
Video preview
Photo preview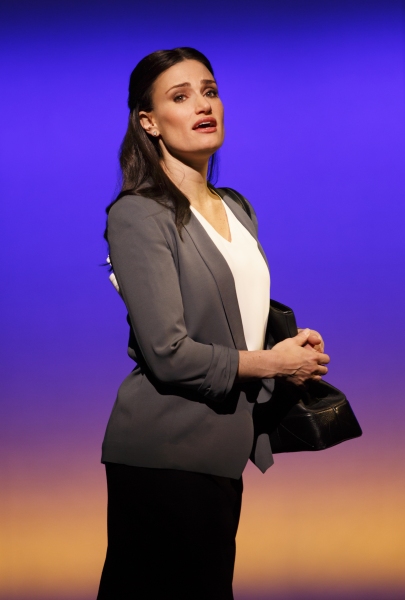 Featured Reviews For If/Then
Review: Idina Menzel Shines in "If/Then" - NBC New York
Audiences looking for their Menzel-fix in "If/Then" won't be disappointed; she spends almost all of the two and a half-hour show onstage. But the show's muddled plot might leave you wondering what the new musical, from the creators of "Next to Normal," is trying to say...rian Yorkey's ambitious-but-complicated book could use some major streamlining (especially one out-of-nowhere plane crash). His lyrics often read like they're pulled from chapters in a self-help book, and his need to run through plot prevents his characters from having moments of true discovery and growth.
If/Then' Theater Review: Idina Menzel Lets It Go and Go - The Wrap
It's not confusing with all these stories; it's just all spread a little thin. And it's all a little too fast...Even so, it's an intriguing book, but one that Yorkey might tinker with beyond opening night, just as the books of "Merrily We Roll Along" and "Follies" went through many revisions after their respective Broadway premieres. In other words, see "If/Then" now so you can have the fun of making comparisons to its future revivals, of which there will be many.