Latest Articles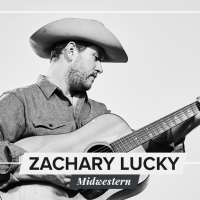 Zachary Lucky's Whip-Smart New Album, 'Midwestern,' is Out TODAY
by TV News Desk - October 18, 2019
The road is no stranger to Canadian country singer Zachary Lucky. He's used to rolling through hundreds of tour dates a year, sleeping in the back of his car, and playing his heart out in every town he moves through. He's learned to trust the road, and to trust the gifts it brings. It's a lesson he ... (
more...
)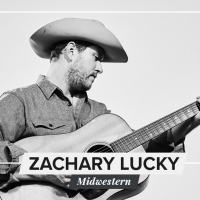 Zachary Lucky to Release New Album MIDWESTERN
by TV News Desk - September 04, 2019
The road is no stranger to Canadian country singer Zachary Lucky. He's used to rolling through hundreds of tour dates a year, sleeping in the back of his car, and playing his heart out in every town he moves through. He's learned to trust the road, and to trust the gifts it brings. It's a lesson he ... (
more...
)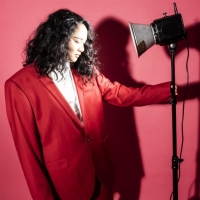 JAY SOM Releases Sophomore Album 'Anak Ko' via Polyvinyl Today!
by TV News Desk - August 23, 2019
Jay Som - a.k.a. Melina Duterte - releases her highly anticipated sophomore album Anak Ko today. The follow-up to her breakout debut album Everybody Works, which received countless year-end list accolades in 2017, Anak Ko is already critically acclaimed itself, with early praise from the likes of Th... (
more...
)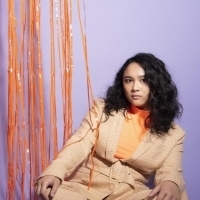 Jay Som Shares New Song and Video For TENDERNESS
by BWW News Desk - July 11, 2019
Jay Som - a.k.a. Melina Duterte - recently announced her highly anticipated sophomore album Anak Ko, and today she shares the record's second single. Following 'Superbike,' 'Tenderness' is a slow-burning highlight off the forthcoming LP. Duterte calls it 'a feel-good, funky, kind of sexy song' in pa... (
more...
)

Fidlar Share New Song & Video BY MYSELF
by BWW News Desk - January 09, 2019
Today, FIDLAR released their new single, "By Myself,' premiered globally asAnnie Mac's 'Hottest Record in the World' on BBC Radio 1. To celebrate, they decided to crack one open with the boys No Parents, Criminal Hygiene, Danny Bengston (Together Pangea), Kelsey Reckling (and Bocky), Cadien (Twin Pe... (
more...
)

Folk Alliance International Announces 2019 Official Showcase Artists
by BWW News Desk - October 02, 2018
Folk Alliance International (FAI) is proud to announce the 2019 Official Showcase artists* representing 23 countries (*confirmed to date and subject to change) for the 31st annual conference taking place February 13-17, 2019, at Fairmont The Queen Elizabeth in Montréal, Québec, Canada.... (
more...
)

TOTALLY MILD Release Second Album HER This Friday 2/23
by TV News Desk - February 20, 2018
Chapter Music will release Her, the second album by Melbourne lush pop quartet Totally Mild.  The band have shared the singles 'Today Tonight,' 'Lucky Stars' and 'From One Another.'  ... (
more...
)

Buffalo Killers' New Studio Album Out Today; Premieres New Video via Yahoo!
by BWW News Desk - October 20, 2017
The eighth album from Buffalo Killers, Alive and Well in Ohio, was recorded at their Howler Hills Farm analog studio on their own terms. Equipped with only the knowledge they had gained over the years, the band crafted this album without rules or pressure.... (
more...
)
British Powerhouse Fiona Culley's Debuts Radio Single 'Act Like A Lady'
by BWW News Desk - July 14, 2017
Country music's very own British powerhouse, Fiona Culley, has released her debut radio single entitled "Act Like A Lady." Produced by Tyler Cain and Zachary Maloy and written by Maloy, Culley and Jennifer Schott, the empowering female anthem is slated to impact country radio on Monday, July 24th an... (
more...
)
Vulture Festival Announces All-Star Lineup for May
by BWW News Desk - April 18, 2016
Vulture.com, New York Magazine's culture and entertainment site, today announced the initial lineup for the 2016 Vulture Festival, a series of high-profile events celebrating the best of today's television, music, film, and more. ... (
more...
)