| | |
| --- | --- |
| BIO: Geto Boys (originally spelled Ghetto Boys) hails from Houston, Texas, consisting of Scarface, Willie D and Bushwick Bill. Early in their career the Geto Boys earned notoriety for its lyrics which included misogyny, gore, psychotic experiences, and necrophilia. Despite the explicit content of their songs, critic Alex Henderson argues that the group "comes across as much more heartfelt than the numerous gangsta rap...wannabes who jumped on the gangsta bandwagon in the early '90s. History The original Ghetto Boys consisted of Prince Johnny C, The Slim Jukebox, and DJ Ready Red. Little Billy, who was not a member of the group but a dancer later came to be known as Bushwick Bill after Willie D wrote him his first performance song "Size Ain't Shit." The group released an album titled Making Trouble in 1988, which got very little attention. The group broke up shortly after and a new line-up was put together with the inclusion of Scarface, Willie D, DJ Ready Red and Buswick Bill. This new line-up recorded their second album, Grip It! On That Other Level, which was released in 1989. The group's 1990 album The Geto Boys caused Def American Recordings, the label to which the group was signed at the time, to switch distributors from Geffen Records to Warner Bros. Records (with marketing for the album done by WB sister label Giant Records) because of controversy over the lyrics. In the early part of the decade, several American politicians attacked gangsta emcees, including the Geto Boys. A high-profile incident in which Bushwick Bill lost an eye in a shooting with his girlfriend helped boost sales of its third album, We Can't Be Stopped. The album cover had a picture of the injured Bushwick being carted through a hospital by Scarface and Willie D. Ready Red had left the group. On the album's title track, the group responded to Geffen Records ending its distribution deal with Def American. The album featured the single "Mind Playing Tricks on Me", which became a big hit in the hip-hop community and even charted well on the pop charts reaching #23 on the Billboard Hot 100. All three members began solo careers, but Willie D. was the only one who actually left the group. Scarface and Bushwick Bill continued with the Geto Boys, adding Big Mike for Till Death Do Us Part in 1993. Although Till Death Do Us Part was certified gold it was not as well received by fans, as the lyrically gifted shoes of Willie D who also wrote for Bushwick, proved too big to fill for Big Mike. It did spawn one top 40 hit in "Six Feet Deep", which peaked at #40 on the Billboard Hot 100. Subsequently, Big Mike was dropped and Willie D returned for 1996's critically acclaimed The Resurrection and 1998's Da Good Da Bad & Da Ugly which Bushwick was not a part of. After three years on hiatus, the group reunited in 2003 to record its seventh album, The Foundation, which was released on January 25, 2005. The Geto Boys were featured on Scarface's My Homies Part 2 album. The song "Street Life" from the album Till Death Do Us Part was featured on the motion picture South Central. A video clip for the song with footage from the film was released. Although the band rarely releases albums or perform together, the interest in the group has never wavered as fans anxiously await one more album or performance. However, the group did come together for a much anticipated reunion at Cypress Hill's SmokeOut festival in San Bernardino, CA on October 23, 2009. In 2010, Richard Stephen Shaw (Bushwick Bill) was threatened with deportation to Jamaica but was permitted to remain in the U.S. Lyrics and influence The group's name, Geto Boys, comes from a deliberate misspelling of the word Ghetto. For its first two albums, Making Trouble (1988) and Grip It! On That Other Level (1989), the spelling was the English standard "Ghetto Boys". For their third album, The Geto Boys, they changed it to the "Geto" spelling, which the group has used since. The Geto Boys's lyrics push the reality of social conditions for the most part. The group is credited for putting the South on the hip hop music map and inspired a legion of acts including 2Pac, The Notorious B.I.G., UGK, T.I., Goodie Mobb, OutKast, 50 Cent, Chamillionaire, Lil Wayne, Rick Ross, Young Jeezy, Juvenile, Mystikal, Esham and Insane Clown Posse to name a few. Insane Clown Posse's Violent J (Joseph Bruce) described the Geto Boys as the first rappers to perform horrorcore, with their song "Assasins", released on their debut album, Making Trouble. Bruce says that the Geto Boys continued to pioneer the style with their second release Grip It! On That Other Level, with songs such as "Mind of a Lunatic" and "Trigga Happy Nigga." The Geto Boys' popularity was boosted somewhat in 1999 by the prominent use of two songs—"Damn it Feels Good to Be a Gangsta" (released as a promotional single for the 1992 compilation album Uncut Dope and "Still" (from The Resurrection)—in Mike Judge's film Office Space, now considered a cult classic. The song "Mind of a Lunatic" has been covered by many recording acts including Marilyn Manson in 2003, as a b-side off the album The Golden Age of Grotesque. The single "Damn it Feels Good to Be a Gangsta" has also been covered by the band Aqueduct and country singer Carter Falco. The Geto Boys also are recognized for having arguably the best 1, 2 lyrical punches of any rap group in Hip Hop with the writing duo skills of Willie D and Scarface. | |
Latest Articles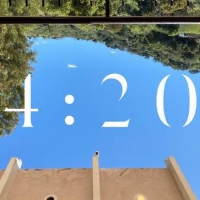 Mike Dean Releases New Instrumental Mixtape '4:20'
by Kaitlin Milligan - April 20, 2020
Grammy Award-winning producer and multi-instrumentalist Mike Dean (Beyoncé, Kanye West, Travis Scott, Madonna, and more) will release a 28-track instrumental mixtape entitled '4:20' on Monday, April 20th on all streaming services via Platoon. ...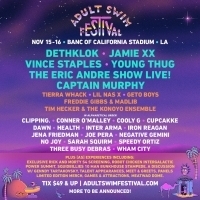 Jamie XX, Vince Staples, Lil Nas X to Perform at 2019 Adult Swim Festival
by Kaitlin Milligan - June 25, 2019
After a successful debut last year that brought together over 20,000 fans from all 50 states and 22 different countries, the Adult Swim Festival is headed back west for a super-sized two-day event in the heart of downtown Los Angeles.  Tickets go on sale to the public today at 12 p.m. PT for the sec...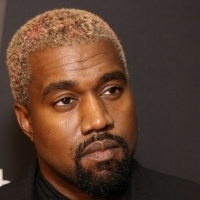 TALES Returns to BET for Season 2 Featuring an Exclusive, Soon-to-Be-Released Song, BROTHERS by Kanye West
by Tori Hartshorn - June 14, 2019
BET Networks in conjunction with Irv 'Gotti' Lorenzo announce the season two global premiere of hit original series, TALES. The series will make a global return, with a two-hour premiere. The debut episode, 'Brothers,' brings a new and exciting twist for the series, by serving as the launchpad for a...

The Growlers Reveal Lineup for BEACH GOTH 2018
by Macon Prickett - June 12, 2018
The Growlers are bringing Beach Goth 2018 to Los Angeles State Historic Park on Sunday, August 5, 2018, this time with a legendary lineup and multiple performance spaces, all compressed into a single day's epic event. Gates open at 1pm, with all tickets priced at $66 each (available for purchase at ...

Scarface Drops New Video; Announces Release Date For 'Deeply Rooted: The Lost Files'
by Caryn Robbins - December 01, 2017
Houston Rap Legend Scarface has released a powerful new music video for his revolutionary song 'Black Still.' The track is a re-creation of Public Enemy's classic song 'Black Steel In The Hour of Chaos' and will appear on Face's upcoming 10-song EP, Deeply Rooted: The Lost Files, out on December 15 ...