Latest Articles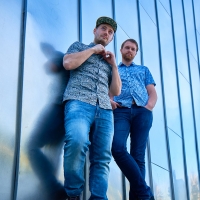 Urple Eeple And Isturite Collaborate On New Single 'Blocks'
by Kaitlin Milligan - December 17, 2019
Urple Eeple (Peter Farr) and Isturite's (Kevin Welch) dynamic collaboration Esofact released their new single 'Blocks' on 13 December via Chillage Records. The track is lifted from their self titled EP Esofact to be released early 2020. The duo's previous single 'Money' was premiered on Nest HQ, and...

A-Trak Premieres Second Annual Cut It Out DJ Mix
by Caryn Robbins - January 24, 2018
Legendary DJ, Grammy-nominated producer, Fool's Gold label head and cultural curator A-Trak kicks off 2018 with an expansive new mix: Cut It Out 2, out today. Listen to it here....